Cell Phone Store Manager Arrested for Sharing Explicit Videos of TV Celeb
The manager of a cell phone store in Florida was arrested after it was discovered he had obtained sexually explicit video of a female television personality from a mobile device her boyfriend had brought in for service.
Christopher Allen Freeman of Fort Walton Beach was arrested after investigators from the Okaloosa County Sheriff's Office (OCSO) were informed by the nationally known television personality that videos of her and her boyfriend had been shared by Freeman with another store employee. Under the auspices of a search warrant, investigators searched Freeman's Facebook account where they found that the same videos had been sent to two other individuals in May 2019.
According to a report from the OCSO, "sexually explicit images of multiple adult females were discovered on Freeman's phone." Some of those images may have also been obtained illegally by Freeman.
"We want to make the public aware that images they think are private on their cell phones are able to be accessed and potentially copied and shared when you unlock your phone and hand it over for upgrades or other services," said OCSO Investigator Michael Hogan. "This could leave an individual open to the potential for anything from embarrassment and bullying to exploitation and extortion."
The name of the television personality whose photos were discovered in Freeman's possession was not disclosed. In Florida, the names of the victims of sexually related crimes are not public records and cannot be released.
Freeman faces three first-degree misdemeanor charges of stalking-cyber sexual harassment, three third-degree felony counts of accessing an electronic device without authority and one third-degree felony charge of using a two-way communications device to facilitate a felony.
In a YouTube interview released Friday, investigator Hogan said Freeman's case was "still an active and open investigation and there's going to be some collateral investigations that kind of spin off because of the nature of them."
Newsweek reached out to the OCSO for further comment.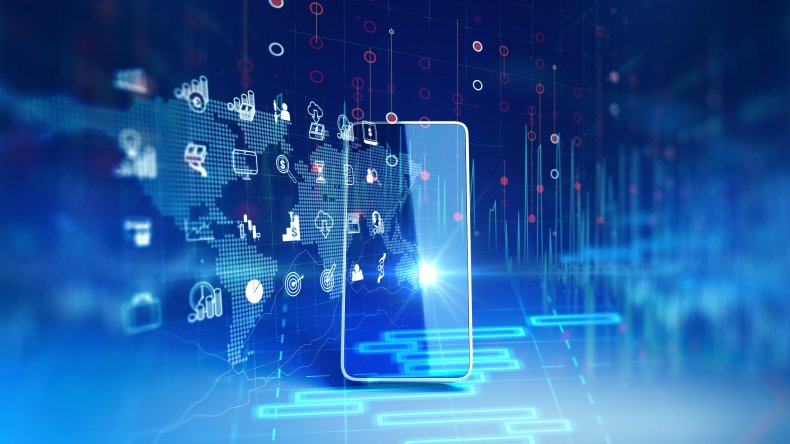 Some celebrities have found candid photos of themselves online after hackers stole them from private accounts and posted them on the internet.
Jennifer Lawrence, who starred as Mystique in a series of films based on the X-Men comic franchise, was the victim of such a hack in 2014. In an interview with Vanity Fair, Lawrence called the hacking "disgusting."
"Just because I'm a public figure, just because I'm an actress, does not mean that I asked for this," Lawrence said. "It does not mean that it comes with the territory. It's my body, and it should be my choice, and the fact that is is not my choice is absolutely disgusting."
Lawrence also said that any who viewed the leaked pictures of here was "perpetuating a sexual offense. You should cower with shame."
Hacking victim Amanda Seyfried, who appeared in the 2004 film Mean Girls, threatened legal action against websites that featured her stolen pictures.
Seyfried's legal counsel said in a 2017 letter that photos of Seyfried and her former boyfriend "either in various states of nudity or in intimate moments" had been "wrongfully obtained" without Seyfried's knowledge or permission.
Lawyers said the usage of Seyfried's photos constituted "at a minimum, copyright infringement, violation of Ms. Seyfried's right of privacy under applicable law, and tortious conduct under state and common law."
Cell Phone Store Manager Arrested for Sharing Explicit Videos of TV Celeb | U.S.