Cell Phone Video Shows Aftermath of NYPD Shooting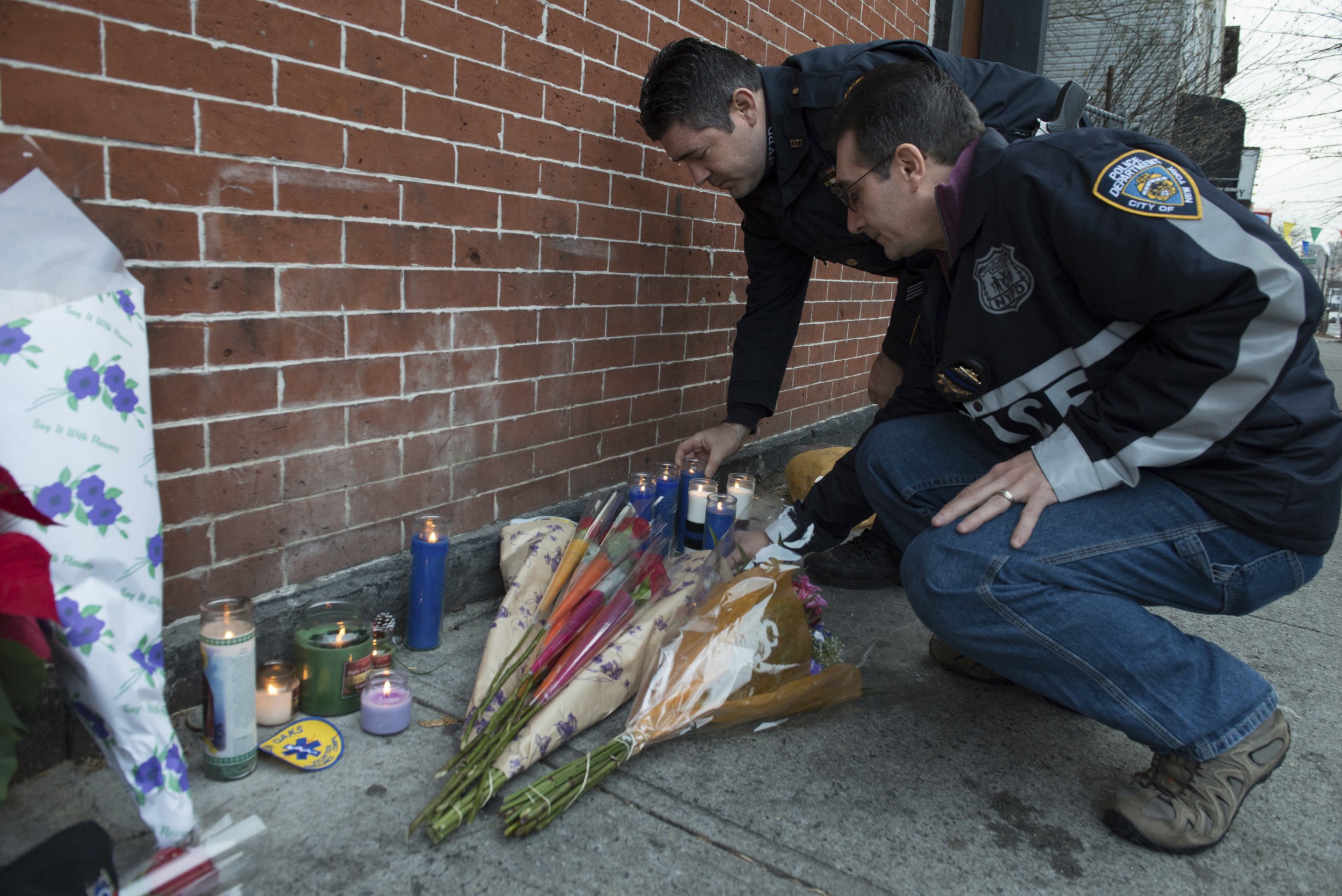 A cell phone video posted by the New York Post on Sunday shows the immediate aftermath of the shooting of two police officers in Brooklyn, who were killed by a 28-year-old gunman while sitting in their patrol car.
The two New York City Police Department officers, Rafael Ramos, 40, and Wenjian Liu, 32, were shot and killed on Saturday afternoon by Baltimore resident Ismaaiyl Brinsley, who traveled to New York after allegedly assaulting his girlfriend in Maryland and posting a cryptic threat against police on Instagram. The post read, "I'm Putting Wings on Pigs Today....They Take 1 Of Ours . . . Let's Take 2 of Theirs." The post ended with, "This May Be My Final Post."
NYPD Police Commissioner William Bratton condemned the shooting in a news conference after the attack, the first shooting death of an NYPD officer since 2011. "They were quite simply assassinated, targeted for their uniforms," Bratton said.
In the video obtained by the Post, dozens of officers and EMTs can be seen surrounding the car and the officers, who were quickly taken to nearby Woodhull Hospital, where both were pronounced dead. Immediately after the shooting (and before the video begins), Brinsley is said to have fled the scene. He entered the Myrtle/Willoughby G train subway station, where he died of a self-inflicted gunshot wound.
Warning: Video contains graphic language and content.