Cemetery Denies Burying Body on Top of Another After Viral Video is Viewed Over 5M Times
In a video that has been viewed over 5 million times, TikToker @jesstawil, whose first name is Jessica, accuses the cemetery where her sister is buried of burying another person on the same plot
"I'm at a complete loss for words right now," read text that appears at the beginning of the video.
She showed what looks like recently piled up soil, which she infers is because they have buried someone else on top of her sister's body.
"There's a body buried on top of my sister," she said.
In a follow-up video, you can hear a conversation with someone who appears to work at the cemetery where she explains how the process of purchasing plots goes. Jessica's father is heard off-camera asking why they took money from someone else for a plot he already owned.
The people, whose faces are not shown, deny that this is what happened.
In the third video, Jessica returns to the plot to find that it has been flattened though said her sister's "tiles" were gone.
"I don't know if that person is under there," she said.
The cemetery in question is Laurel Grove Cemetery located in New Jersey. In a statement to PIX11 News, they denied the claim that the plot was disturbed in this way. Laurel Grove Cemetery Vice President William Pesodelis said what the video captured was routine grave maintenance.
"No digging or excavation was done. Certainly no burial was done," Pesodelis told PIX11. "I have spoken to the family twice and they also spoke with members of our staff. This was explained to them. This is how we properly maintain the cemetery."
Newsweek contacted Jessica but she did not respond in time for publication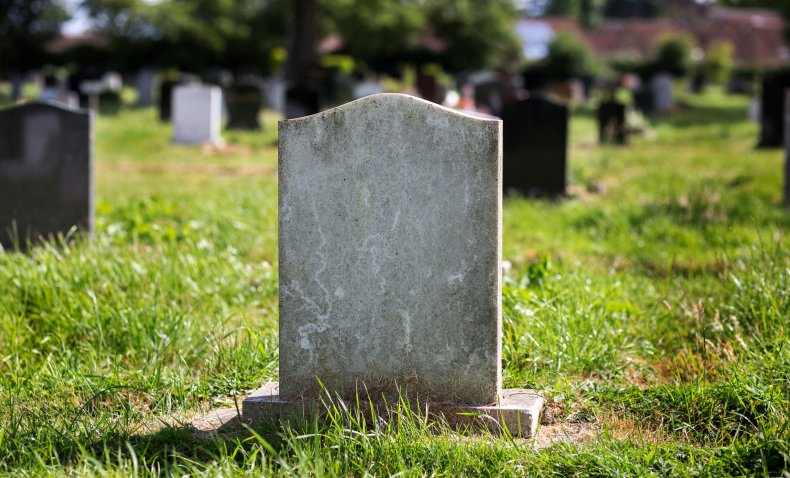 Thousands of comments on the videos have flooded in supporting Jessica and her family. Some people identifying themselves as people who work in the funeral business explained that if someone did disturb the grave it would be illegal.
"I live next to a cemetery in NJ, it's pretty common for them to add additional dirt to burial sites. I hope it's just that for your sake," one commenter added.
Though this is not what occurred here, other commenters suggested that the practice of burying two people on one plot is done on purpose for a "discounted rate."
These "double depth" graves can be purchased for a typically more affordable rate than a companion plot (often used for spouses.) Rather than purchase two spaces, a single plot is used to bury both bodies, according to Everplans.
In New York City, this practice can be common as there is not as much space in general, The New York Times reported.