Watch John Cena's Full Taiwan Apology Video with English Subtitles
John Cena, WWE wrestler and movie star, apologized to fans in China on Tuesday for referring to Taiwan as a country while promoting the newest Fast and Furious film.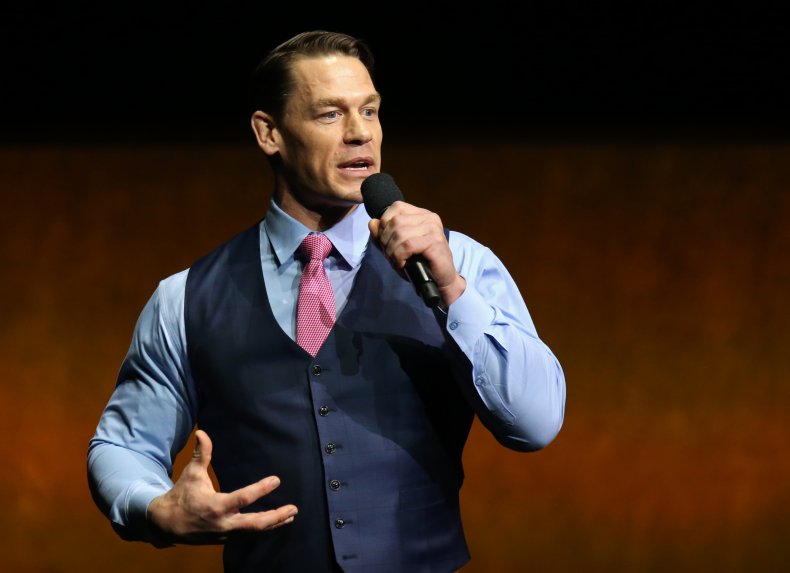 Cena spoke in Mandarin for the video apology, which he posted on Weibo, which is often referred to as the Chinese version of Twitter. Not long after he uploaded his video, Tony Lin, a producer at Vice News, helpfully translated the message with English subtitles for non-Mandarin speakers on his Twitter account.
The controversy came while Cena made an appearance to promote the upcoming film F9, the latest installment in the Fast and Furious franchise, in which he has a role. While being interviewed on the Taiwanese broadcaster TVBS, he said (in Mandarin), "Taiwan is the first country that can watch" the film.
Beijing considers the self-ruled Taiwan to be a breakaway province of China. Sovereignty and territory are major issues in China, where nationalism is prevalent. The comments from Cena sparked a huge wave of backlash, especially on Weibo. Cena, who has studied Mandarin for years and regularly uses Weibo, is a popular celebrity in China. His fans there expressed disappointment in his word choice, and some remained angry after his apology, because he never expressly said that Taiwan is part of China.
"I made a mistake," Cena said in his apology, which quickly spread to other social network platforms beyond Weibo. "Now I have to say one thing which is very, very, very important: I love and respect China and Chinese people."
He added: "I'm very sorry for my mistakes. Sorry. Sorry. I'm really sorry. You have to understand that I love and respect China and Chinese people."
After his original post of the translation of Cena's video, Lin followed up with another tweet. In it, he wrote: "It is worth noting that, in Chinese subtitle, John Cena addresses himself with Chinese alias "赵喜娜", a typically female and somewhat ironic name coined by Chinese fans."
F9 was delayed for a year due to the pandemic before it opened in eight international markets this past weekend, including China and South Korea, and brought in around $162 million in ticket sales.
The car-and-crime blockbuster will set the record for the longest delay ever between a Hollywood film's international opening and its domestic release when it pulls into American theaters on June 25. F9 opened early in China because the country has a blackout on imported movies during the summer, when theaters show government-approved patriotic films.