Cenk Uygur of 'The Young Turks' Files to Run for Congresswoman Katie Hill's Seat One Day After Endorsing Sanders
Cenk Uygur, host of the The Young Turks, a progressive online news channel, filed for Congress on Wednesday to replace resigned former Congresswoman Katie Hill.
The 49-year-old, alongside his co-host, Ana Kasparian, also endorsed Senator Bernie Sanders for president on their show, praising his approach to "completely and utterly challenge the system," reports The Washington Times.
Uygur also said the Sanders' strategy will be quicker and more effective in passing major, progressive legislation.
"I think the right tack is revolution, not reform. And by revolution, I mean a political revolution, obviously," Uygur explained. "I don't want to negotiate with this current system. I think it will take too long and I don't think it's the right strategy."
He also said that when no one had the courage to go after Hillary Clinton in 2016, Sanders raised his hand and said "I'll do it."
"He is a rock," Uygur said of Sanders. "If he fought for us for 40 years, we owe it to him now to fight for him."
The Young Turks was created in 2002, launching from the Sirius Satellite Radio network with the goal of starting a liberal-leaning political and entertainment show. This morphed into a daily news video show on YouTube in 2015 which then expanded into more networks and shows.
As a network, The Young Turks has amassed over 8 billion views and over 13 million subscribers across their platforms.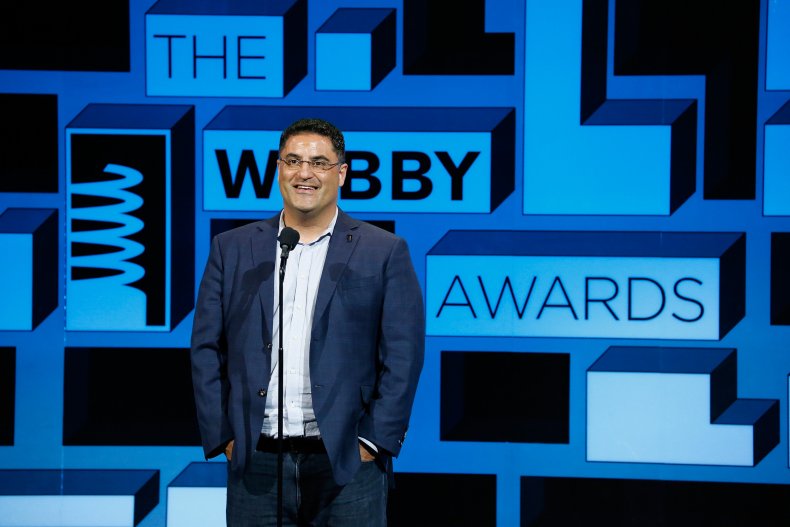 Before The Young Turks, the political commentator's career had a wide trajectory that began with graduating from the Wharton School of the University of Pennsylvania and attending Columbia Law School. He then worked as an associate attorney in Washington, D.C. and New York.
His first appearance as a talk show host was a weekend radio show—WWRC in Washington, D.C. and WRKO in Boston, Massachusetts—before moving on to The Times news show in Miami, Florida.
Uygur appeared on MSNBC as a political commentator where he hosted a weeknight show on the network. He moved on to a weeknight show at Current TV, where he succeeded Keith Olbermann as chief news officer.
The Humanist Media Award recipient also co-founded Justice Democrats, a mere three days after Donald Trump was elected president, which "works to elect a mission-driven caucus in Congress that will fight for solutions that match the scale of our many crises." The group endorsed Representative Alexandria Ocasio-Cortez's run for Congress early in her race.
He resigned from the group in December 2017 when blog posts surfaced that he had written when he was a conservative. He now identifies as a progressive agnostic.