Central African Republic Loses $12M From France Over Anti-French Disinformation Effort
France has suspended military operations and $12.1 million in financing for the Central African Republic amid accusations that the CAR government has not curtailed an anti-French disinformation campaign, French officials told the Associated Press.
A former colony of France, the CAR has been the focal point of diplomatic strains and tensions as other nations have tried to conduct business in the country. Since 2013, the CAR has experienced conflict between opposing religious groups and communities. Despite a peace agreement in 2019, violence resumed in 2020 when former President François Bozizé's attempt to get back on the ballot was denied.
Since President Faustin Archange Touadéra prevailed in his reelection bid last December, opposition from Bozizé supporters peaked in an attempted attack on the CAR capital city of Bangui in January. A French government official said that 160 troops in Bangui have ceased operations and cooperation with the CAR's military.
For more reporting from the Associated Press, see below: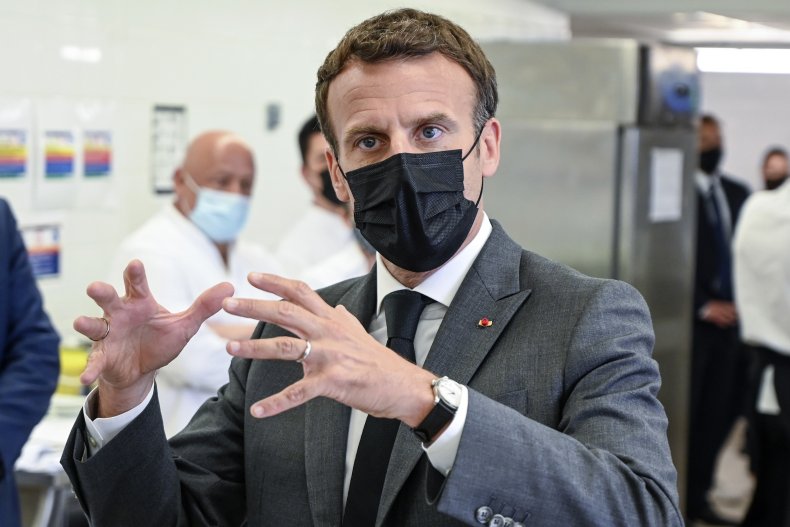 The decision didn't affect the approximately 100 French troops involved in U.N. peacekeeping forces and EU training forces in the country, or French advisers helping CAR with domestic civil security, the official said.
The official said CAR failed to respect promises toward the political opposition, and failed to fight anti-French disinformation campaigns online, notably targeting the French ambassador and defense attaché.
Facebook took down hundreds of accounts and groups linked to Russia and France that were accused of using fake Facebook and Instagram accounts to wage a covert disinformation campaign in CAR before the December election.
An official in French President Emmanuel Macron's office said that Touadéra ignored pressure from his country's neighbors and France to allow open up elections to opposition figures, "but this didn't happen."
Both officials weren't authorized to be publicly named.
The French decision came after France suspended joint military operations last week with Malian forces until its coup leaders comply with international demands to restore civilian rule.