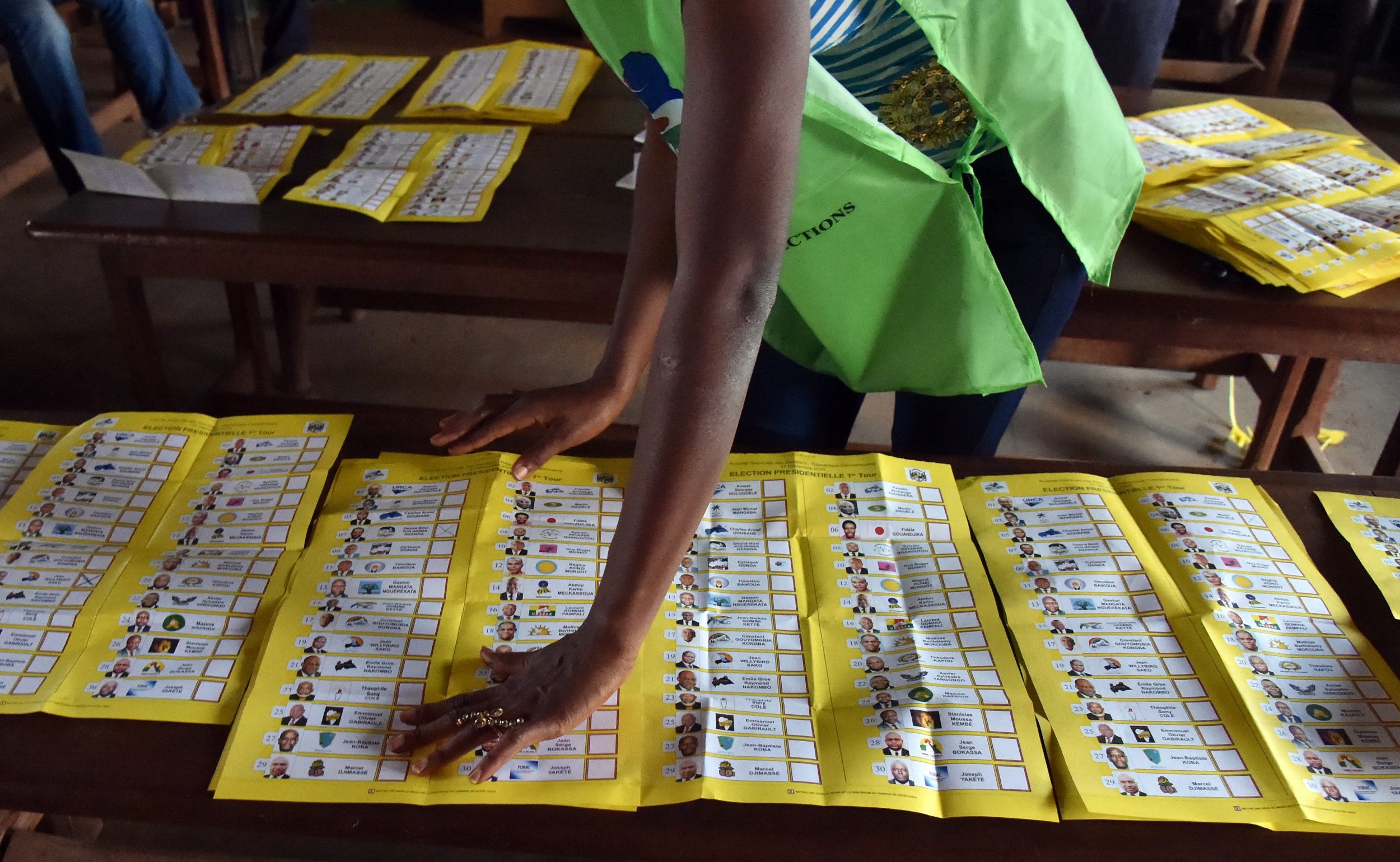 The constitutional court in Central African Republic (CAR) has ruled that December's parliamentary elections must be rerun due to irregularities. This comes after more than 400 complaints were lodged with the country's election authority about issues such as spoilt ballot papers.
CAR held presidential and legislative elections on December 30 after more than two years of sectarian violence. In the presidential election, former prime ministers Anicet Georges Dologuele and Faustin Archange Touadera came out on top and are due to face off in a second round.
The court ruled late on Monday that voting in the elections to the parliament should be rescheduled but did not set a date for the new polls, Voice of America reported.
The decision to rerun was "practical common sense" in view of the ongoing conflict and instability in CAR says Paul Melly, associate fellow of the Africa Programme at international affairs thinktank Chatham House. "It took a huge effort to organize a credible and well-managed first round of presidential elections. Organizing effective first-round legislative polls at the same time simply proved too much," says Melly. CAR's election authority admitted in December that ballot papers for legislative candidates had failed to arrive in some areas, where the vote would have to be rerun.
CAR's election authority announced on Tuesday that the second round of voting in the presidential elections would take place on February 14, which would leave the country with a new president but no new parliament. A majority of the 30 candidates in the presidential election had previously called for counting of votes to be stopped due to irregularities, but their challenges were dismissed by the court. The transitional government in CAR admitted that fraud occurred in some areas but argued that it was not on a scale to warrant the annulment of the presidential elections.
According to Lewis Mudge, CAR researcher at Human Rights Watch, the delay in forming a new parliament only increases the challenge of rebuilding the country. "These elections were never going to be a silver bullet for Central African Republic," says Mudge. "Fundamentally, the ongoing crisis in the country is due to generations of bad governance and corruption."
The former French colony, which is ranked as the third poorest in the world by GDP per capita, has been plagued by conflict since a mainly Muslim alliance of rebels, called the Seleka, ousted former President Francois Bozize from power in March 2013. The takeover sparked the creation of largely Christian militias, called the anti-balaka, who have been engaged in tit-for-tat killings with Seleka rebels. Between September and November 2015, more than 100 people were killed in the capital Bangui in sectarian clashes.
A transitional government headed up by Catherine Samba-Panza has been in place since January 2014. The conflict has also created a massive refugee crisis, with 467,000 CAR citizens fleeing the country and another 447,000 internally displaced, according to the U.N. Refugee Agency.