After Years of War, the World Must Not Abandon the Central African Republic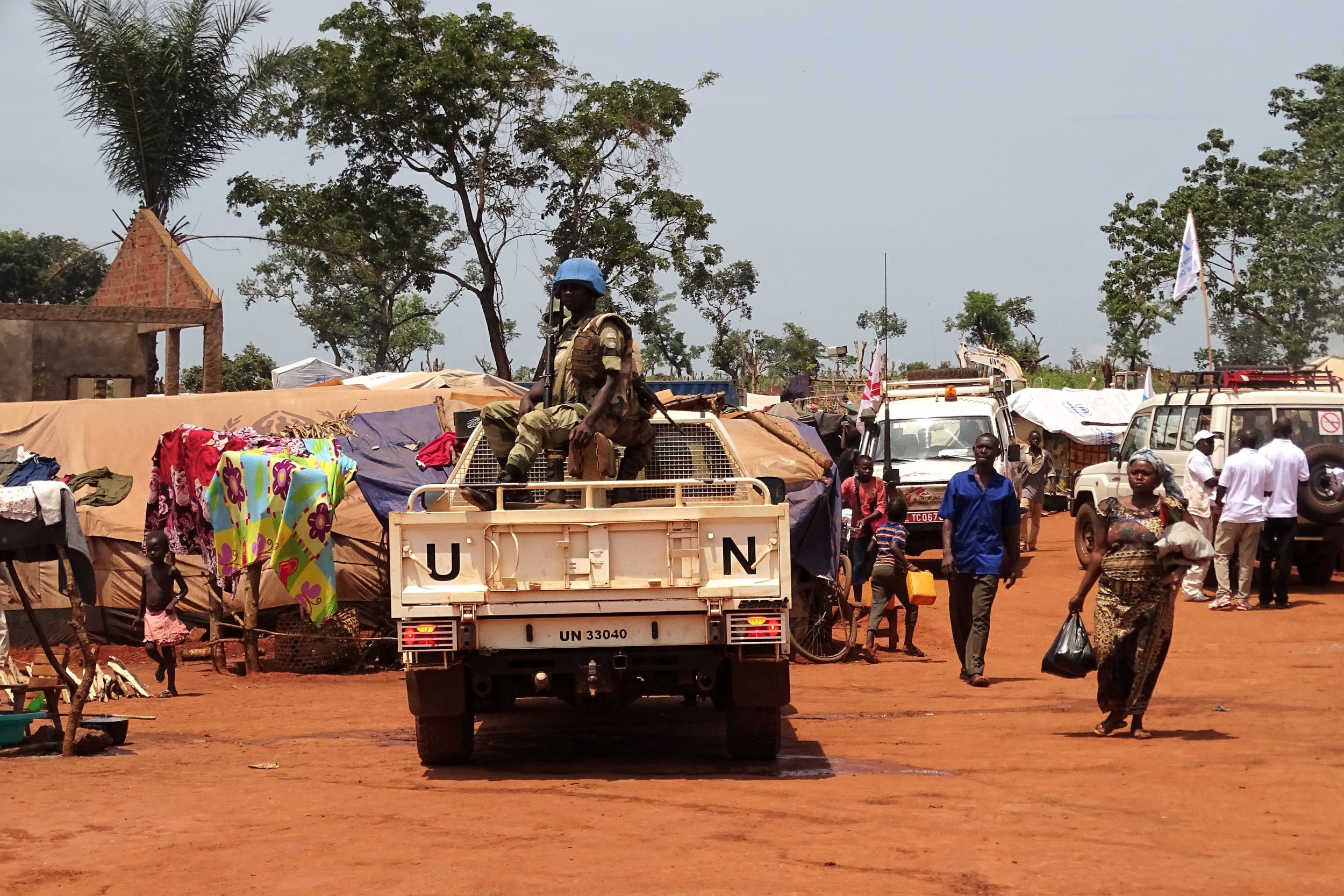 On Tuesday, U.N. Secretary-General António Guterres will travel to the Central African Republic (CAR), his first visit to a country hosting a United Nations peacekeeping mission since he took office in January. His visit couldn't be more timely.
The Secretary-General arrives on October 24, U.N. Day, to honor the indispensable role of the United Nations peacekeeping mission in CAR—known as MINUSCA—and the efforts and sacrifices of the mission and its United Nations and humanitarian partners in the country.
A recent wave of violence in parts of CAR where state authority is most lacking has exposed limits of what the government and MINUSCA can do. Weak governance and struggles over territory and natural resources continue to put the welfare of hundreds of thousands at risk. Heinous violence among different groups recently spiked, along with disturbing trends of stigmatization and the targeting of ethnic and religious minorities. Recurrent attacks on U.N. peacekeepers and humanitarian workers endanger the mission's core protection business, compromise humanitarian efforts and threaten civilian lives.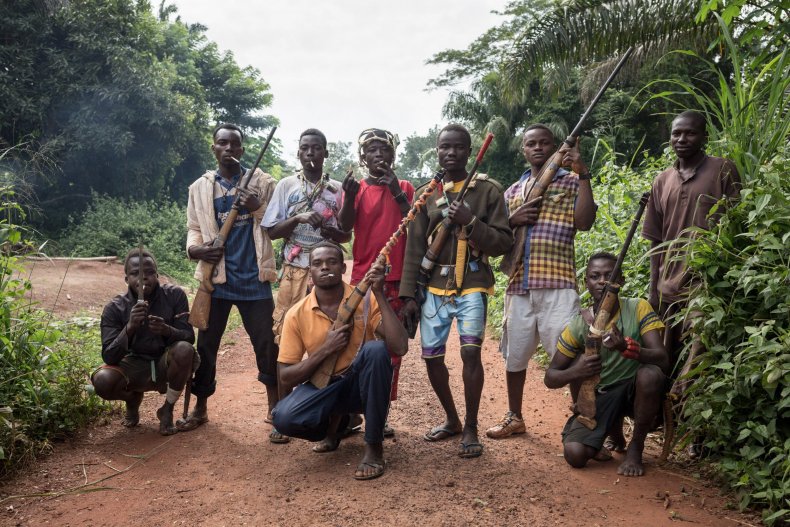 Yet, as worrisome as the current situation is, it's important to take stock of just how far we have come. Three years ago, the Security Council and dozens of U.N. Member States committed to invest major resources, with an integrated peacekeeping mission and significant humanitarian aid to help halt spiraling violence and save lives. Years of progress are at risk. Still, I see at least three reasons to remain hopeful that CAR will seize this once-in-a-generation chance for lasting peace.
First, Central Africans are taking responsibility for their country. CAR's national institutions are slowly reshaping the nation's political landscape. A more inclusive government and parliament are at work. All the institutions required by the new constitution have been established. The rule of law is being strengthened, and the international community has rallied in support for a Special Criminal Court within the CAR justice system to prosecute war crimes, crimes against humanity and genocide. There are efforts to establish a national truth commission to push forward reconciliation. Central Africans have hope to witness the curbing of impunity that so often characterized past conflicts. After all, impunity has never bought lasting peace.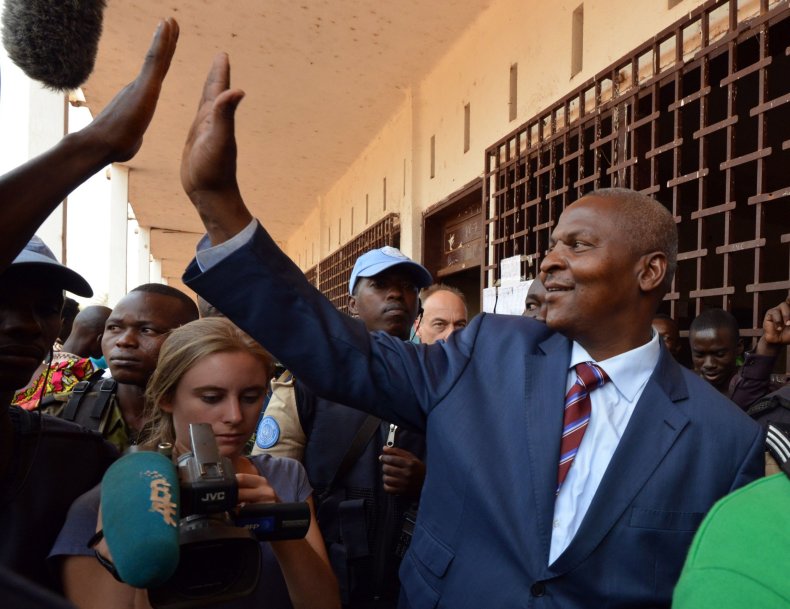 Read more: What you should know about the hidden civil war in the Central African Republic
A second cause for optimism is that stalled national mediation efforts are gaining new pep with international support. CAR's partners on the African continent and further abroad have escalated diplomatic support for mediation efforts to help put a stop to armed conflicts and promote longer-term stability. A cessation of hostilities agreement reached in Rome on June 20 created much-needed momentum that has coalesced into a peace initiative led by the African Union, working in close partnership with the CAR government, the United Nations, and others. Meanwhile, the international community has come together to pledge long-term support for the country's well-considered national recovery plan.
The third reason I am hopeful is that peacekeepers continue to make a difference on the ground, where it matters most. The core purposes of MINUSCA—the peacekeeping mission I have the honor of leading—are to protect civilians and respond to crises. When we succeed, we usually don't make the news. MINUSCA and the whole United Nations are heaping effort on troop performance and good conduct, especially to eliminate all cases of sexual exploitation and abuse on local populations. MINUSCA has stepped up its outreach to help communities report abuses, and the application of the zero-tolerance policy has led to the repatriation of two peacekeeping contingents since the mission's creation.
To help the mission and CAR get over the current hump of violence, the Secretary-General has asked the Security Council for a modest surge in the number of U.N. peacekeepers to cover the country, which is almost as big as Texas and has perhaps one-thirtieth of the length of paved roads as Rhode Island.
In a country that sits at the bottom of human welfare indices, no amount of effort will meet all needs of the people. But recent labors are beginning to bear fruit, and the international community's continued political and financial support to CAR is sorely needed. It takes time to undo years of corrupt practices and untangle the roots of cyclical violence. Diligence and patience, infused with lessons learned from past efforts, can help fractured societies build durable peace.
The international community is now faced with difficult choices in CAR, like in other global conflict hotspots. How to justify the devotion of resources in a period of trimming peacekeeping budgets and wavering commitments to the global peace and security architecture? As analysts have pointed out, however, soldier for soldier and dollar for dollar, U.N. peacekeeping can have a good return on investment.
Skeptics both outside and inside CAR will be tempted to declare that the country is sliding back towards the abyss and write the country off as a hopeless case. But this is wrongheaded, given the persistence of humanity to seek to right wrongs and build better paths forward. No timing could be better to redouble efforts and consolidate our hard-won gains.
Parfait Onanga-Anyanga is the Special Representative of the United Nations Secretary-General for the Central African Republic and Head of the U.N. Multidimensional Integrated Stabilization Mission in the Central African Republic, MINUSCA.