U.N. 'Kills Rebel Commander' in Central African Republic Airstrikes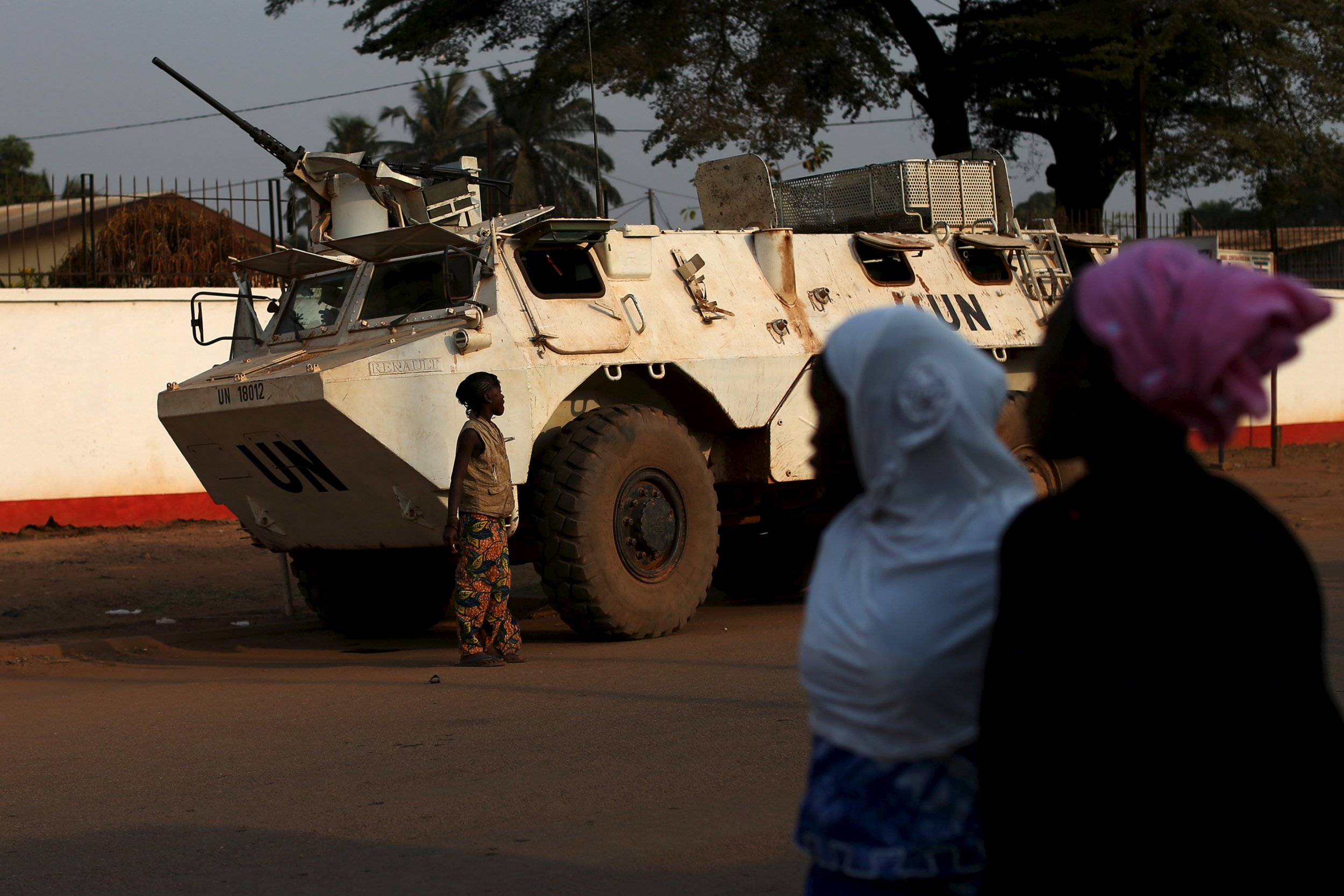 The U.N. mission in the Central African Republic (CAR) killed a rebel commander in airstrikes on Saturday, according to the Popular Front for the Renaissance of the Central African Republic (FPRC).
The deputy commander of the FPRC, Azor Kanite, told Reuters that the U.N. mission—known as MINUSCA—killed the group's "top commander," Joseph Zonduko, as well as three civilians.
MINUSCA said via its social media accounts that it had stopped "FPRC elements" who had crossed a "red line" near Ippy, 70 miles outside the city of Bambari. MINUSCA spokesman Vladimir Monteiro said that the mission was "looking to prevent war in Bambari" and that a death toll had not been confirmed. Monteiro did not immediately respond when Newsweek requested further comment.
The FPRC was formerly a part of the mainly Muslim Seleka rebel coalition, which seized power in CAR in 2013 by ousting then-president Francois Bozize. In response to the coup, largely Christian militias known as anti-balaka formed and engaged in fighting with the Seleka, in which thousands were killed.
CAR held peaceful elections in 2016 in a major step forward for the country. Faustin-Archange Touadera, a former math professor, was elected as president and has pledged to disarm militant groups. But the conflict has intensified in recent months, with fighting between the FPRC and the Union for Central African People (UPC), another ex-Seleka faction, killing several people.
The U.N.'s leading genocide official said in November 2016 that the FPRC had singled out members of the Fulani group—the main ethnicity represented in the UPC—in the town of Bria, killing 85 civilians.
The United Nations began its mission in CAR in 2014 and currently deploys 13,000 personnel. MINUSCA represents the main defense force in CAR, particularly since France began winding down its intervention in the country. French Defense Minister Jean-Yves Le Drian announced in October 2016 that the country would pull 2,000 of its troops out of CAR, citing improvements in the security situation.
MINUSCA has been tarnished by multiple allegations of sexual abuse of minors in CAR. There have been 69 allegations of sexual exploitation and abuse by U.N. peacekeepers in CAR; the U.N. has sent scores of peacekeepers home as a result of the allegations and has promised to take action on abuse.