U.S. Expands Central American Refugee Program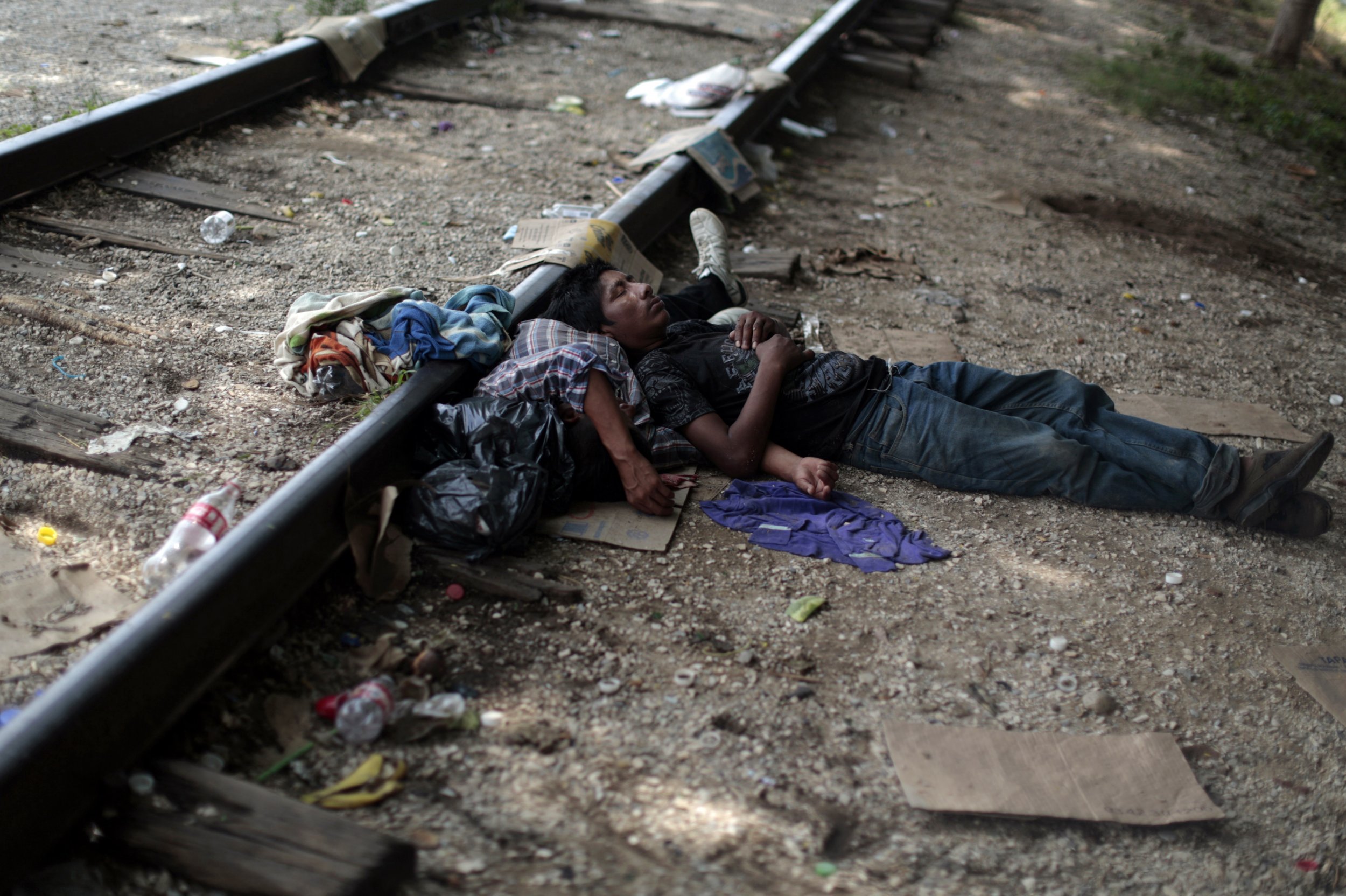 The White House is expanding its Central American refugee processing program, under which vulnerable people from Guatemala, El Salvador and Honduras will be transferred to Costa Rica as a safe haven before they are resettled in the U.S.
During a press briefing on Tuesday, three officials outlined the changes to the current program for refugees from the three Central American countries, where crime and violence is rife.
For those in need of immediate protection, the government of Costa Rica has agreed to enter into a Protection Transfer Arrangement with the United Nations refugee agency (UNHCR) and the International Organization for Migration (IOM), the White House said on Tuesday. Costa Rica will serve as a temporary host site and will take up to 200 pre-screened, extremely vulnerable cases at a time.
Officials estimated these refugees will remain in Costa Rica for a period of six months while they wait to be resettled in the U.S. People who travel to Costa Rica on their own without being screened by U.S. government officials will not be considred for the program.
For cases that don't require immediate transfer to Costa Rica, the White House announced that the U.S. is establishing in-country referral programs in El Salvador, Guatemala and Honduras to identify vulnerable residents with credible refugee claims. These applicants would go through the same vetting process as other refugees, and would be screened and interviewed by Department of Homeland Security officers in their origin country, said Amy Pope, deputy homeland security adviser.
The U.S. will also expand on its Central American minors program, which was established in 2014 to allow vulnerable children from these three countries to be reunited with parents who are in the U.S. lawfully. The program was established in response to thousands of unaccompanied children fleeing from El Salvador, Honduras and Guatemala to the southern U.S. border in 2014 in the face of increasing violence and gang activity in their home countries.
That program has received 9,500 applications so far and has resulted in 2,884 people being approved for resettlement. Under the expansion, authorities will now consider for resettlement in the U.S. older siblings of qualified children—who must be under 21 and not married—as well as biological parents who aren't already in the U.S. and caregivers, which could include aunts, uncles or grandparents.
"This expansion of the Central American minors program will lead to an even greater growth of admissions under the program and achieves not only the protection of the vulnerable child, which is at the core of this refugee program, but also achieves one of the goals of the system, one of our overarching goals of family unity," Alejandro Mayorkas, Department of Homeland Security deputy secretary, said during the call on Tuesday.
The expansion of the refugee program is likely to cause waves on the presidential campaign trail, with just more than 100 days to go before the election. While Monday night at the Democratic National Convention saw a number of undocumented immigrants speak openly about their experiences living in the U.S., Republican presidential nominee Donald Trump has made limiting immigration to the U.S. a cornerstone of his campaign. Trump has repeatedly called for a wall to be built along the southern U.S. border with Mexico to curb illegal immigration.
"While we have seen some modest changes in our system and we think these are steps in the right direction, what we have seen is that our current efforts to date have been insufficient for the number of people who may have legitimate refugee claims," said Pope. "There are insufficient pathways for those people to present their claims for adjudication."
Anne Richard, assistant secretary of the Bureau of Population, Refugees and Migration at the State Department, said program's expansion is an example of "creative solutions being taken across the federal government" on the refugee issue.
"By themselves, today's action won't solve this challenge, but are steps in the right direction and are a further example of the United States' continued commitment to resolve this situation," said Richard.