Central Michigan University Shooting Live Updates
This is a developing story. Please check back for updates.
UPDATE: 12:11 p.m. EST— During a noon press conference about Friday's shooting at Central Michigan University, authorities said they were still searching for the suspect, identified as 19-year-old James Eric Davis, Jr. Police would not confirm whether Davis, Jr. is a student.
No students, faculty or staff were injured in the shooting, which police described as a "family dispute." Authorities told reporters that the suspect had been taken to the hospital on Thursday night from what appeared to be a drug-related incident but did not release additional details.
Public information officer Jeff Brown told reporters that the investigation is still in its early stages. He asked nearby residents to call police if they spotted the suspect, whom police belive to be dangerous and within city limits.
"Do not approach the suspect," he said. "Call 911."
Officers did not release any information on the two victims or the type of weapon used in the shooting. The City of Mount Pleasant has been distributing the below photo of the suspect.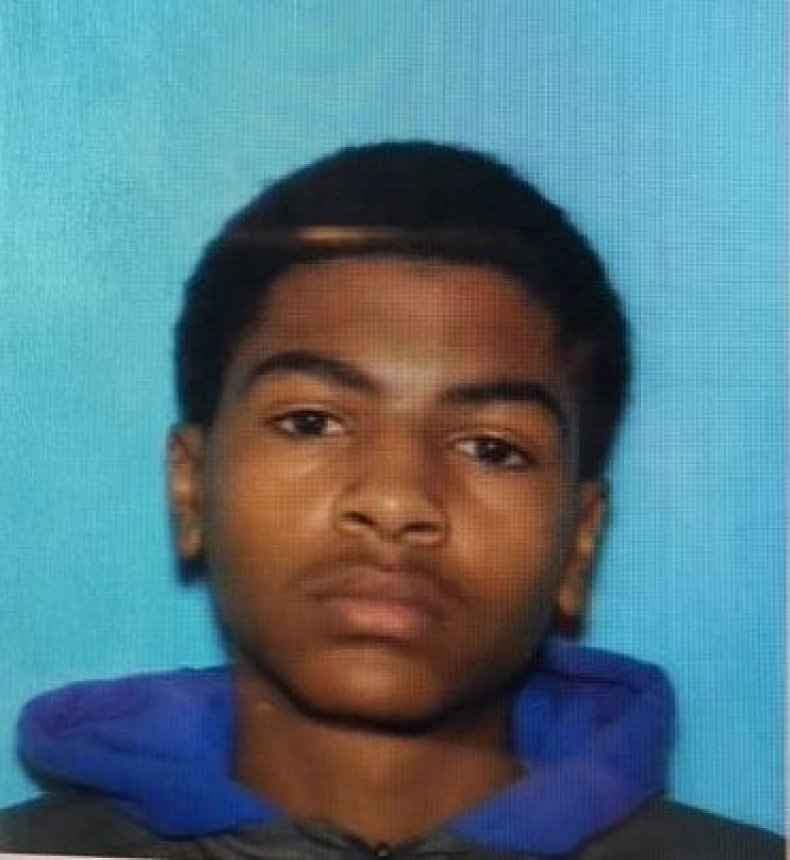 UPDATE: 10:50 a.m. EST— Authorities announced that they are looking for 19-year-old James Eric Davis Jr. in connection with the shooting at Central Michigan University Friday.
The university confirmed that two people were fatally shot at Campbell Hall, an on-campus residence hall. The two victims were not students, according to the university. Police believe the incident transpired from a "domestic situation," the school said in a statement.
Michigan Governor Rick Snyder said he was "in constant contact" with Michigan State Police as the search for the suspect continued.
UPDATE: 10:40 a.m. EST— The City of Mount Pleasant tweeted out details about the alleged suspect, asking the campus community to call 911 with tips.
Original story:
Central Michigan University reported possible shots fired Friday, advising students to "shelter in place" shortly after 9 a.m. local time while authorities conducted a search for the suspect.
"Suspect is still at large," the campus alert system sent in a message. "Please shelter in place where you are."
The school did not immediately return Newsweek'srequest for comment. According to initial reports from local news outlets, two people were shot near the fourth floor of Campbell Hall, one of the university's dormitories.
At around 9:30 a.m. local time, the alleged shooter was still on campus, according to the university newspaper. Surrounding schools in the area reported lockdowns.
In a statement to Central Michigan Life, Sherry Knight, associate vice president with university communications, said "classes have been canceled and the campus is on lockdown."
The Mount Pleasant Public Safety Office released a statement to local news outlets.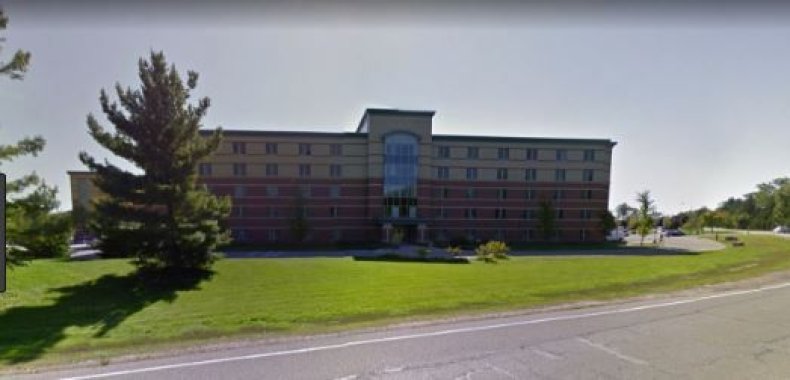 "Suspect is armed and dangerous, described as a black male," the office told Alex Jokich, a local television reporter for CBS-FOX affiliate WWTV-WWUP. "City buildings are locked down and not accessible to the general public."
Students also started tweeting about a possible shooting, letting family and friends know their location and safety status. Videos also began circulating of police searching the campus.
Central Michigan University is a public college located in Mount Pleasant in Isabella County, about two hours northwest of Detroit. More than 20,000 students are enrolled at the school.
Campbell Hall, where the shooting took place, typically houses upperclassmen, according to the school's website. There are no metal detectors on campus, but most residential towers -- including Campbell Hall -- require access cards or keys.