A member of the Central Park Five has urged people to "do their homework" before voting for former New York City mayor Michael Bloomberg, saying he is "cut from the same cloth" as President Donald Trump.
Kevin Richardson, who was one of five men wrongly convicted of the 1989 rape of a jogger, said that neither Trump nor the man hoping to win the White House from him are "fit to be president."
"I think both of them are just cut from the same cloth," he told Newsweek. "Bloomberg, I guess, in people's eyes, is a step above Trump. But they're both in the same ballgame, they're both cut from the same cloth and I think neither one of them is fit to be the president of the United States."
Richardson added that voters may be inclined to vote for Bloomberg because of his billionaire status.
"He is a businessman, he has that, for sure, but I don't think he has the experience of trying to be president and you can see before him, who we have in office now, that's what it's come to," he said.
"This has become the situation that people are running for president just because. It's not about your background or your credentials now. It's a whole different ballgame."
Richardson, 45, has a connection to both men. As mayor of New York City, Bloomberg opposed a lawsuit he and the other members of the Central Park Five—Anton McCray, Yusuf Salaam, Raymond Santana and Korey Wise—filed against the city for their wrongful conviction and imprisonment.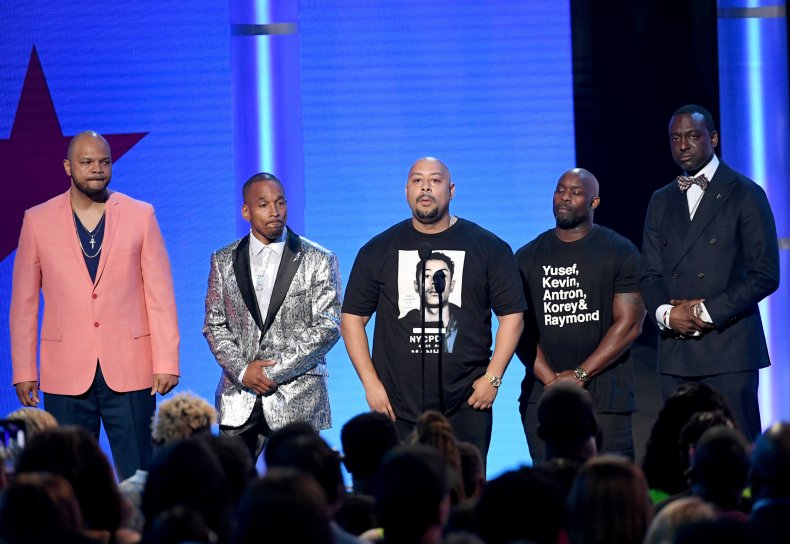 The case dragged on for more than a decade as Bloomberg refused to make a deal with the men. The city eventually paid $41 million to settle the lawsuit in 2014 after Mayor Bill de Blasio took office.
Meanwhile, in the aftermath of the Central Park Five case in 1989, Trump took out a full-page newspaper ads at the time calling for the five black and Hispanic teenagers to receive the death penalty. Last year, he again refused to apologize to the men, now known as the Exonerated Five, despite their convictions being vacated in 2002 after DNA evidence linked a serial rapist to the crime.
Their harrowing story inspired Netflix series When They See Us, written and directed by Selma filmmaker Ava DuVernay.
Richardson said he and the other members of the Central Park Five are outraged about Bloomberg's run for the Democratic nomination not only because he blocked their settlement for 12 years, but because of the impact of his controversial stop and frisk policy.
"I'm deeply connected to Michael Bloomberg as far as what he did to us, as far as the lawsuit was concerned," Richardson said. "He stopped our lawsuit for 12 years. He didn't know us or our families and they tried to stop our lawsuit coming in and he did, he was successful with that."
The lawsuit wasn't about money, he added, but "it was about our life, it was about getting our life back."
He added: "No amount of money will give us back what we lost and all the pain that we endured, it was just about them paying us. He's a billionaire so it didn't matter to him that he was trying to stop the growth of our families. That's how we're supporting our families now.
"Like I said it's not the money part, it's about what we deserve... with the exception of Korey Wise, we're all fathers and we want to take care of our families. As a man, it feels good to do that. But we shouldn't have gone through what we went through to do it. It was painful and now to see this man, all of a sudden, become a candidate is mind-boggling."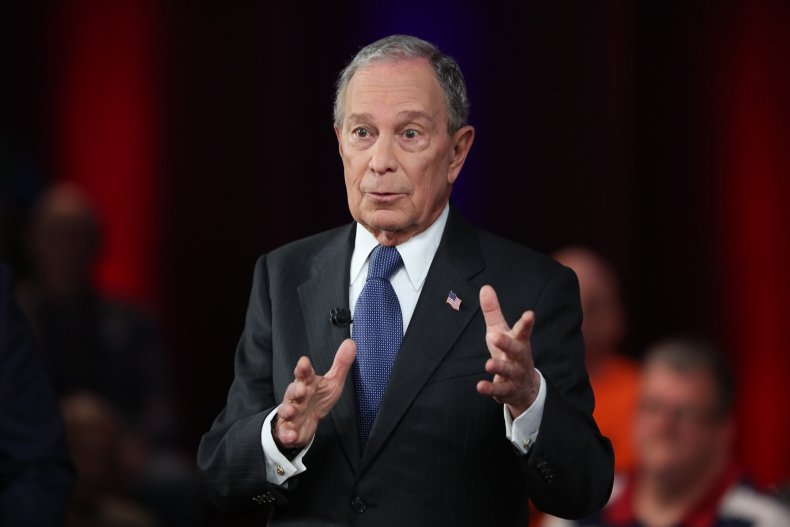 He added that McCray, Salaam, Santana and Wise feel the same way.
"They're just as equally outraged," he said. "We've all been through the same thing, we're all connected as one. They all feel the same way. We all speak for each other."
Richardson's connection to Trump is more personal, he said.
"With Trump, it goes deeper, back to 1989, when this man pretty much put a bounty over our heads," he said. "This was another guy, he did not know our families and how we were raised... but he basically lit the torch in 1989 for people thinking that we were some type of animals or beasts. It's really really deep with Trump."
He added: "For me personally, I was raised with women in my household, with my mother and four sisters. I was raised around queens and I would never treat a woman in any way like that. Now I have two daughters myself, I'm an adult, I'm in another household with my wife and two other girls. It's really personal when it comes to that."
But despite his feelings towards the president, he urged those thinking Bloomberg is the right candidate to defeat Trump to look into his history and the impact of the stop and frisk policy in New York City.
Richardson also warned people not to be fooled by Bloomberg's advertising. The businessman, who is worth $55.4 billion, according to Forbes, has already plowed $500 million of his own money into his presidential campaign, the Washington Post reported last week.
"Don't let his money or his ads trick you because he's responsible for stop and frisk in New York City," he said. "It was targeting people of color just because of how they looked. Stopping them in the street and arresting them. This is a thing that we all suffered from.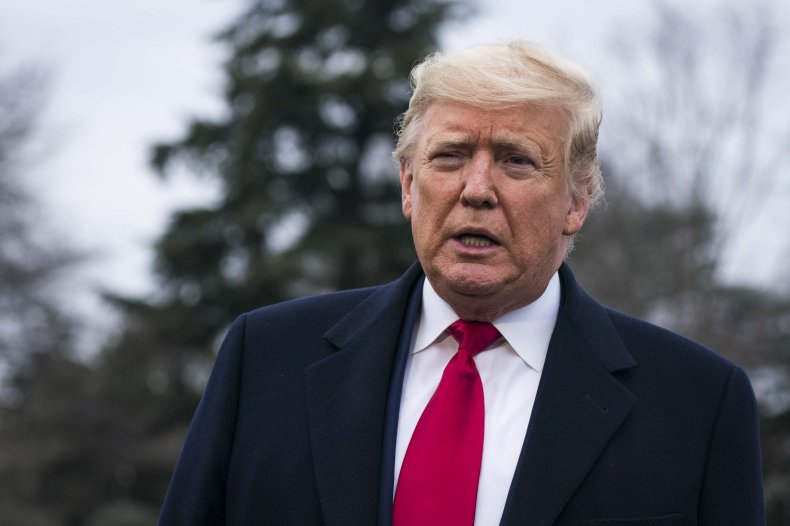 "People before us and now the people after us suffered from it. I know people personally that suffered from stop and frisk."
He added: "People that don't live in New York, they might see Bloomberg as a presidential hopeful but you have to go back into his past and see what he did to people of color, how he tried to reshape New York City but in a negative way.
"I just want people to do their homework before they rush to judgement, just like people rushed to judgement against the Central Park Five, the Exonerated Five and you see what happened to us. People need to really have logic and look at who they're supporting so we won't have another, I will say, another bad choice."
Bloomberg has apologized for the impact of stop and frisk on the city's black and Latino population.
In a statement issued earlier this month, he said: "I inherited the police practice of stop-and-frisk, and as part of our effort to stop gun violence it was overused. By the time I left office, I cut it back by 95 percent, but I should've done it faster and sooner. I regret that and I have apologized—and I have taken responsibility for taking too long to understand the impact it had on Black and Latino communities."
Richardson also said he is disappointed there are no candidates of color left in the race for the Democratic nomination and feels many people have given up hope for change since Barack Obama left office.
But although he isn't sure who he will support yet, he urged Americans to exercise their right to vote.
"I think people might take that for granted because since Barack Obama left office, people have just kind of gave up hope now," he said.
But he added: "If we want to see a difference, we have to exercise our vote, we have to. We have to pick someone and we have to stand behind them. As voters, we have the power to make a change and I know people might not feel comfortable about who's running now, but we have to exercise that right.
"I know for me personally as well as my other brothers of the Exonerated Five, we had lost that right to vote when we were incarcerated. I think people don't really grasp how important it is when that's taken away from you. If you want to see a difference, we have to come out in numbers. We have to have strength in numbers to make a change and why not now?"
Bloomberg's campaign and the White House have been contacted for comment.