Central Park Five Say Trump 'Doesn't Even Know What It Is to Apologize'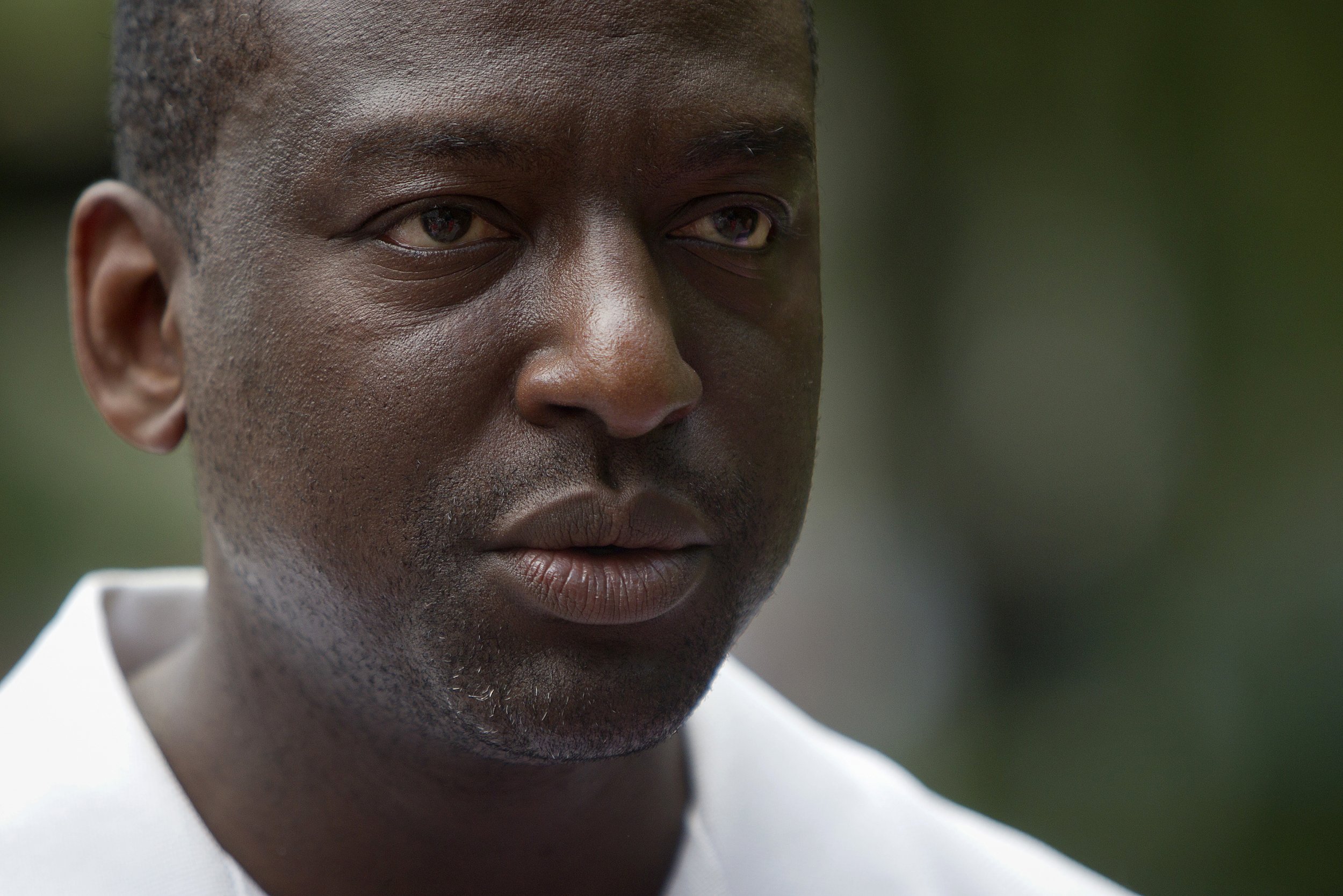 Members of the Central Park Five say they no longer expect President Donald Trump to apologize more than a decade after they were exonerated by DNA evidence in the 1989 rape and assault of a jogger in New York's Central Park.
The five men, who were in their teens at the time of the crime, have been speaking out after Trump called for "due process" last weekend after two White House aides resigned on accusations of abuse from their ex-wives.
"I can't count on an apology from a person who doesn't even know what it is to apologize," said Yusef Salaam—who was wrongfully convicted and jailed for five years—of Trump's defense of his staff during an appearance on CNN Monday. Salaam was joined by his former co-defendant Raymond Santana.
At the time of the crime, Trump—then a New York real estate entrepreneur—took out a full-page ad in the New York Daily News calling for the state to "bring back the death penalty" against the perpetrators. The ad, the teens' lawyers argued, inflamed public opinion against them.
Trump has said the men are guilty of attacking jogger Trisha Meili, despite the confession of another suspect, and the fact Salaam and the others fought for more than a decade before their convictions were overturned with the help of DNA evidence in late 2002. A panel set up by New York City Police Commissioner Raymond Kelly to review the case the same year said it believed the men were at the scene of the crime.
Salaam, Santana and their co-defendants Antron McCray, Kevin Richardson and Korey Wise were between the ages of 14 and 16 when they were originally arrested. In a statement to CNN in 2016, Trump said the men "admitted they were guilty."
Read more: Member of Central Park Five slams Trump hypocrisy for "due process" defense
"The police doing the original investigation say they were guilty. The fact that that case was settled with so much evidence against them is outrageous," Trump said. "And the woman, so badly injured, will never be the same."
Appearing on Larry King's show in 1989, Trump argued "the victim has absolutely no rights, and the criminal has unbelievable rights."
Last week, Trump defended White House staffer Rob Porter and speechwriter David Sorensen after the men respectively resigned on Wednesday and Friday.
The president publicly wished Porter well after his two ex-wives accused him of assault. Porter denies the accusations, but stepped down nonetheless. Sorensen denies that he abused his ex-wife and instead accused her of abuse.
"Is there no such thing any longer as Due Process?" the president tweeted in response to their resignations last Saturday. "Peoples lives are being shattered and destroyed by a mere allegation. Some are true and some are false. Some are old and some are new. There is no recovery for someone falsely accused - life and career are gone." Reports say that the White House knew for months about the allegations against Porter, but kept him on staff.
On Monday, White House press secretary Sarah Huckabee Sanders defended the president's remarks during a press briefing. "The president and the entire administration take domestic violence very seriously and believe all allegations need to be investigated thoroughly," Sanders said. "Above all, the president supports victims of domestic violence and believes everyone should be treated fairly and with due process."
Members of the Central Park Five, however, say Trump never gave them the same chance for due process that he expects for members of his staff.
"Any kind of dream or idea or goal that we had in life was quickly erased by this accusation," Salaam said during a separate appearance on MSNBC Monday.