Racial tensions are at an all-time in America and indeed the rest of the world as widespread demonstrations continue in the aftermath of the death of George Floyd on May 25.
The same week, a video emerged of a white woman Amy Cooper, calling the police on a black man, Christian Cooper, who was birdwatching in Central Park, over a minor dispute about leashing her dog.
The footage caused outrage, leading to Ms. Cooper being fired from her job, losing her dog, and being publicly shamed.
Now, Dr. Yusef Salaam of New York's 'Exonerated Five' has spoken out about the incident, calling for Ms. Cooper to be prosecuted for making the phone call.
"If I was to sum up [the Amy Cooper incident] in a statement a friend of mine said the other day. I didn't necessarily get his permission to say this but I've been saying it over and over again: 'When they [white women] cry, we die.'"
Speaking to on The Grio's Dear Culture Podcast to hosts Natasha S. Alford and Todd Johnson, Salaam, 45, added: "I want people to think about that—what happened to Emmet Till?"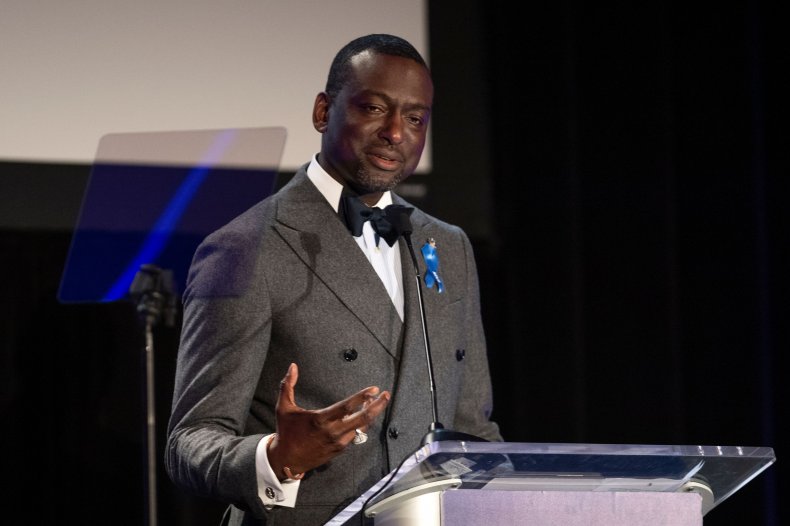 Salaam went on to say it was "triggering" to "see a white woman in Central Park and we see it on video, we see it with our own eyes, making a false accusation," and said he applauded Ms. Cooper's employer for letting her go.
Salaam reiterated that what Ms, Cooper did was "illegal" and that she should be "made an example of."
He said: "I think what she did was illegal, I mean from a human perspective. Yes, she should be made an example of. Yes, she should be prosecuted because never again should that be allowed."
He later added: "If police and [white vigilantes] overstep the boundaries of the law, they should be prosecuted to the fullest extent of the law."
Referring to the protests taking place in major cities, Salaam said: "The reason why people are out in the streets is because, when it comes to black and brown people, you rush to judge, you sign, seal and deliver the fact that you want us to be guilty until proven innocent. Right now we're saying 'enough is enough.'"
Formerly known as the 'Central Park Five,' Salaam, along with four other black teenagers were wrongfully convicted in the 1989 Central Park jogger case, in which a white woman, Trisha Meili, was raped and assaulted.
Salaam, who was 15 at the time, served more than six years in juvenile detention and only had his charges lifted in 2002. Today, he works as a speaker and social advocate.
His story was dramatized in Netflix's When They See Us directed by Ava DuVernay.
"We need these mediums, tools, moments that are going to shift us and shape us and help us to understand that as we move into the future, if we want to recognize the dream, we have to first realize that we are in a nightmare," Salaam said of the film.
"Getting some semblances of justice doesn't mean we have justice."
The New York City Commission on Human Rights announced on May 27 that it will be launching an investigation on behalf of the city into Ms. Cooper's actions.