Century-Old Children's Book Contains Pages of Cats in Costume
Cats are an integral part of society, providing meme-able content and blessing our TikTok pages every so often. But our fascination with cats doing cute things is nothing new. An antique book found by Public Domain Review and Open Culture proves that people were still obsessed with feline-based entertainment, even over a century ago.
Kittens and Cats: A First Reader is a children's book written by Eulalie Osgood Grover back in 1911. The 84-page book features cats and kittens dressed in various costumes and placed in funny settings along with related captions. The cat photos are all framed by intricate illustrations and have clever one-liners underneath, reminiscent of the modern meme.
The book was intended to educate children with vocabulary and entertaining rhymes. The book starts by introducing a queen cat and all of the guest cats attending her party. Within the pages of the book, we meet the Queen and some of our favorite guests: the Sweet Singer, Little Nurse and Dunce Cat.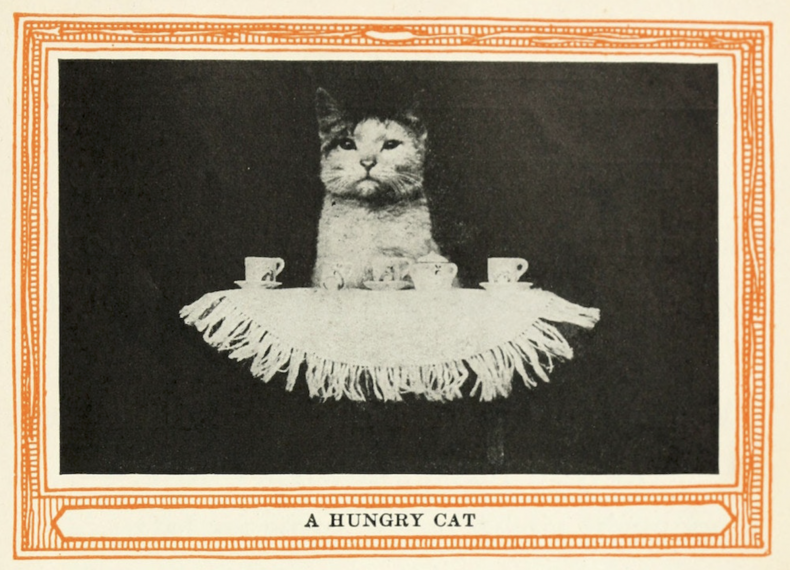 "Come, all you kittens and cats," the queen cat announces on the first page. "Hear what I have to say. To-morrow I give a grand party. The party will be in my palace. You are all invited from the biggest to the littlest, from the oldest to the young- est, from the blackest to the whitest. So wash your paws and shine your fur."
Albeit a little creepy, the cats' contempt toward the entire photoshoot is obvious in their facial expressions and makes for some great entertainment. It's as if cats aren't meant to wear bonnets.
Grover explained that she wanted to write a book that would interest even the most reluctant readers.
"Those of us who have had glimpses of the child heart and mind," Grover wrote in the epilogue, "know that stories of kittens and queens and parties yield much the same delight to the little reader of juvenile fiction, as do adventure and romance to the grown-up reader."
The book's author, Eulalie Osgood Grover, was born in Minnesota in 1873 and was well known for authoring children's books. Her most notable series was called The Sunbonnet Babies. The illustrations of the sunbonnet babies are actually known to scholars as a "culturally significant" piece of history, as they appeared in books and advertisements from 1900 to the 1930s.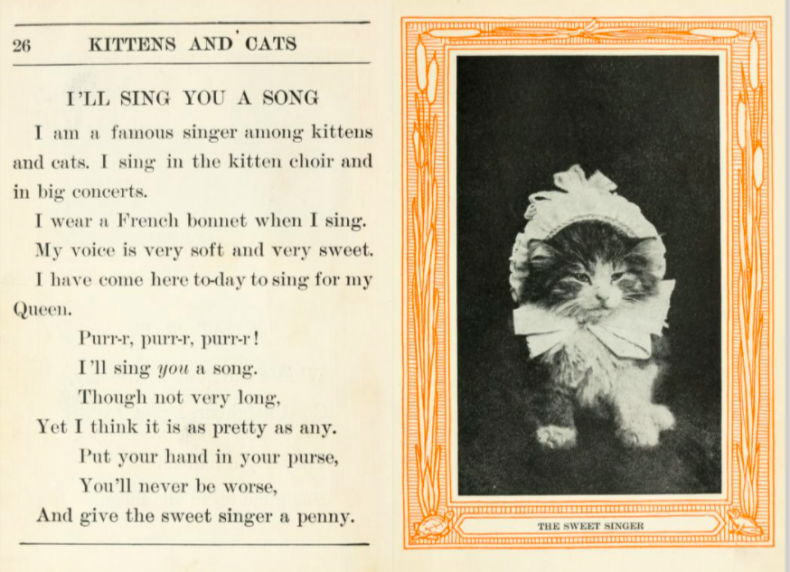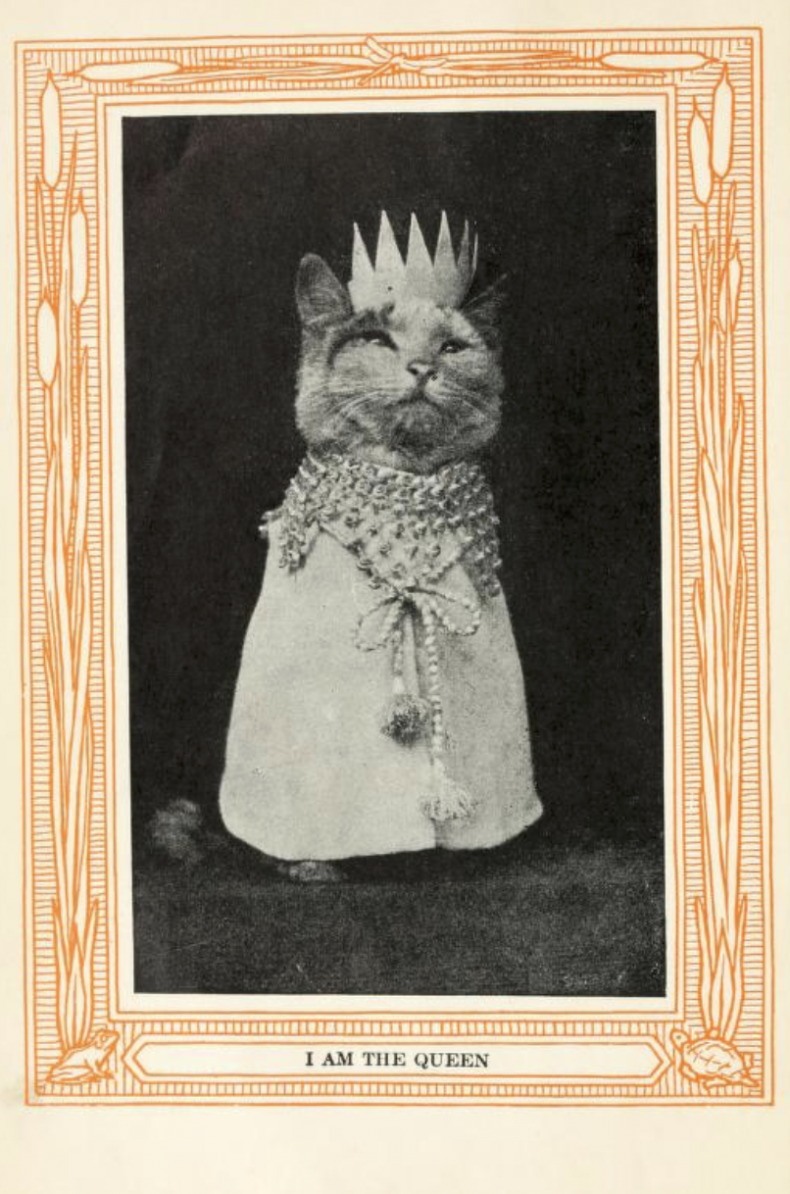 Grover's books served as introductory primers for young children just starting to read. Primers include basic words and sentences that are easily understood by young children.
Kittens and Cats includes over 600 vocabulary words paired with black and white portraits of adorable felines in costume. The book credits Rotograph Company, a popular publisher of postcards until 1911, for the cat portraits.
Many long-time fans believe Harry Whittier Frees, a famous cat photographer, was responsible for the black and white photos. Frees' work typically featured anthropomorphized cats and kittens dressed up and performing mundane tasks. His photos oftentimes featured captions underneath the black and white photos.