CEO of World's Largest Biotech Company Says Some Coronavirus Antibody Tests Are 'A Disaster'
The chief executive officer of the world's largest biotech company said Wednesday that some coronavirus antibody tests are "disaster."
"It's a disaster. These tests are not worth anything, or have very little use. Some of these companies, I tell you, this is ethically very questionable to get out with this stuff," Severin Schwan, the CEO for Roche Holding AG, the world's largest biotech company, told reporters during a conference call Wednesday, according to a report by Reuters.
"Every kind of amateur could produce an antibody test. The two of us could do it overnight in the garage. That's not the problem. The question is, does it really work? And for that, you have to do testing and validation," Schwan said.
Antibody tests are being relied on by scientists the world over to find out who in the population has already been exposed to the novel coronavirus. The antibodies in their blood are believed to give people some immunity in the midst of the COVID-19 pandemic. The information would be a great help to governments hoping to open up their economies in a safe way.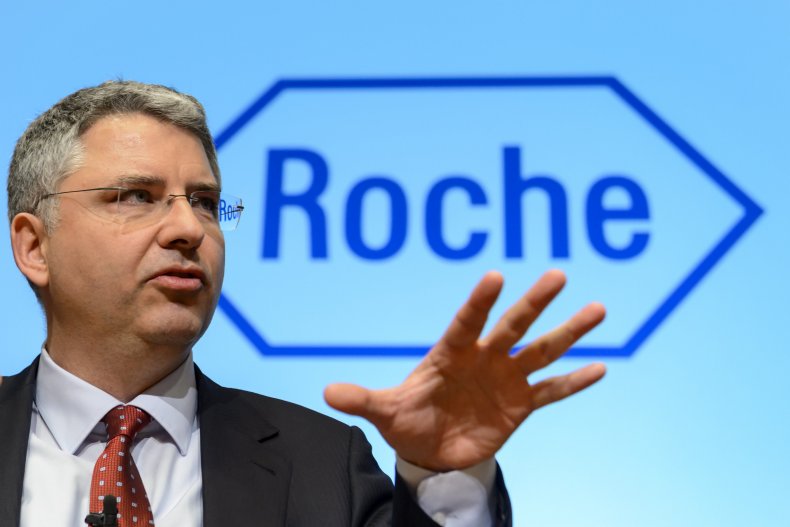 A faulty test could give the false impression that someone has developed immunity. Schwann said there were 100 faulty tests they studied, but did not specify which companies were selling them, but did say they were not developed by "established testing companies," according to Reuters.
The Roche test would rely on a doctor or nurse drawing blood from a person, not merely a finger-prick test as some other tests require. Reuters reports that Schwan "promised" that his company's test would be reliable because Roche "had successfully found the antibody produced by the body after exposure to the novel virus." Their antibody test is set to launch in May.
Dr. Stephen Hahn, the commissioner of the Food and Drug Administration, said Tuesday that the FDA "expects manufacturers and test developers to validate their antibody tests" under the revised FDA policy that will allow these developers to self-validate. Manufacturers are to clearly label their products appropriately that indicates the validation process their products have gone through, as well as notify the FDA that validation had been performed on the product.
"[The FDA will] go after anyone who is off saying that the test has been authorized or has been approved by the FDA, but actually hasn't," Hahn said. "We've authorized four applications for antibody tests and 140 test developers are pursuing applications for us as we speak, so it's not okay for someone to say that has been authorized or approved by the FDA when it hasn't."