How the Rich Get Rich: These Tech CEOs Are Making Bank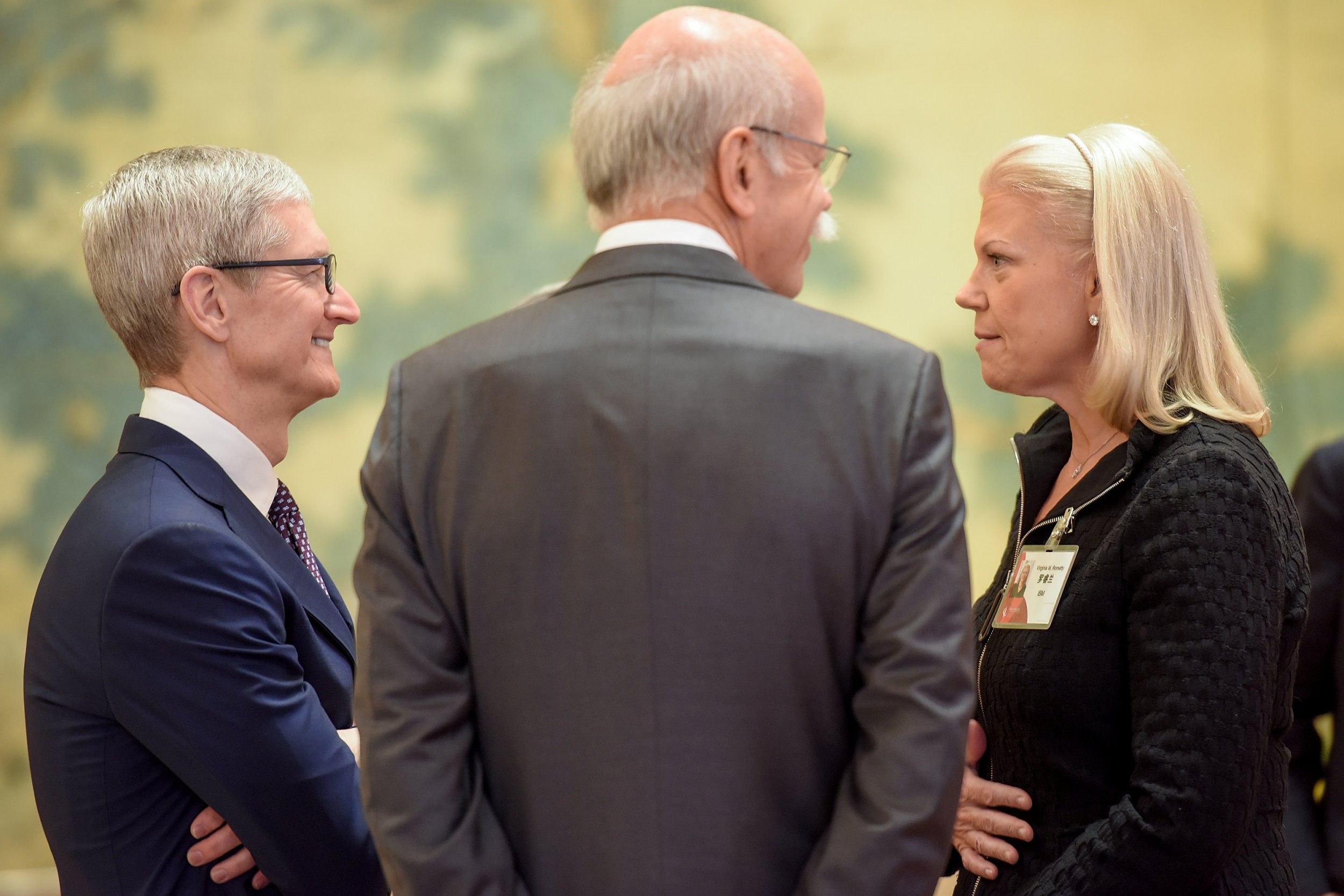 Chief executives from the country's major technology companies dominated the list of the highest-paid CEOs of 2016, while one woman and one former Goldman Sachs' mainstay proved to be the outliers, according to Bloomberg's new Pay Index released Wednesday.
Jet.com co-founder Marc Lore led the ranking with more than $236.8 million in compensation last year, which largely came from completing its Wal-Mart's $3 billion acquisition of the e-commerce startup in September.
Apple's Tim Cook was next up at No. 2 with $150 million, standing as the highest-ranked tech titan, ahead of Google's Sundar Pichai ($106.5 million) at No. 4 and Tesla's Elon Musk at No. 5 with $99.7 million. Pichai actually saw his compensation dip substantially compared to 2015, when he sat at No. 3 with $151.9 million – mostly from stock he received prior to taking over in August 2015.
IBM's Virginia M. Rometty, the sole woman in the top 10, was sixth with $96.7 million as the decades-old tech scion gobbled up 15 companies and saw a 33 percent increase in revenues from its cloud service, reaching $8.6 billion compared to $5.3 billion at the close of 2015.
Meanwhile, John S. Weinberg, who was previously co-vice chairman at Goldman before leaving in 2015, sits at No. 3 with $123.9 million. He signed up with investment banking advisory firm Evercore Partners and essentially all of his earnings from last year came from signing-on with Evercore, according to Bloomberg.
Here's the top 10 compiled by Bloomberg.
Highest Paid U.S. CEOs of 2016
1.Marc Lore, Wal-Mart Stores $236.8 million
2.Tim Cook, Apple, $150 million
3.John S. Weinberg, Evercore Partners $123.9 million
4.Sundar Pichai, Alphabet Inc. $106.5 million
5.Elon Musk, Tesla $99.7 million
6.Virginia M. Rometty, IBM $96.7 million
7.Mitch Garber, Caesars Acquisition $91.1 million
8.Philippe P. Dauman, Viacom $87.8 million
9.Leslie Moonves, CBS Corp. $83.6 million
10.Mario J. Gabelli, Gamco Investors $75.9 million