Is Cersei Lannister Really Dead? Some 'Game of Thrones' Fans Think She'll Rise From King's Landing Rubble in Final Episode
Cersei Lannister and her brother-lover Jamie Lannister had a fairytale death at the end of Episode 5 of Game of Thrones on Sunday. The incestuous pair seemingly died together as King's Landing crumbled on top of them after Daenerys Targaryen burnt the city to the ground. Some viewers think Cersei may not be dead just yet, though.
After the buildings collapsed on Cersei and Jamie, most fans assumed the pair died together. Various memes and comments surfaced across social media, with many saying they'd wished for a better ending to the cruel ruler's life. However, some think Cersei may rise from the rubble in the series finale, which, for Game of Thrones, isn't an entirely wild theory.
The claims state Cersei didn't really die in the building collapse. Instead, she could have escaped King's Landing. What this would mean for her unborn child or Jamie is unclear. It seems unlikely Cersei's child could survive such physical trauma, but stranger things have happened on the show.
One element that has some fans certain Cersei isn't dead comes from past main character deaths. Multiple fans on Twitter brought up the death of Jorah, who died in Season 8, Episode 3 after defending Daenerys in the Battle of Winterfell. For Jorah, a devastating death scene showed his final breath, and his burial was even detailed at the start of Episode 4. For a character even larger in role, like Cersei, it seems there's a lack of Game of Thrones formula. Most character deaths prove the deceased are really gone in a moment of reflection. For Cersei and Jamie, that moment didn't exist.
Get your unlimited Newsweek trial >
Others noted the death doesn't follow Cersei's prophecy that she would die at the hands of the "little brother," when he choked the life from her. Many assumed this would be Jamie, but some also thought it could be Arya Stark, who could have killed the queen while wearing Jamie's face.
Get your unlimited Newsweek trial >
The episode also lent itself to criticism of contradicting storylines. Viewers watched as Arya escaped death through rubble collapsing and dragon fire, and some Twitter users claimed that if Arya could find a way to survive, it wouldn't be too far-fetched for Cersei to do so as well.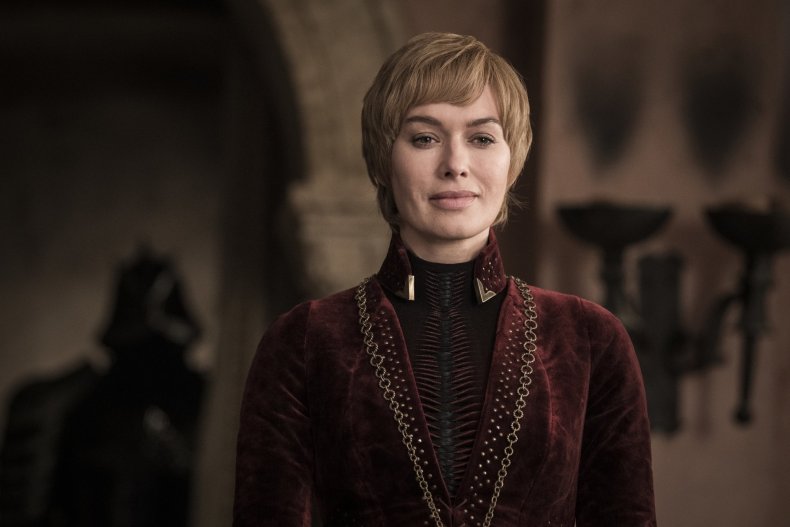 Is Cersei Lannister Really Dead? Some 'Game of Thrones' Fans Think She'll Rise From King's Landing Rubble in Final Episode | Culture