Cervical Cancer: Australia Set to Wipe Out Disease in 20 Years in World First
Australia is set to become the first country in the world to wipe out cervical cancer, according to new research.
The cancer, which kills hundreds of thousands of women worldwide each year—particularly in low- and middle-income countries—could be almost entirely eliminated in Australia in the next 20 years, researchers at the Cancer Council NSW wrote in a study published in the The Lancet Public Health journal.
If current trends continue, by 2022, instances of cervical cancer are expected to fall to less than six in 100,000, and to four in 100,000 by 2035.
The promising forecast is attributed to the successful rollout of national vaccine and screening programs, the authors said.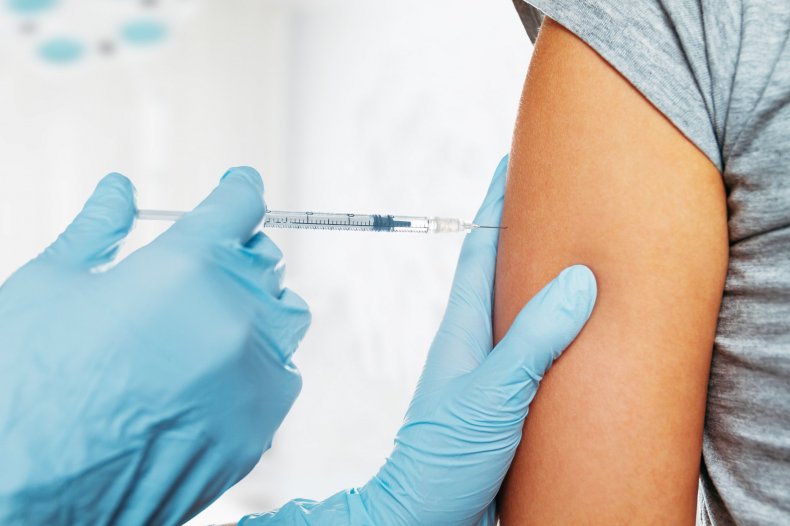 The human papillomavirus (HPV) is a major cause of cervical cancer, but most cases can be prevented with a vaccine.
In 1991, Australia introduced its national screening program, prompting a drop in cases by about 50 percent in women 25 years old and older. By 2007, Australia became the first country to roll out a publicly funded HPV vaccination program for girls between the ages of 12 and 13, followed by a catch-up program for girls and women 14 to 26 years old. This was extended to include boys and men in 2013.
Last year, Australia updated its screening program. It previously offered biannual examinations to detect precancerous and cancerous cells in the cervix (commonly known as a pap smear) for women 18 to 69 years old. This was changed to an HPV test every five years for women between 25 and 69, and a separate test for women between 70 and 74 years old.
Read more: Most common childhood cancer is likely caused by lack of exposure to infections, major study finds
As such, Australia has among the lowest mortality rates of cervical cancer in the world.
The study authors did not immediately respond to Newsweek's request for comment. Karen Canfell, a professor and director of research at Cancer Council NSW, said in a statement: "We've been leading the way in cervical cancer control for many years, and we'll be sharing our research and approaches with the rest of the world as part of a global push to eliminate this highly preventable cancer."
According to the latest figures from the World Health Organization, about 270,000 women died of cervical cancer in 2012, with 85 percent of deaths occurring in low- and middle-income countries where vaccine HPV programs and screening services were not as readily available as in higher income nations.
In May, the director general of the World Health Organization urged health professionals and policymakers to launch a coordinated effort and "globally to eliminate cervical cancer."
An estimated 930 cases of cervical cancer will be diagnosed this year in Australia, and the disease is expected to kill 258 of those patients, official figures show. In contrast, around 13,240 cases of cervical cancer are diagnosed in the U.S., killing about 4,170, according to the American Cancer Society.
Dr. Richard Edmondson, a professor of gynecological oncology at the University of Manchester, who was not involved in the research, told Newsweek the Australian findings were "important."
"Cervical cancer is decreasing throughout the developed world as a result of both the screening and vaccination programs. This study estimates when incidence will fall below two prespecified levels–importantly this is not the same as being truly eliminated."
Regarding the downfalls of the research, he said this forecasting study shared all the pitfalls of this type of study. "The key variable is that cervical screening may decrease or cease. In this situation, incidence levels will plateau off quickly."
Edmondson urged women to go for cervical smear screenings, regardless of whether they had been vaccinated.
Sophia Lowes, a spokeswoman for the charity Cancer Research U.K., told Newsweek: "Australia was one of the first countries to introduce a vaccination program over a decade ago. Vaccinated girls are approaching the age where cervical cancer risk increases. That's why we hope to see a decrease in new cervical cancer cases in the next few years, and this study was trying to predict how big this drop would be. While we still have to wait to see the real-life effects of the vaccine, all the evidence is pointing toward a big decrease in the incidence of cervical cancer."
This article has been updated to correct the spelling of Richard Edmondson.