Cervical Cancer Screening: HPV Test Could Replace Pap Smears for Many Women
Pap smears used to detect cervical cancer could become less common according to researchers who found testing for the virus which causes the disease could be just as effective for many women.
The U.S. Preventive Services Task Force (USPSTF), an independent body which makes evidence-based recommendations on preventing disease, advised women aged 21 to 29 years old to have a the pap test, or cervical cytology test, every three years. But in its updated guidance, it stated women aged between 30 to 65 years old can undergo a cervical cytology test every three years, a high-risk human papillomavirus test alone every five years, or a combination of the two every five years.
The USPSTF issued its recommendations based on a study published in the Journal of the American Medical Association.
This is the first time the USPSTF has recommended a method of cervical cancer screening that does not include the pap test for women age 30 to 65, Dr. Lee A. Learman lead author of the study and professor of obstetrics and gynecology at Schmidt College of Medicine, Florida Atlantic University, told Newsweek.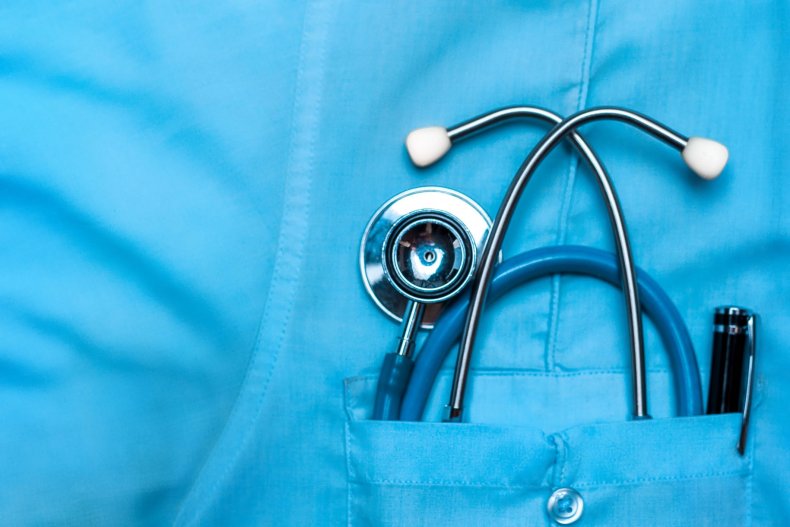 During a cervical screening, commonly known as a pap smear, a medical professional widens the vagina with a speculum and uses a tool to collect cells from the cervix and the surrounding area. These are packed off to a lab, and tested for precancerous cells and the human papilloma virus (HPV) which can cause cancer.
In the U.S., the procedure is currently recommended for all women aged between 21 to 65 years old, who are at greatest risk of developing cervical cancer, every three years, according to the Centers for Disease Control and Prevention.
HPV is passed on during sexual contact. As many as 79 million Americans are infected, making it the most common sexually transmitted infection in the U.S.. It causes 90 percent of cervical cancers, but thanks to screenings, the cancer is the easiest gynecological form of the disease to prevent.
The team behind the study at the University of California, Davis and Kaiser Permanente Northwest reviewed eight clinical trials and four cohort studies on cervical cancer screening to arrive at their findings.
They found testing for high-risk viral forms of HPV in the first round of screening detected more precancerous cell changes when compared with the pap smear, which picks up precancerous and cancerous cells.
Read more: Coconut oil is 'pure poison,' says Harvard Professor
Two decades ago, cervical cancer screening relied on pap testing starting as early as 18, Learman told Newsweek, but evidence has since emerged suggesting the average, healthy person can fight most HPV infections without the need for medical treatment.
"Knowing this has changed how aggressively we look for and treat cervical HPV infection, particularly in younger women," she said.
As a result, in 2012 the USPSTF recommended Pap tests every three years starting at age 21, and at age 30 the option of switching to high risk HPV and cervical cytology cotesting every 5 years.
"The USPSTF's 2018 recommendations go one step further by introducing the option of high risk HPV testing alone, without cytology cotesting every 5 years starting at age 30," said Learman.
However, she underscored the new advice could risk "creating an impression of three screening options, when for many women there may only be one or two.
"The relative costs and feasibility of implementing hrHPV testing will likely influence whether patients have access to the full range of USPSTF recommendations," she said.
Dr. Chris Zahn, vice president of practice activities at the American Congress of Obstetricians and Gynecologists who was not involved in the study, highlighted the importance of the pap smear.
He told Newsweek: "It's important to note that over the past 30 years the incidence of cervical cancer in the U.S. has decreased significantly due to widespread screening. Due to prevention and early detection of cervical cancer the number of women dying from the disease has dramatically decreased." At this time, the ACOG continues to back currently accepted recommendations on pap spears.
"ACOG will review the new data presented by the USPSTF's systematic review and other recently published data on primary HPV testing. Any new guidance will be published in Obstetrics & Gynecology," he said.
Cervical Cancer Screening: HPV Test Could Replace Pap Smears for Many Women | Health