CES High Note: A Nerd's Nerd Who Tickles the Ears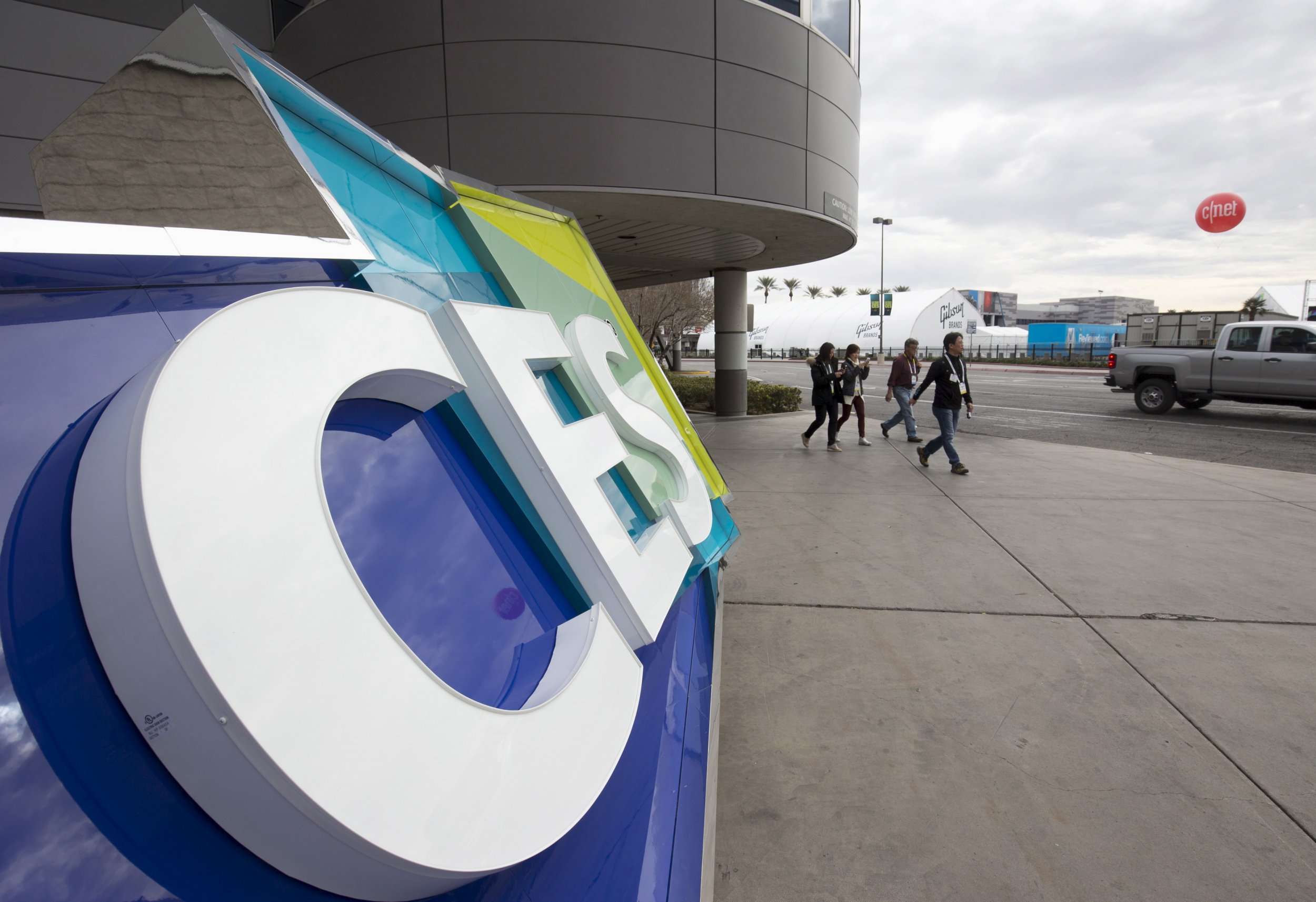 Far from the teeming multitudes at the Las Vegas Convention Center, where the Panasonics and Qualcomms of the world battle for digital shelf-space, hundreds of smaller companies in rented hotel suites are busy treating a finer breed of consumer to their artisanal wares. The Venetian Hotel is where the higher end audio/video firms that can't afford space on CES's main floor congregate. This is where true geekdom reigns—where overgrown hi-fi fanatics hype expensive goods to a diminishing subset of cognoscenti.
My evil twin wonders how they all took the shocking news from Amazon that its top-selling home audio product this past holiday season was a 50-buck Jensen turntable with speakers. That's right, turntable as in vinyl, as in tone-arm, as in needle. Last year, record sales worldwide totaled around eight million units, up 49% from the previous 12 months.
I know this phenomenon first-hand, as my 28-year-old daughter has appropriated many of my unwarped albums from the garage and set them next to her collection of cheesy VHS movies. For many younger people nowadays, listening to records is like watching a 70mm, Cinemascope film in an old movie palace, the intended medium and venue for mega-spectacles like Ben-Hur and How the West Was Won. Similarly, listening to Chuck Berry through smartphone and earbuds is like seeing the Mona Lisa on a computer monitor instead of at the Louvre.
But I did run into one true believer at the Venetian intent on bridging the gap between the brave new world of bits and bytes, and the cobwebbed days of audio yore: Dan Laufman of Emotiva, a Tennessee-based audio hardware manufacturer whose passion for music possibly exceeds his devotion to circuit boards and capacitors. He was the kind of teenager who assembled Heathkit oscilloscopes and pre-amps in his San Fernando Valley garage, eventually turning his youthful passion into a profession. A nerd's nerd, if you will.
Laufman and his CFO wife Cathy (whom he wryly calls the brains of the operation) run a company that has gained a secure foothold among audio purists with modest bankrolls. He's not after the Wall Street bunko artists who spend $20K on a night on the town, the same price one could pay for a premium pre-amp or turntable, if so inclined. Dan Laufman knows a $10K watch doesn't tell time any better than a cheap Bulova, so instead of pricing his gear out of reach of the average consumer, he "designs for cost without compromising quality."
But here's the real breaking news in this era of outsourcing: Emotiva has returned much of its manufacturing to these very shores, specifically to a three-building campus in Franklin, Tennessee, where Laufman & Co. has figured out a way to keep down production costs while maintaining tighter control over the supply chain and quality. He has nothing but love for his Chinese counterparts, with whom he's done business for the last 20 years, but is far happier not having to travel to Guangzhou every three weeks.
Business is good for Emotiva, done mostly via the web (where his direct-to-consumer marketing was a prototype in high-end audio) but also expanding into select retail outlets, where consumers can pick up a power amp for as little as $149, a pair of bookshelf speakers for $159 and a $139 "Little Ego" DAC (digital to analog converter) that will connect to your computer via USB and turn its tinny audio signal into a robust, room-filling rattle and thrum.
As if his prices aren't enough of a throwback, Dan and Cathy host an annual "Emofest" at the Nashville-area Emotiva headquarters, where loyal customers are treated to a free 48 hours of live music, local comestibles and product giveaways. I've heard of free enterprise and free radicals, but I rarely hear of any capitalist in his right mind giving away anything but free advice.
If I hadn't met Laufman, I'd find it harder to believe that a grizzled big-businessman connects so strongly with his clientele, but this guy's eyes shine brightest when he's playing a hi-res digital audio file of Mark Knopfler through his Emotiva rig. To some folks, music is just software, to others it's the stuff that dreams—and richer lives—are made of.