Student Pilot Lands Plane After Instructor Passes Out: 'This Is My First Lesson'
A student pilot in Australia had a baptism of fire during his first flying lesson, forced to land the light aircraft he was learning in because his instructor had passed out.
Max Sylvester, 29, was in the two-seat Cessna on Saturday when he had to make a distress call to air traffic operators at an airport in Perth, Western Australia. His instructor, Robert Mollard, was slumped over in his seat, unconscious.
"He's leaning over my shoulder, I'm trying to keep him up but he keeps falling down," Sylvester told the operator in an emergency call that has been made public.
He had two lessons previously but it was his first time in this Cessna and he had never landed an aircraft before.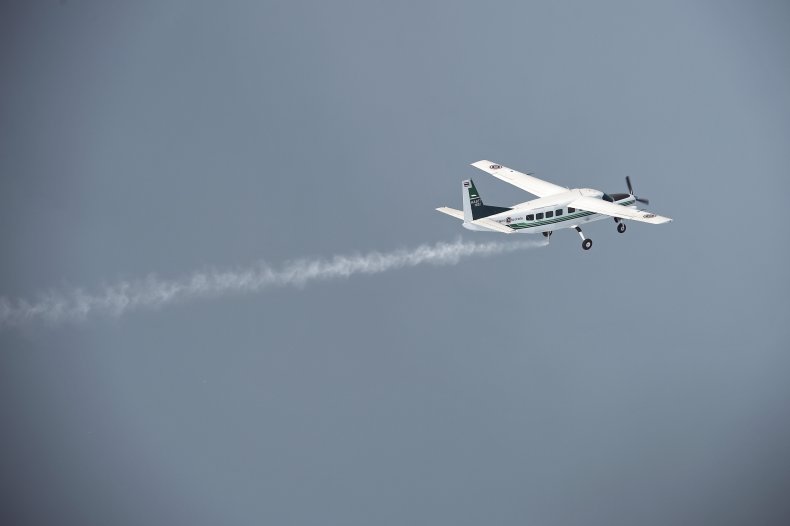 The operator asked Sylvester: "Do you know how to operate the aeroplane?" to which he replied: "This is my first lesson."
The air traffic operator kept the trainee calm as he talked him through the emergency landing. The plane circled the city's Jandakot Airport for nearly an hour, while his wife and three children waited nervously on the ground.
"You're doing a really great job. I know this is really stressful. But you're going to do an amazing job and we're going to help you get down to the ground," the controller said.
Sylvester, who received his first flying solo certificate after the experience, told Australia's ABC News: "I am just a student pilot doing what we've been trained to do. What kept me alive was my study. That definitely saved me. If I hadn't have studied, we wouldn't be here—it is at simple as that."
The instructor from the Air Australia International flying school was taken to hospital in a serious but stable condition.
Meanwhile, Chuck McElwee, the flight school's owner, was full of praise for the rookie pilot and air traffic controller. He said that there had been no incident like it during his 28 years in business.
"There was no damage at all to the plane. Matter of fact, it was a perfect landing," he said. "I'm telling you, you don't get that cooperation very often," he said, according to the BBC.
Last month, an off-duty captain stepped in to make an emergency landing of a plane bound for Madeira, Portugal, after the pilot fainted in the cockpit. The dramatic incident happened aboard a Jet2 Boeing 757 on its way from the English city of Manchester.
A passenger on the plane, Nicholas Banks, told MailOnline that there was an in-flight announcement that there had been an incident and a pilot came forward from the back of the plane.
"He offered up his services to the crew and went into the cabin. He didn't come out until he helped the pilot off the plane when we landed. The original pilot was wheeled off in wheelchair with an oxygen mask but we couldn't really see," Banks told the publication. The plane had diverted to the northern Portuguese city of Porto.