C'est Fini, L'Amour: Paris to Cut 'Love Locks'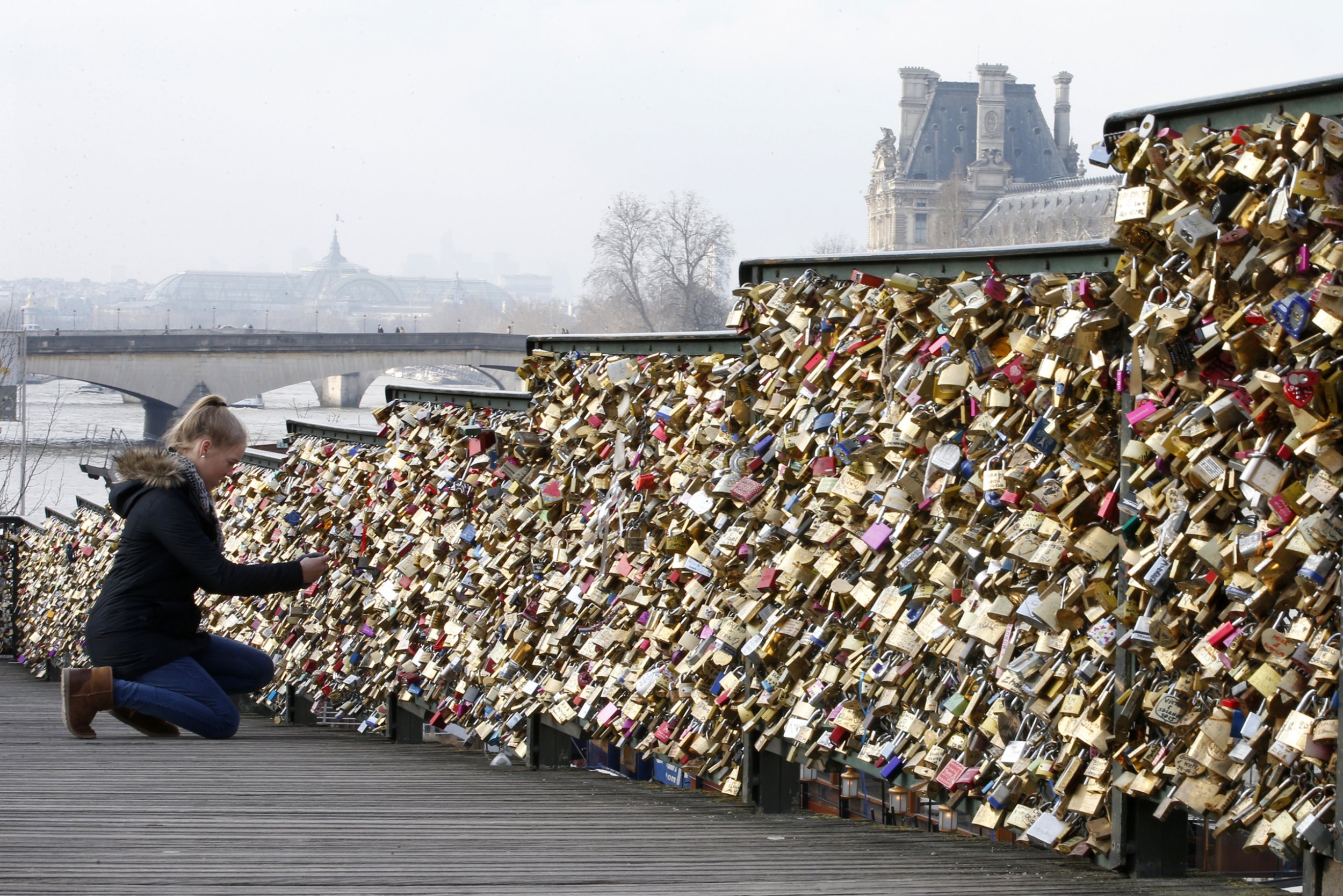 Paris is for lovers, and lovers in the French capital often symbolically commemorate their romance by bolting a "love lock" to the city's Pont des Arts Bridge, and then tossing the key in the water. But nearly a million couples are about to have their love locks broken: BBC reports that starting on Monday, officials will be removing all love locks from the bridge over the River Seine, citing safety concerns.
"This phenomenon generates two problems: a lasting degradation of the heritage of Paris and also a risk to the safety of visitors, Parisians and tourists," Paris's city hall said in a statement on Saturday, justifying how they're killing the locks, really, for the love of their citizens and tourists.
Last year, a five-foot section of the bridge collapsed under the sheer weight of love—roughly 45 tons—leading officials to make the decision to cut the locks off, according to The Los Angeles Times. The city will place glass panes on the bridge's metal railings, intended to halt potential rogue lovers from attempting to place love locks on the Pont des Arts once more.
Couples who chose to place their love locks on the Pont de l'Archeveche, a stone's throw from the Notre Dame Cathedral, aren't any luckier: Those locks are going, too.
But don't fret, lovers. Paris still brims with lovely arrondissements, sidewalk cafes and quaint sights perfect for forging gushy new memories with a significant other. And as the saying goes, it's better to have loved and locked than to never have loved at all.
C'est Fini, L'Amour: Paris to Cut 'Love Locks' | Culture