Chad and Neighboring States Prepare to Take On Boko Haram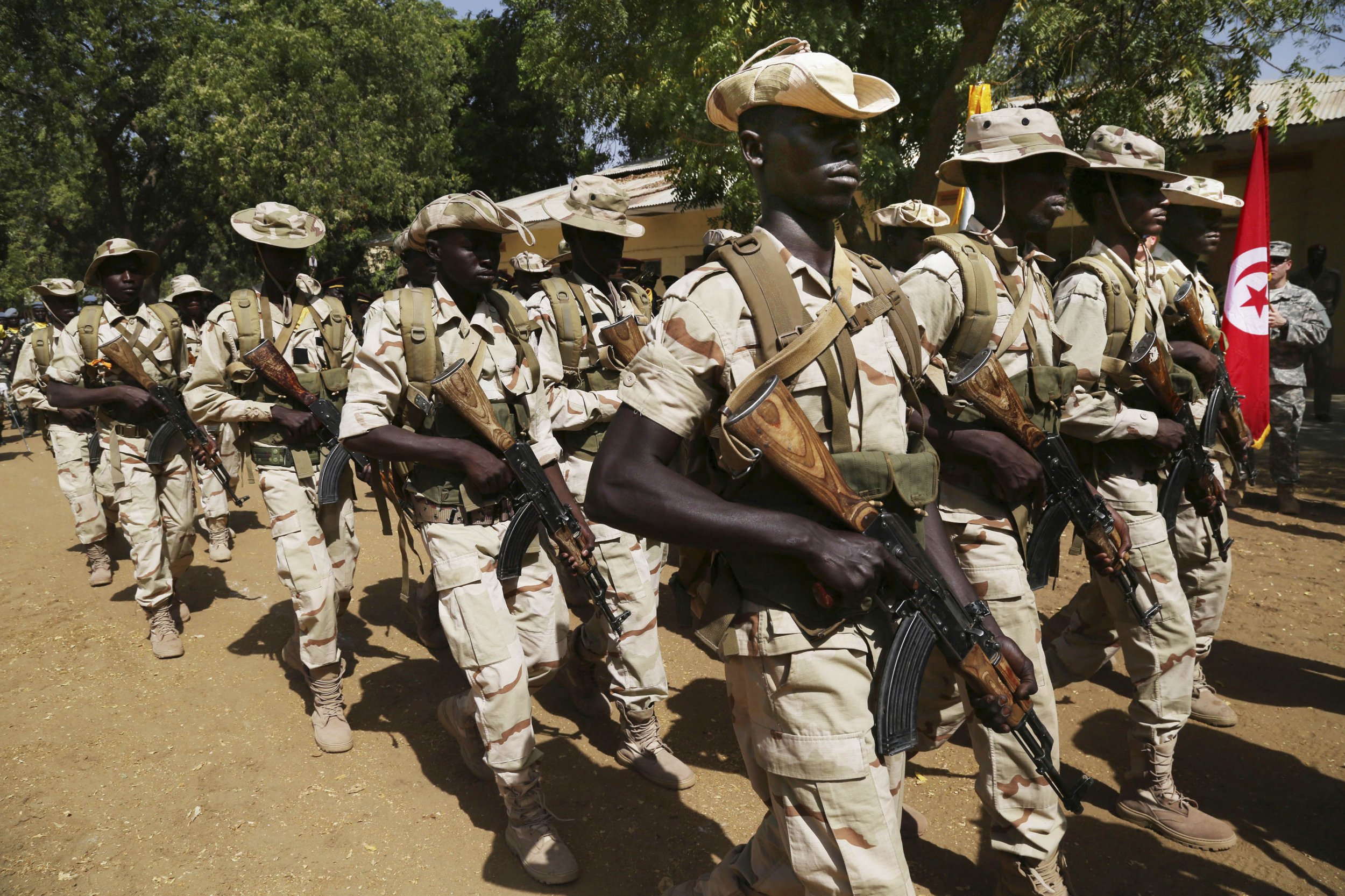 N'DJAMENA (Reuters) - Chad launched a U.S.-backed counter-terrorism exercise on Monday with 1,300 soldiers from 28 African and Western countries, billing it as a warm-up for an offensive against Nigeria's Islamist insurgent group Boko Haram.
The "Flintlock" manoeuvres unfolded as Chad and four neighbouring states prepare a task force to take on Boko Haram, the biggest security threat to Africa's top oil producer Nigeria and an increasing concern to countries bordering it.
The Sunni jihadist group killed an estimated 10,000 people last year in its drive to create an Islamic emirate in northern Nigeria.
Boko Haram has escalated cross-border attacks in recent weeks in the Lake Chad area, where Nigeria, Chad, Cameroon and Niger meet. On Monday, it attacked a Cameroon military camp.
The annual exercises, which began in 2005, aim to improve cross-border military cooperation in the Sahel, a region prey to al Qaeda-linked and home-grown Islamists, separatist insurgents and criminal gangs.
"This exercise to a large extent can be considered a warm-up to enable our special forces to learn techniques in the fight against terrorism," Chadian Brigadier General Zakaria Ngobongue, director of the exercise, said in a speech at a ceremony launching it.
More than 250 U.S. troops will take part in the exercise that includes intelligence-sharing, training for patrols, desert survival techniques, airborne operations and small-unit tactics, a U.S. military spokesman said.
To improve communications among regional armies, he said, the U.S. military will leave communications equipment behind after the exercises end on March 9.
Weak armies, poor communications and regional rivalries have hurt efforts to improve cooperation in the Sahel. The 2012 occupation of Mali's north by separatist and Islamist forces underscored the region's fragility.
Chad's battle-hardened military played a major role in a French-led offensive to liberate northern Mali in 2013, but Islamist militants still carry out attacks against a U.N. peacekeeping mission in the region.
"What we want is to learn to work together more effectively in fighting terrorism," said Burkina Faso General Gilbert Diendere. "With Boko Haram, we have found that a single state cannot do it."
Diendere said African nations needed greater access to U.S. hi-tech, such as drones. "They have the technological means and we have the human ones because we are on the ground. We need both of those to win this war."
Nations taking part in Flintlock include Algeria, Burkina Faso, Cameroon, Chad, Mali, Mauritania, Niger, Nigeria, Senegal and Tunisia.
Chad and Neighboring States Prepare to Take On Boko Haram | World