Chad Bans Burqas After 'Boko Haram' Suicide Bombings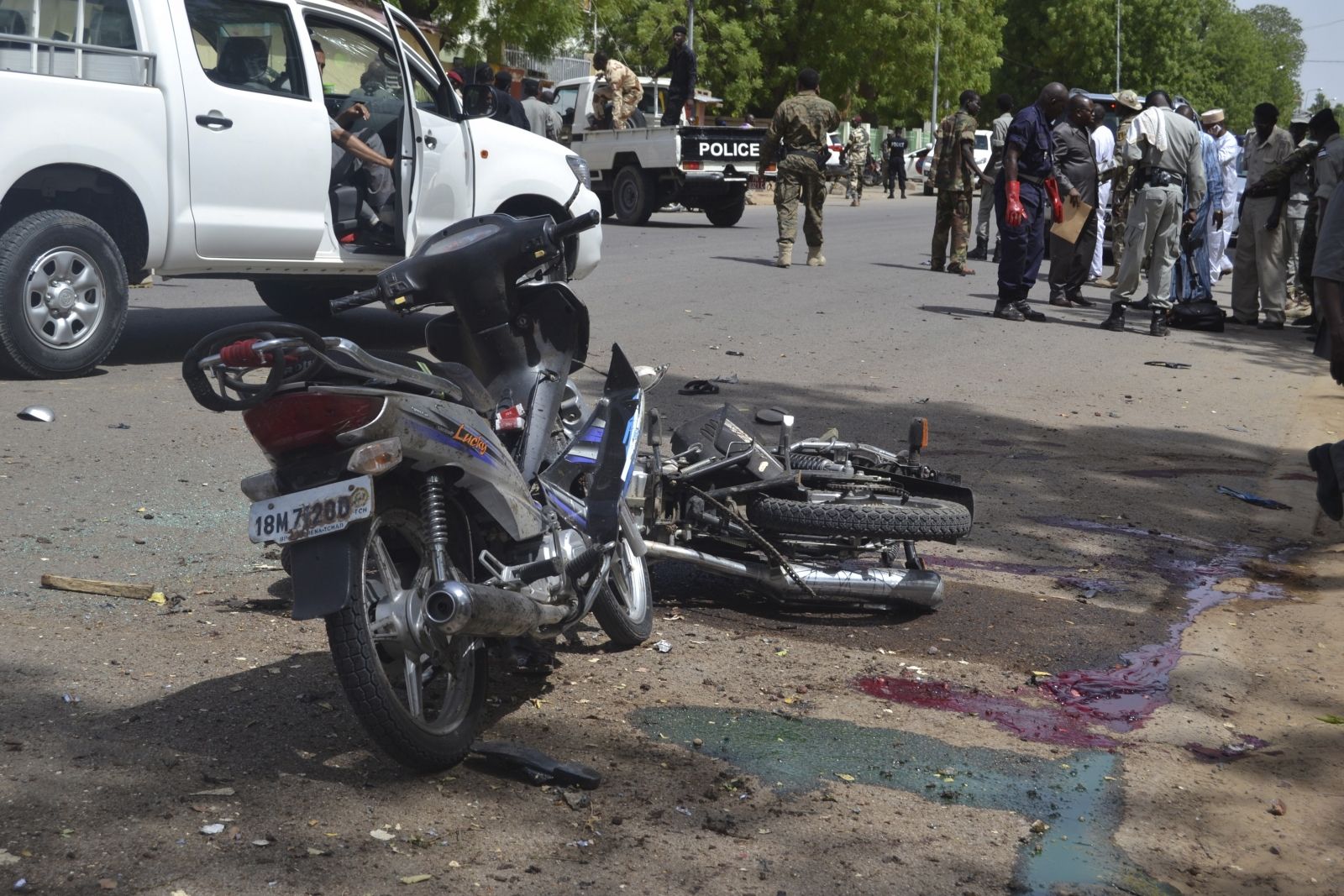 Chad has banned the wearing of full-face veils and burqas after twin suicide bombings in the country's capital killed 34 on Monday. The government has ordered its security forces to seize and destroy all burqas being sold.
In an effort to thwart future terror attacks and prevent terrorists from concealing explosives under their burqas, Chad's Prime Minister, Kalzeube Pahimi Deubet, said the ban on the veils, ordered by the country's crisis committee on Tuesday, would be applied in both private and public spaces, such as schools, markets and hospitals, the BBC reports.
Those found wearing them, he said, would be "arrested, tried and sentenced in summary proceedings."
Speaking to religious leaders the day before the Muslim festival of Ramadan, Deubet added that the selling of the veil had also been banned and that his security forces had been ordered to "go into the markets and to seize all the burqas on sale and burn them."
34 people were killed in the country on Monday when two female suicide bombers riding on motorcycles blew themselves up outside the police headquarters and police academy in the capital city of N'Djamena. In the aftermath of the attacks, the Chadian government blamed the attack on the terror group Boko Haram.
If the group is to blame, Monday's twin suicide bombings would mark the first attack by Boko Haram in the Chadian capital.
"Boko Haram chose the wrong target. These lawless and faithless terrorists will be flushed out and neutralised wherever they are," a government statement read.
The burqa, used to cover women's bodies in public in some Islamic traditions, is sometimes worn by Boko Haram militants in order to bypass security and conduct attacks in crowded public places in Nigeria.
Last week the governments of Chad, Niger, Benin, Cameroon, and Nigeria agreed to expand their military campaign against the group, setting up a new regional task force of 8,700 soldiers, police officers and civilians to fight Boko Haram in N'Djamena for the first time.
In recent years the group's leader Abubakar Shekau has threatened to target Nigeria's neighbouring countries including Chad, Niger and Cameroon, due to the three country's' ongoing military cooperation with Nigeria in the fight to eradicate Boko Haram in north-eastern Nigeria. Chadian troops crossed into Nigeria earlier this year to launch a ground assault against the terror group.
Under the new ban, religious turbans are also forbidden. Since the ban came into immediate affect on Tuesday, police in Chad said they had arrested five suspected Boko Haram militants linked with Monday's attack.