The Challenge of Achieving Equity in the Future of Work
Embracing development equity is critical to organizations that want to foster more collaborative, sustainable relationships with employees.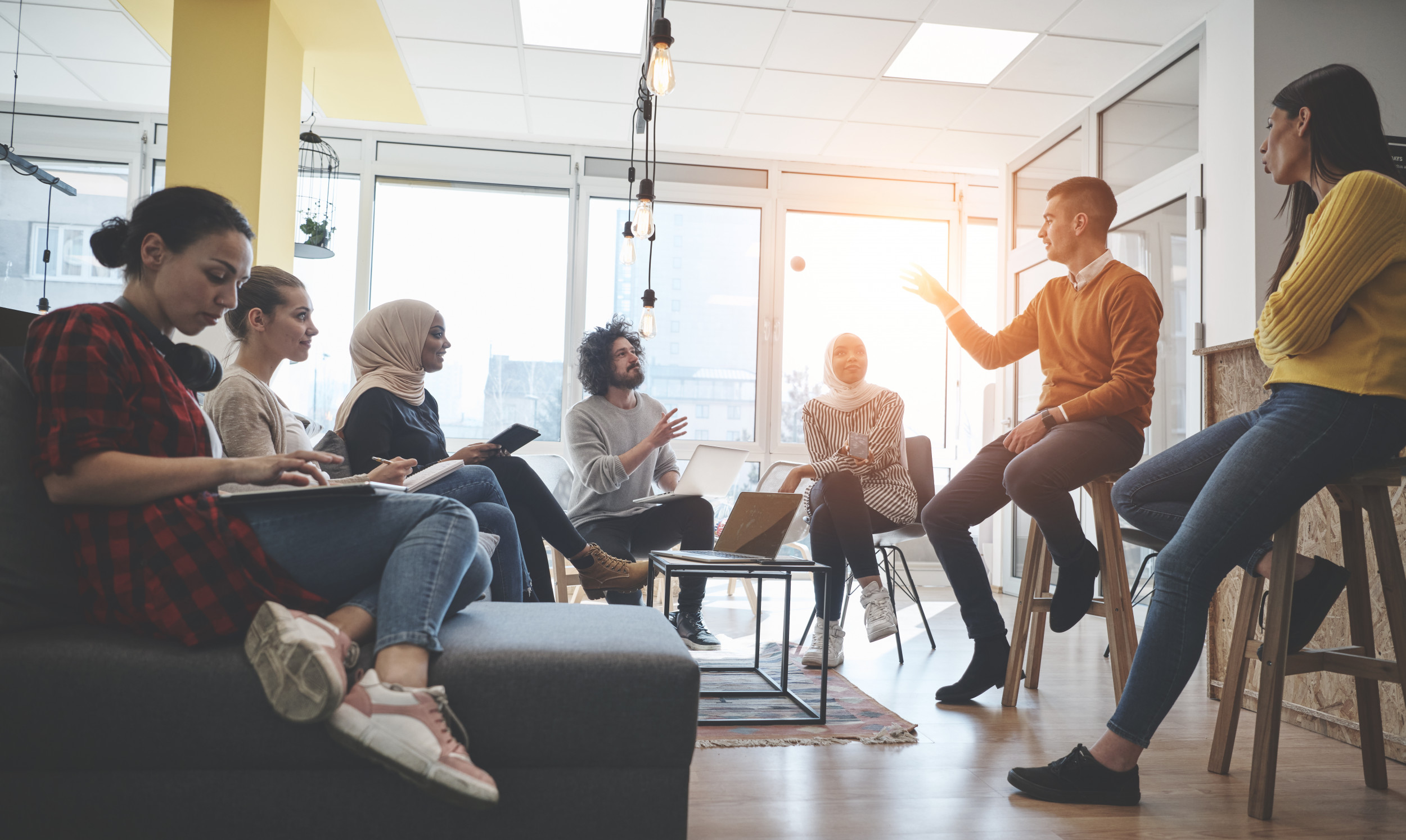 If you read the title of this article and thought about "equity" in terms of either pay or DEI initiatives, you're right. Yet there's another type of equity with which you might not be as familiar. And it underpins most modern workplace efforts at achieving parity, playing a critical role in how much DEI progress an organization can truly make.
"Development equity," as I define it, means equitable access for underrepresented minorities and women to formalized, career-enhancing development opportunities. It's a concept I created to help organizations take the first steps toward succeeding in the "future of work." As much as that concept has been discussed recently, at its core, the "future of work" is less about where people work and more about how they work. Specifically, how they're perceived, valued and rewarded for their talent, skills and experience.
So, where does development equity fit in and why is it so important? There's a reckoning on the horizon for employers. It can be traced back to a simple idea: how much organizations are willing to invest to keep their talent happy and productive.
Development equity lays the groundwork for a smart and systematic approach to that investment so that organizations can provide what employees demand: more diverse points of view across teams and leadership and inclusive environments that fully support any individual on their journey through an organization. As much as we leap-frog ahead in innovations in many areas of our working lives, organizations often still lag in recognizing what matters most: our human potential.
Issues in Achieving Equity
Activism around the gender pay gap began in the 1800s, but not until legislation in the 1960s did people begin calling attention to the legacy that past discrimination had left behind. In 1980, the estimated gender pay gap was 36 cents. In 2020, it was 16 cents. Addressing those issues and making strides toward pay equity didn't happen simply because people became more aware. The gap improved in part because organizations began tracking and measuring their efforts.
When it comes to DEI efforts, specifically in the area of organizational leadership, the results are mixed. In 1980, the number of female CEOs of Fortune 500 companies was zero. In 2020, that number was 37 (7.4%). In 1980, the number of Black CEOs of Fortune 500 companies was also zero. Yet in 2020, that number had only increased to four (0.8%).
Now, in the aftermath of the events of 2020, organizations have a dilemma. How do they honor the commitments they made to improve the diversity of their employees and leaders when the talent they need is from underrepresented populations that were also disproportionately impacted by the pandemic? With a smaller talent pool and a shift in focus on workplace priorities, organizations must look less to talent acquisition and more to talent development.
How to Measure and Drive Change
Think honestly about the promotion and succession pipelines in the organizations where you've worked. Were they structured with transparent procedures and milestones, or was it more "advancement by association?" To help organizations define actionable, achievable goals, development equity centers around three crucial components:
1. Benchmarking allows organizations to examine multiple categories of identity and measure how equitably development opportunities are distributed across them.
2. Nomination and selection that shift from undefined, informal handshake networks to objective, formalized processes will help diverse employees gain equitable access to the best development opportunities.
3. Program structure that is defined and purposeful not only upskills high performers but provides them with purposeful opportunities for visibility within the organization.
Fortunately, there are organizations leading the way, as we're seeing through those partnering with us on a Development Equity Council that is creating a blueprint for others to follow. With a growing number of real-world results, development equity could be a powerful tool wielded across the corporate landscape to improve leadership diversity outcomes.
What's becoming clear is that organizations can no longer look at employees through a one-dimensional lens. The future of work is about realizing, nurturing and maximizing potential through trusted partnerships. Although it may require some operational adjustments, it's more about a shift in mindset.
Embracing development equity is critical to organizations that want to foster more collaborative, sustainable relationships with employees, particularly after the upheaval of the past year and lingering uncertainties. Providing support for the physical, emotional and professional well-being of all employees is how organizations will engender trust, develop leaders at all levels and set themselves up for success no matter what the workplace of tomorrow may bring.