Did 'The Challenge' Feature Its Most Brutal Elimination Yet With Think Tank on 'Final Reckoning'?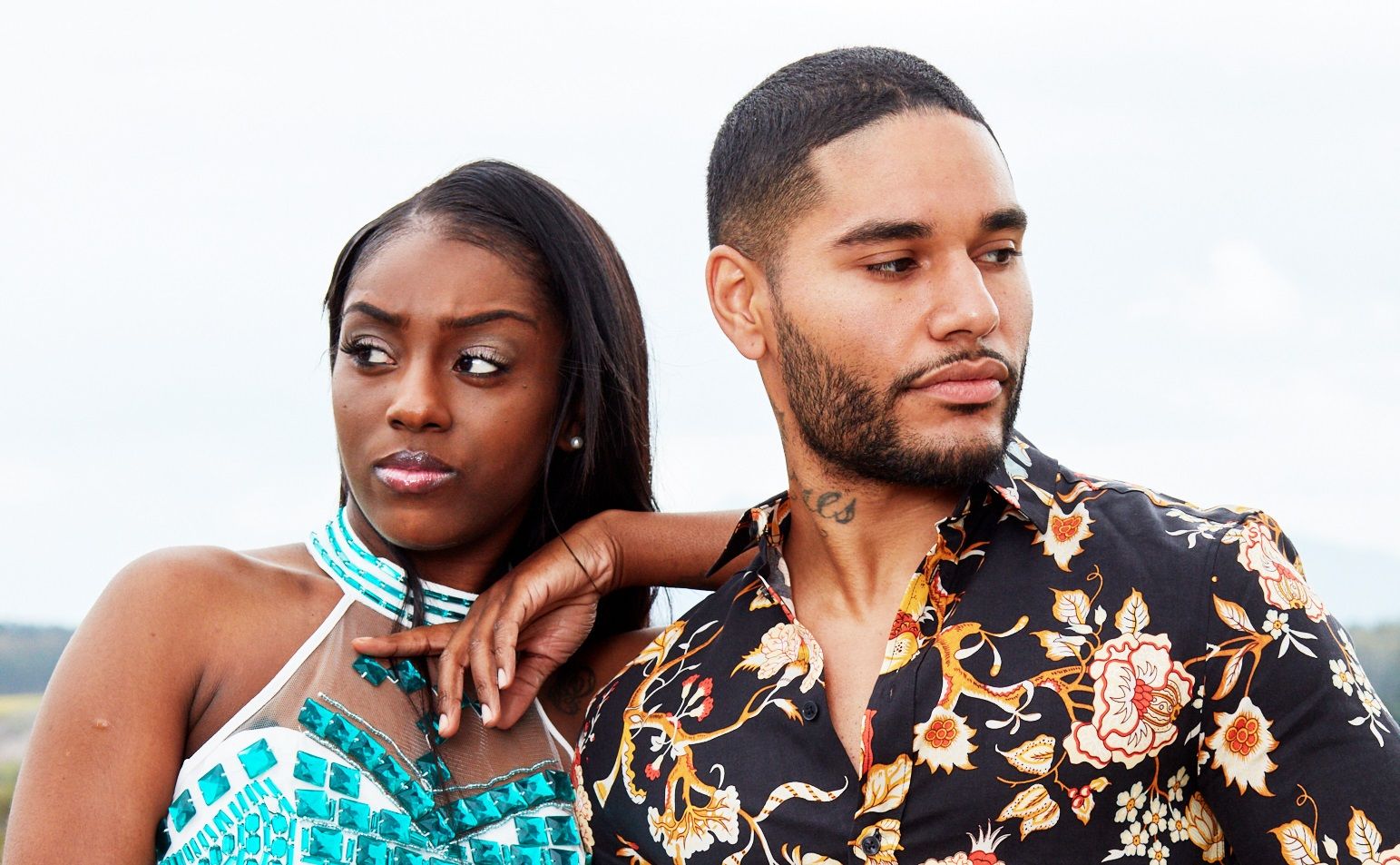 Elimination rounds are usually pretty difficult on The Challenge, but the one in Tuesday's episode of Final Reckoning was one of its most brutal ones yet. Da'Vonne Rogers and Jozea Flores faced off against Kam Williams and Kayleigh Morris in a competition so tough, host T.J. Lavin called it after more than 45 minutes.
Amanda Garcia and Zach Nichols, who won the latest challenge and had the power vote (so theirs counted twice), sent Da'Vonne and Jozea into Armageddon. Since they were the only ones to vote for them—there was a three-way tie of two votes—and were safe as the winners, Da'Vonne and Jozea chose their opponents from the other teams.
Da'Vonne wanted to face Shane Landrum (and his partner, Nelson Thomas) because they fought and he sabotaged their team during a challenge. Jozea surprised her by going "rogue" and naming Kam and Kayleigh. He thought they owed it to their friend, Natalie Negrotti, who lost against the two women in elimination, and he wanted to get rid of the shady people in their house. He hadn't liked Kam using her power to vote to protect teams and attempting to force his team to face Faith Stowers and Angela Babicz in elimination. The introduction of the mercenaries kept Da'Vonne and Jozea out of that round in Armageddon.
The two teams competed in "Think Tank." Da'Vonne and Kayleigh hung upside down over a tank of water, with a rope connecting their feet to their partners. Jozea and Kam climbed ladders to give the divers enough slack to reach the bottom of the tank to see a puzzle. They relayed information to their partners to replicate the pattern. The first team to complete it would win—but after 45 minutes, both divers were freezing cold and risking hypothermia. T.J. gave them only four more minutes and then whoever was closest to completing the puzzle would be declared the winner.
Kam and Kayleigh won. They only had three pieces of the puzzle wrong, while Da'Vonne and Jozea had six. Kam gave her partner her nickname, calling her "killer Kayleigh" after her performance. Kam earned that nickname after her performance during elimination rounds and making it to the final in her first season of The Challenge, Vendettas earlier this year.
Da'Vonne and Jozea were sent to the redemption house, but soon after they got there, the teams participated in the Double Cross. The team that pulled it would compete in the next round in Armageddon for a chance to get back in the main house. The other four teams went first, and none of them pulled it, leaving Da'Vonne and Jozea the winners. They'll decide which team they'll face in Armageddon, while the other three teams will be sent home in the next episode.
The Challenge: Final Reckoning airs Tuesdays at 9 p.m. ET on MTV.