'The Challenge: Final Reckoning' Trailer: T.J. Is the 'Dirtiest Player in the Game'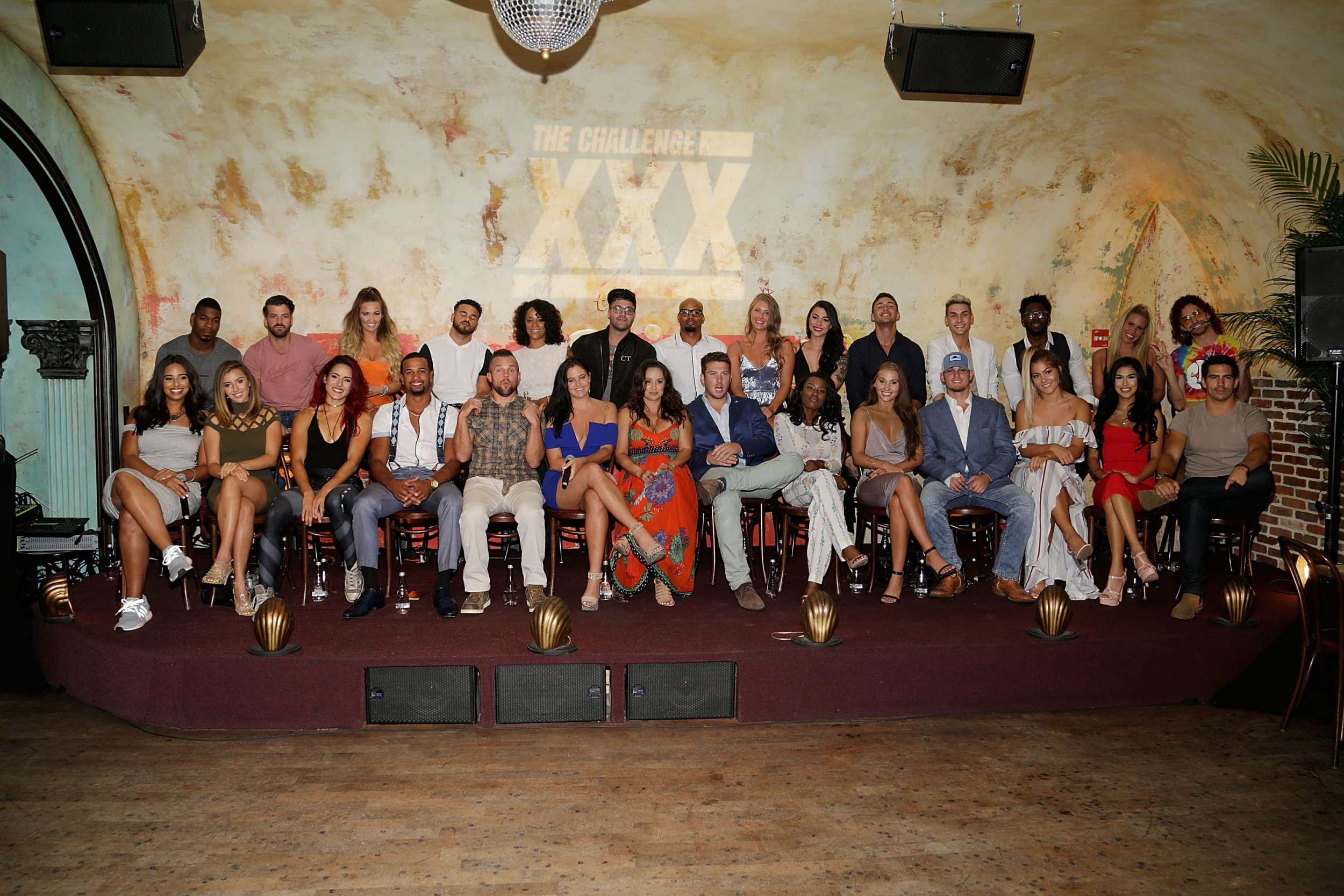 MTV is premiering the latest chapter in The Challenge, Final Reckoning, on July 10, and the network released a new trailer offering a look at some of the drama and rules of the game this season Monday.
"This season, if you've got the guts to vote somebody in, you better have the guts to take them out yourself," T.J. Lavin, the series' host, warned—and shocked—the players in the trailer. After all, as he later reminded them, he is "the dirtiest player in the game."
The double cross and mercenaries are both back, but there's a twist this time with the latter: if they win, they get to take a spot in the game.
On the show's official page, MTV called Final Reckoning the last chapter in the trilogy (which includes 2017's Dirty 30 and 2018's Vendettas) that forces the competitors to deal with the consequences of their actions. As seen in the trailer and the team's list, the contestants are stuck working with their rivals and in some cases, exes.
The teams are as follows: Brad and Kyle, Nelson and Shane, Marie and Cara Maria, Jemmye and Jenna, Kam and Melissa, Kailah and Kayleigh, Angela and Faith, C.T. and Veronica, Amanda and Zach, Britni and Chuck, Sylvia and Joss, Paulie and Natalie, Tori and Derrick, and Da'Vonne and Jozea.
The only one whose partner has not yet been revealed is Johnny Bananas. He's made quite a few vendettas over his years on The Challenge, most recently Tony. In Vendettas, Tony said Bananas' name and sent him into elimination.
MTV posted a video with a breakdown of each team's vendetta on Tuesday. Some involved events that occurred on the show, while others happened off or another show like Big Brother.
The network also asked the contestants if they'd double-cross their partners in a June 21 video on Instagram. Some would, while others wouldn't, at least at the time of the interview. That could change by the end of the season, especially with $1 million on the line.
While Cara Maria and Kyle may not be partners or vendettas (at least not yet), the stage is already set for some drama between the two of them, as revealed in a sneak peek MTV posted on Tuesday. In it, Kyle revealed that after the two hooked up in The Challenge: Vendettas (and he visited her in Boston), he went to Thailand for two and a half months and didn't speak to her again. Cara Maria said she didn't know what happened with them.