With "The Challenge," MTV Copes With On-Screen Life After Death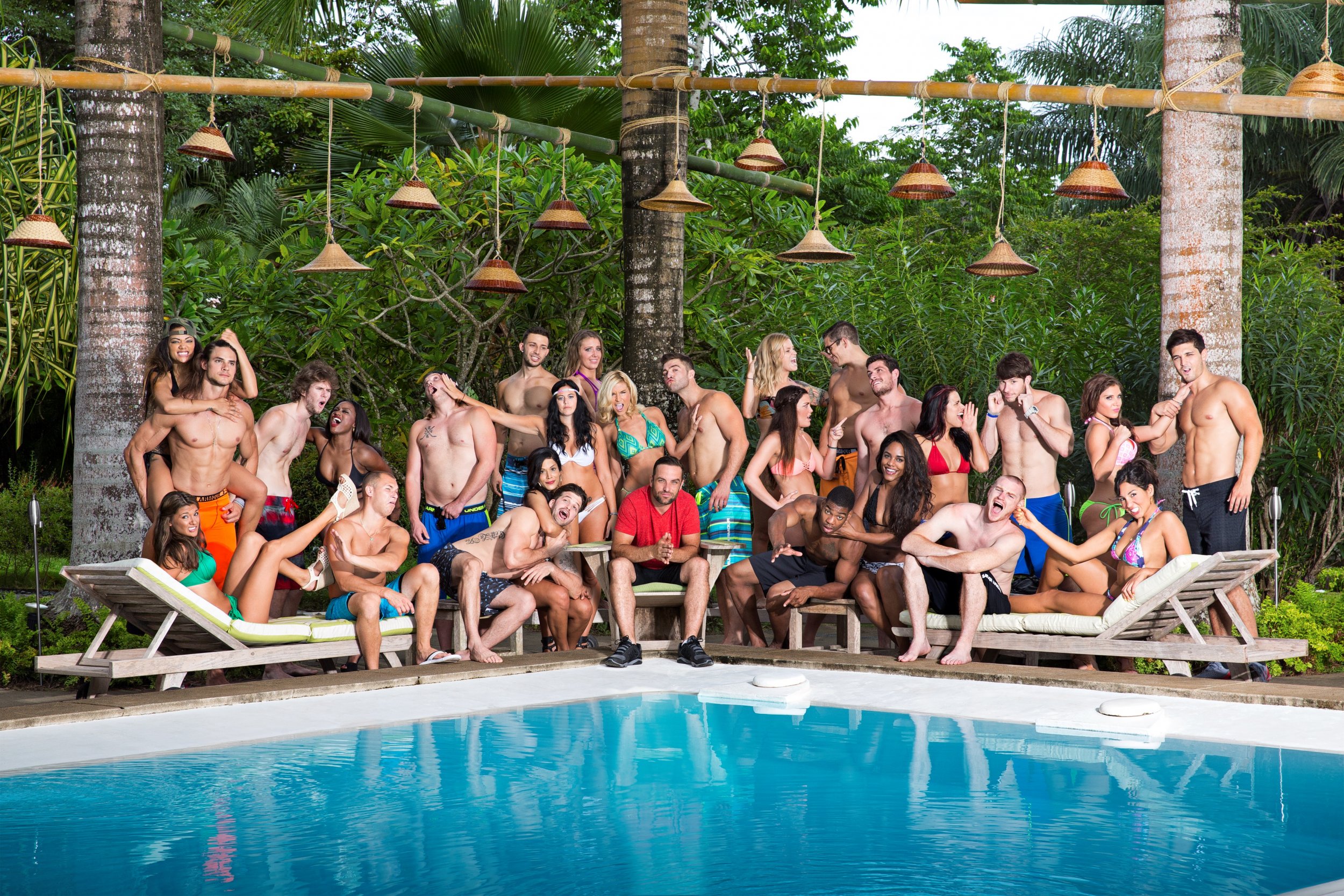 For viewers in the know, the season premiere of MTV's competition reality show The Challenge last Tuesday was tinged with sadness: Two cast members died after filming, one of cancer and one of causes not made public. It's not the first time the network has had to deal with losing reality stars that way, but industry experts say it's unheard of for producers to have to face two deaths before airing a single season of a show.
As the lines between public and private blur on television, producers of "unscripted" programming find themselves increasingly having to work around the off-screen lives of the people on screen. The death of a cast member between a show's filming and airing is perhaps the biggest obstacle, as it leaves networks struggling with moral and financial decisions. For The Challenge, producers faced twice as many hurdles.
"In the production world, if someone passes before a show is set to air, they will generally pull that show before it airs out of respect for the person and their family," says Elyse Neiman Seiter, who produced Made, True Life and other MTV programs, "unless the airing is going to inspire viewers."
"The tragic reality of death is part of the arc of the stories of characters whom viewers have grown to know," says Mark Andrejevic, author of Reality TV: The Work of Being Watched. "The calculation for producers is to navigate the line between what seems appropriate and what might be seen as exploitative."
Seiter and Andrejevic both point out that MTV pioneered navigating such dilemmas; the third season of The Real World, in 1994, depicted cast member Pedro Zamora's battle with AIDS. Zamora died five months after filming, and just hours after the season finale. That show's producer, Jonathan Murray, also produces The Challenge.
The Challenge, which had its premiere in 1998 as Road Rules: All Stars and is now in its 26th season, features cast members, mostly from previous MTV shows, competing for money. This season, called "Battle of the Exes 2," features 26 competitors. Diem Brown died November 14 at age 34; Ryan Knight, 29, died November 27.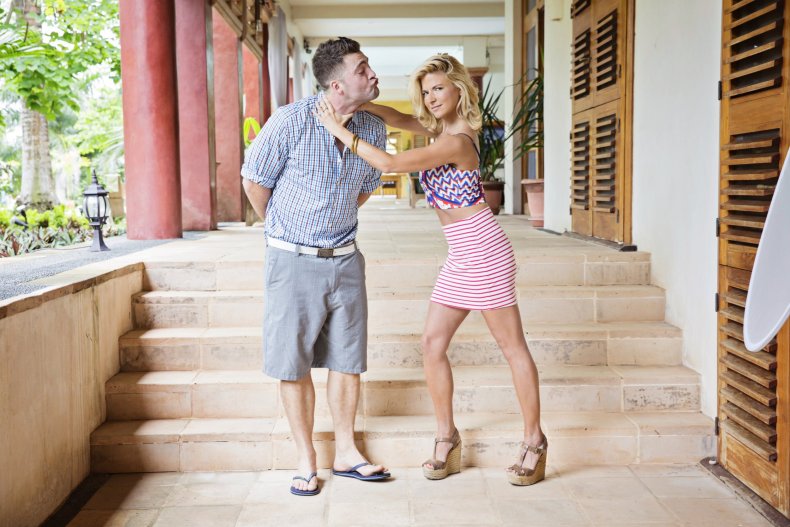 Brown and Knight had both previously been on The Challenge. Brown had long faced ovarian cancer, and aspects of that struggle were shown to TV viewers. Knight appeared first on MTV's The Real World: New Orleans. Us Weekly reported that he had been complaining of stomach pains and that friends found him dead "after a night of partying."
In recent years, MTV and its associated networks have had to choose between scrapping shows and airing them as tributes. In 2009, MTV delayed airing Gone Too Far after its host, Adam Goldstein, also known as DJ AM, died of an accidental cocaine and prescription drug overdose. The show featured Goldstein, a recovering addict, helping people who were struggling with addiction. MTV decided to air the show a week later than planned, two months after Goldstein's death. "I believed what happened to DJ AM affirmed the need for the show," Michael Hirschorn, who helped develop the show, tells Newsweek.
As former executive vice president, original programming and production at VH1, which like MTV is owned by Viacom, Hirschorn oversaw Celebrity Rehab with Dr. Drew, which has had at least five cast members die after their seasons aired. With some of his shows that depict struggle, Hirschorn says production members have checked in on cast members after filming. "The entertainment business in general does not put a premium on ethics and good behavior," he says, "but I think one of the main jobs we have as producers it to look out for and protect our cast members."
Also in 2009, VH1 canceled two shows following the suicide of a cast member after his ex-wife's body was found mutilated. (Police suspected the cast member killed her. After his death, the district attorney's office said it would close its investigation.) The network scrapped that season for one of those shows, a competition like The Challenge, but later continued the series.
In 2013, MTV promptly canceled Buckwild, then in production on its second season, after one of its stars died of accidental carbon monoxide poisoning. "How can the show go on with this specter of a tragedy hanging over it?" an MTV executive said at the time. The show's executive producer reportedly disagreed with the network's decision and said he would try to continue the series independently. Producers also paid for the star's funeral.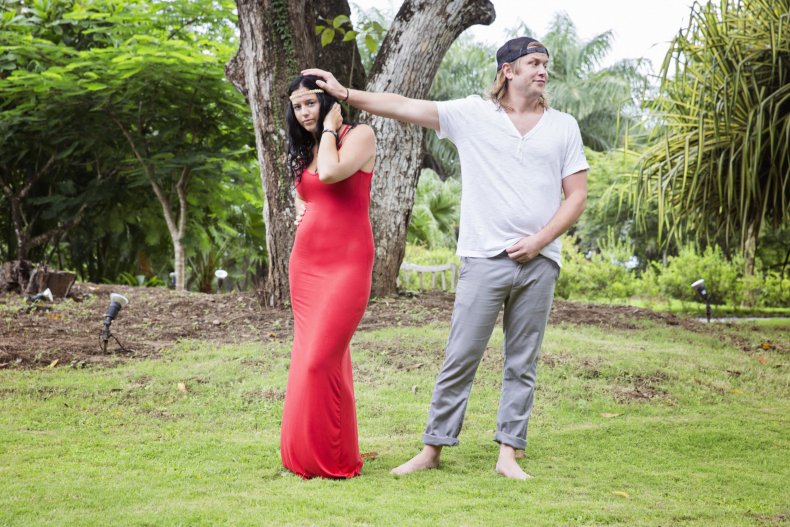 MTV released statements following the deaths of Brown and Knight in November, and in December the network announced it would dedicate this season of The Challenge to them. The network also aired a special, "We
Through an MTV spokesperson, Producer Jonathan Murray declined to comment on the decision to air the season following the deaths, but the spokesperson tells Newsweek, "It's a tragic loss for us and something that doesn't come lightly to us, and we want to be respectful." The spokesperson added that some sort of tribute to Knight will air following an upcoming episode.
When answering questions on Reddit last week, Murray wrote, "We were still editing when they passed away. I know it influenced how we edited the shows." When asked whether he considered not airing the season, Murray responded: "Never a consideration. All the cast and people who make the series believe that Diem and Knight would have wanted us to air the shows. We worked hard to make sure these final show do them justice."
Jeff Dawson, a former MTV reality show editor, says editing a cast member out of the narrative is a possibility. "Because the edges can be a little rough, you do have a little more wiggle room or flexibility when it comes to shifting the focus," he says.
Dawson added that while fictional TV shows and movies also must deal with the deaths of cast members (Philip Seymour Hoffman had several projects in the works when he died last year, for example), scrapping a reality project is more often a possibility because of the lower cost of creating the program.
Elyse Neiman Seiter adds that canceling a show is sometimes an ethical necessity. "For a network to choose to pull a show off the air or to withhold it from airing if it's already been completely shot, cut, and delivered is absolutely a financial loss," she says. "But they have to weigh that loss against morals and doing the right thing."