Tobacco Firms Fail to Stop U.K. Plain Packaging Law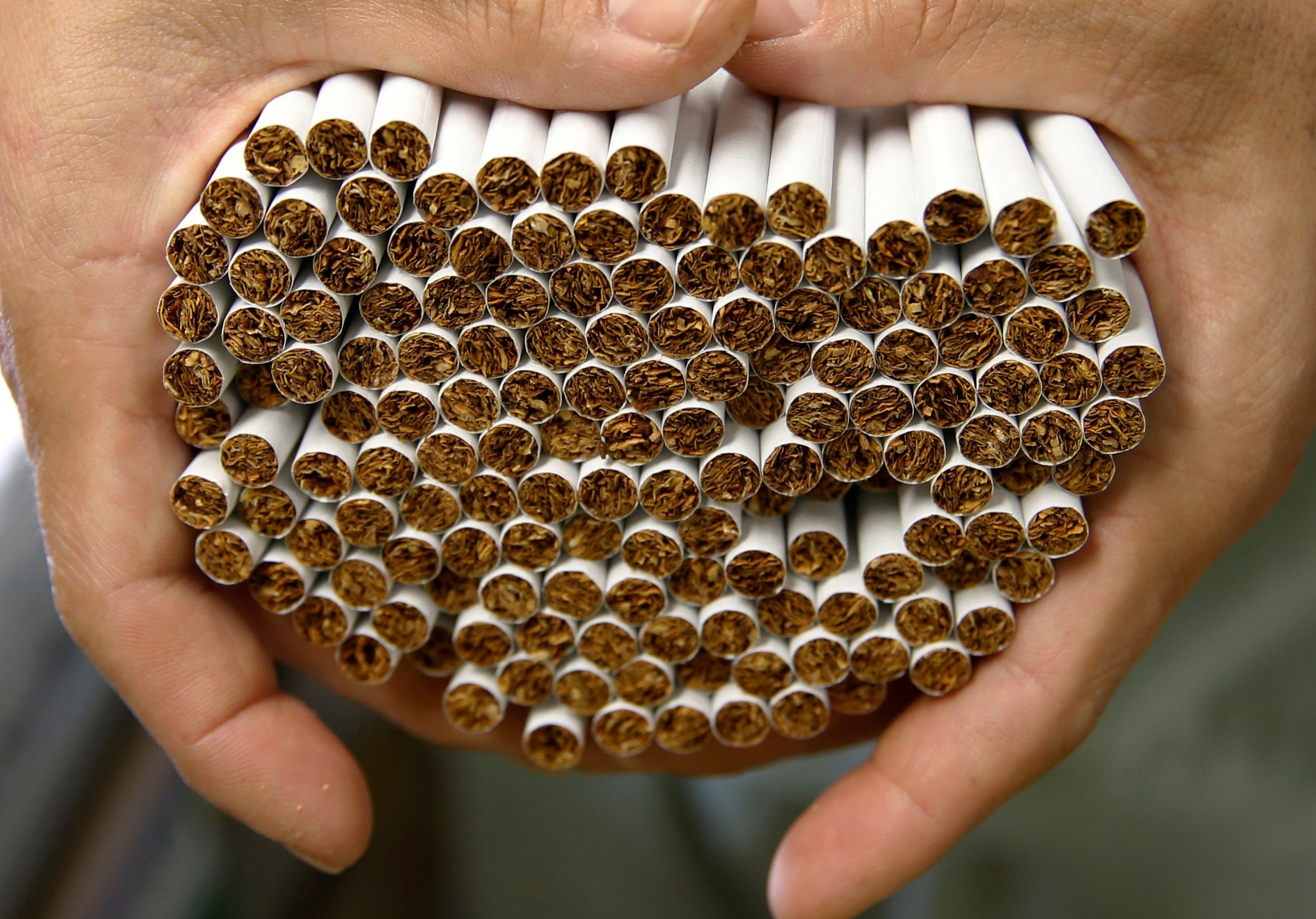 The High Court in London has struck down a legal challenge against compulsory plain packaging on cigarettes. On Thursday, four of the world's largest tobacco companies—British American Tobacco (BAT), Philip Morris International (PMI), Japan Tobacco International and Imperial Brands (IMB)—lost their case opposing the ban on branded cigarette packaging, which comes into force on Friday. BAT and Japan Tobacco both said they intend to appeal the decision.
"It is wrong to view this issue purely in monetized terms alone," Justice Green said in his ruling. "There is a significant moral angle which is embedded in the regulations which is about saving children from a lifetime of addiction, and children and adults from premature death and related suffering and disease."
In an effort to reduce the appeal of smoking, packets of cigarettes sold in the U.K. will no longer carry any colors, logos or distinctive fonts. Instead, the packets will be uniformly olive green with pictures showing the harmful effects of smoking covering at least 65 percent of the front and back.
Health campaigners hope that plain packaging will make consumers less likely to buy cigarettes and reduce the number of smoking-related deaths. Smoking kills about 6 million people worldwide every year according to the World Health Organization, and approximately 100,000 people every year in the U.K. alone.
British public health minister Jane Ellison welcomed Thursday's judgment as "a victory for a generation that will grow up smoke-free" in a statement. Simon Gillespie, chief executive at the charity British Heart Foundation—the largest independent funder of cardiovascular research—and president of the European Heart Network, agrees that the radical overhaul of existing U.K. tobacco law is necessary.
"Two-thirds of smokers start when they are children and evidence shows that standardized packs will reduce the appeal of cigarettes to young people," he tells Newsweek. "This bold decision will help us protect children against the cruel conditions like heart disease which these deadly products cause."
The High Court decision in London is part of a wider drive to slash global cigarette sales. As part of the European Union's Tobacco Products Directive, smaller 10-packs of cigarettes will be phased out from May 2017 and manufacturers will be forced to reduce the amount of nicotine in e-cigarettes from November 2016. The sale of menthol and flavored tobacco products will be banned in the U.K. from May 2020. At the beginning of this month, the U.S. prohibited the sale of e-cigarettes and cigars to under-18s.
BAT, one of the tobacco companies appealing the High Court's verdict on standardized packaging, criticized the legality of the decision as a violation of commercial rights.
"We believe that the judgment contains a number of fundamental errors of law and we are applying for leave to appeal the decision," a BAT spokesperson said in a statement to Newsweek . "The judgment...creates a worrying precedent whereby public policy concerns can ride roughshod over long established fundamental commercial rights. It's important to appreciate that a U.K. decision is not a precedent for other governments to introduce plain packaging."
Australia was the first country to make plain packaging compulsory in December 2012. Tobacco consumption fell by 12.8 percent in the two years after the law was introduced there, according to figures from the Australian Bureau of Statistics.
Tobacco companies have a year to comply with the new U.K. legislation on plain cigarette packaging.