Challenger Disaster: 32 Years Later, Astronaut's Lessons From Space Will Finally Be Released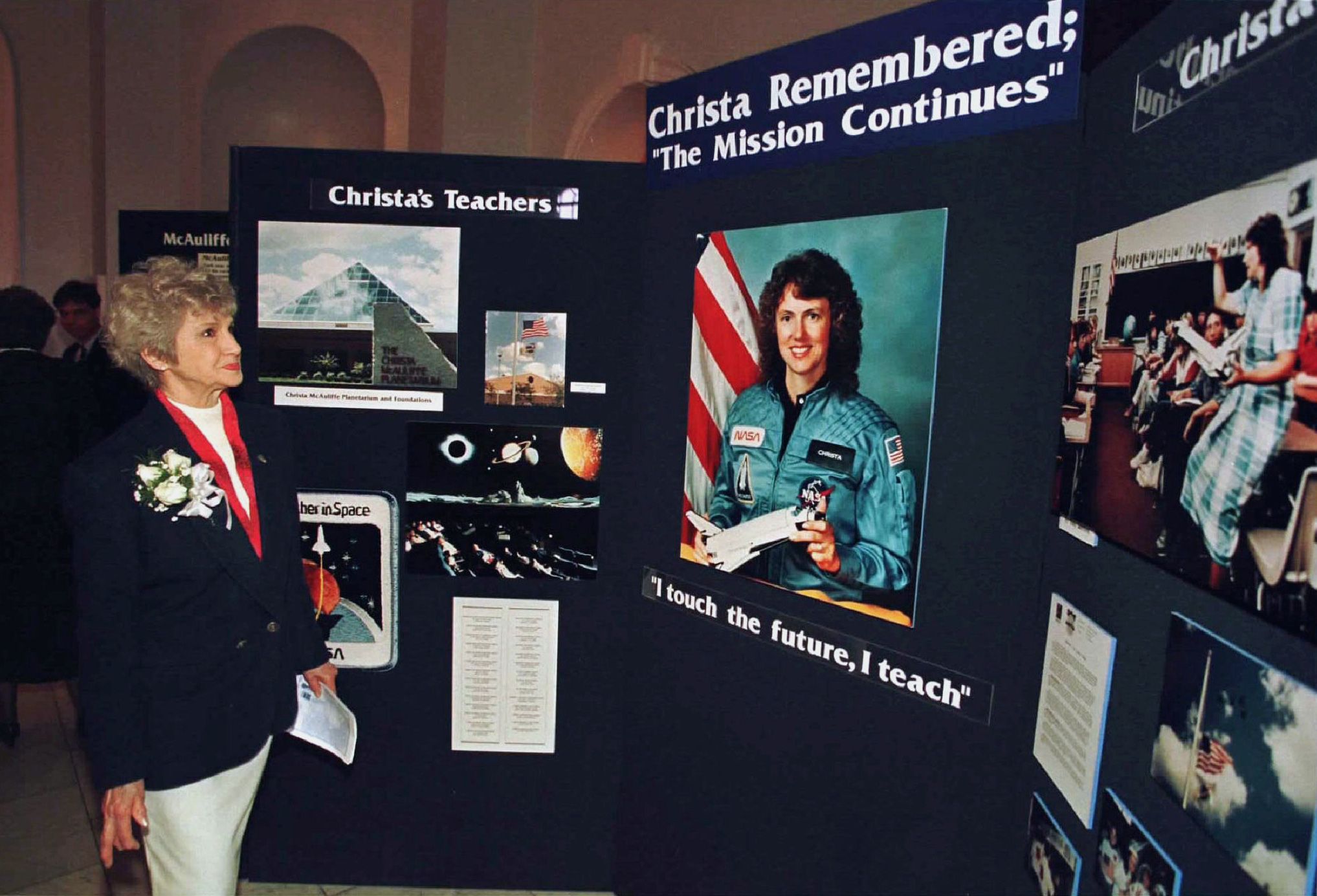 The lessons an astronaut teacher was planning to record aboard the Challenger Space Shuttle will finally be released 32 years after the disaster.
Two astronauts and former educators on the International Space Station will resurrect 37-year-old social studies teacher Christa McAuliffe's lessons, one of the astronauts, Ricky Arnold, tweeted on Friday.
McAuliffe was chosen from 11,000 educators to be the first teacher in space, where she would film lessons to be taught in classrooms across the country. But her aircraft exploded 73 seconds after it shot up into the air on January 28, 1986, killing all seven astronauts on board.
At the time, McAuliffe family was watching from the stands at Florida's Kennedy Space Center, three miles from the launch pad. Her students looked on from an auditorium at Concord High School in Concord, New Hampshire.
Her lessons have been untouched until now, and the astronauts are planning to honor her legacy by accomplishing what she never was able to. The lessons, which will include McAuliffe original plans plus new ones modified for the space station, will be available through the Challenger Center's website. The teachings will encompass liquids in zero gravity, Newton's law, effervescence, and chromatography, CNN reported.
"Filming Christa McAuliffe's lessons in orbit this year is an incredible way to honor and remember her and the Challenger crew," Mike Kincaid, associate administrator for NASA's Office of Education told CNN. "Developed with such care and expertise by Christa, the value these lessons will have as new tools available for educators to engage and inspire students in science, technology, education and math is what will continue to advance a true legacy of Challenger's mission."
Following the disaster, a presidential commission investigation of the accident found that a flame had burned through the shuttle's external tank and ruptured a liquid-hydrogen tank milliseconds before the right booster smashed into the liquid-oxygen tank. As a result, the two liquids mixed and exploded, consuming the Challenger. The issue was rooted in a faulty tiny rubber part called an O-ring that was supposed to seal the sections of the solid rocket boosters.