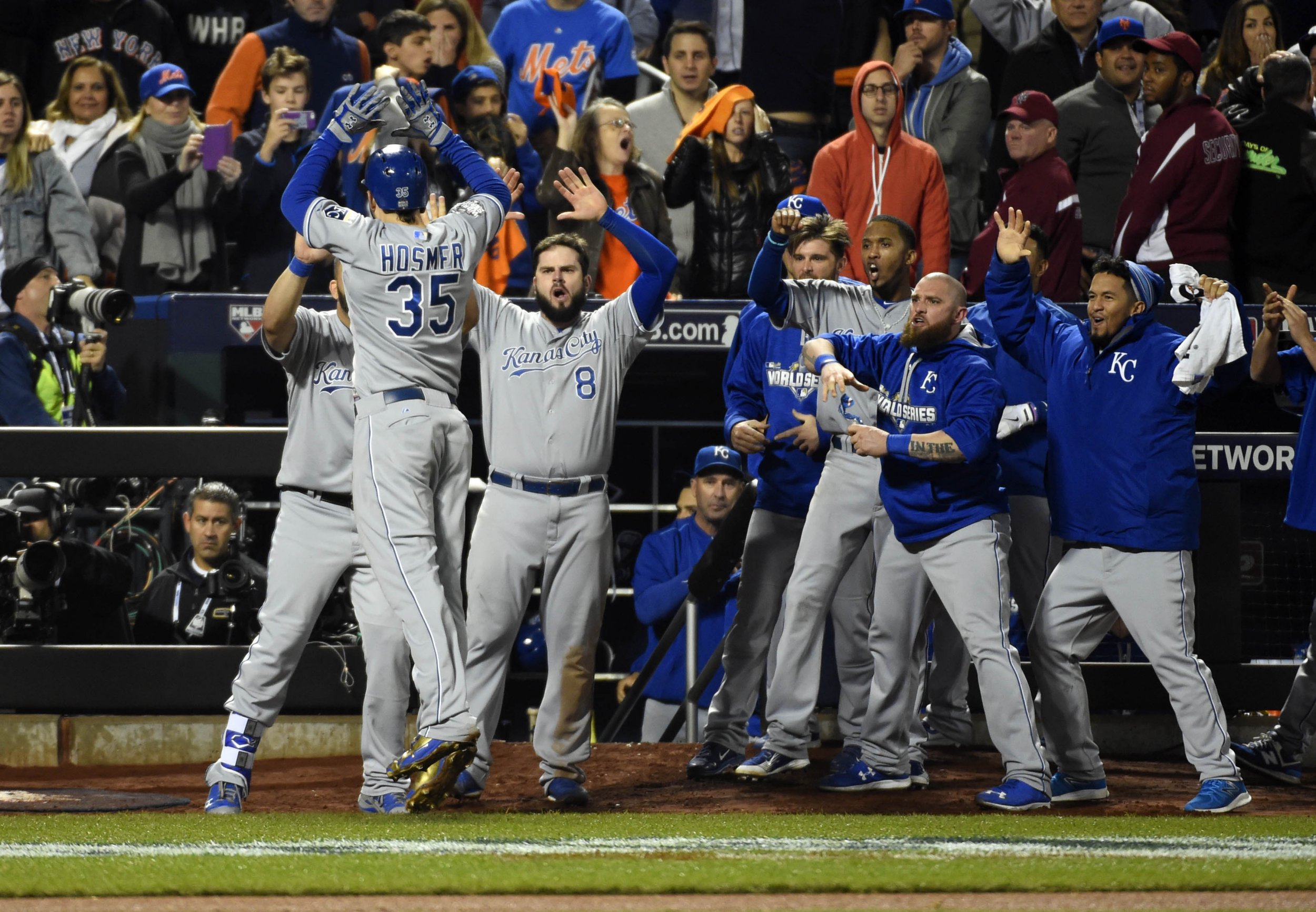 Kansas City Royals fans were celebrating from a distance late Sunday night and into Monday, as their team won the clinching game of the World Series at Citi Field in New York City, 7-2 in 12 innings.
The Royals dominated in losing only one game to the New York Mets in the series, falling by a score of 9-3 on Friday night. They won the first two games in Kansas City and then took a 3-1 lead by pulling off a come-from-behind victory on Halloween night, jumping ahead 5-3 in the 8th inning after a crucial error by Mets second baseman Daniel Murphy, the team's MVP in the National League Championship Series.
The Mets led in every game of the series, as the Royals came from behind again on Sunday, scoring two runs in the ninth inning to tie the game before scoring five in the 12th.
A long-awaited victory parade is likely to be held after the Royals return to Kansas City this week. Neither team had won a World Series since the 1980s—the Royals in 1985, the Mets in 1986.
About the writer
Polly Mosendz is a breaking news reporter for Newsweek. She was previously a staff writer for The Wire and associate editor for The Atlantic. Her reporting on the Islamic State has been recognized by a variety of organizations, including the Middle East Institute. Her writing has appeared in The New York Observer, The Commercial Observer, Cosmopolitan, Business Insider, Yahoo News and a variety of other publications. Born in Kiev, Ukraine, she is fluent in both Ukrainian and Russian. Mosendz attended the New School University where she studied media writing and American history. She lives in Greenwich Village with many books.