Chance the Rapper's $1 Million Donation to Chicago Public Schools Draws Praise from Michelle Obama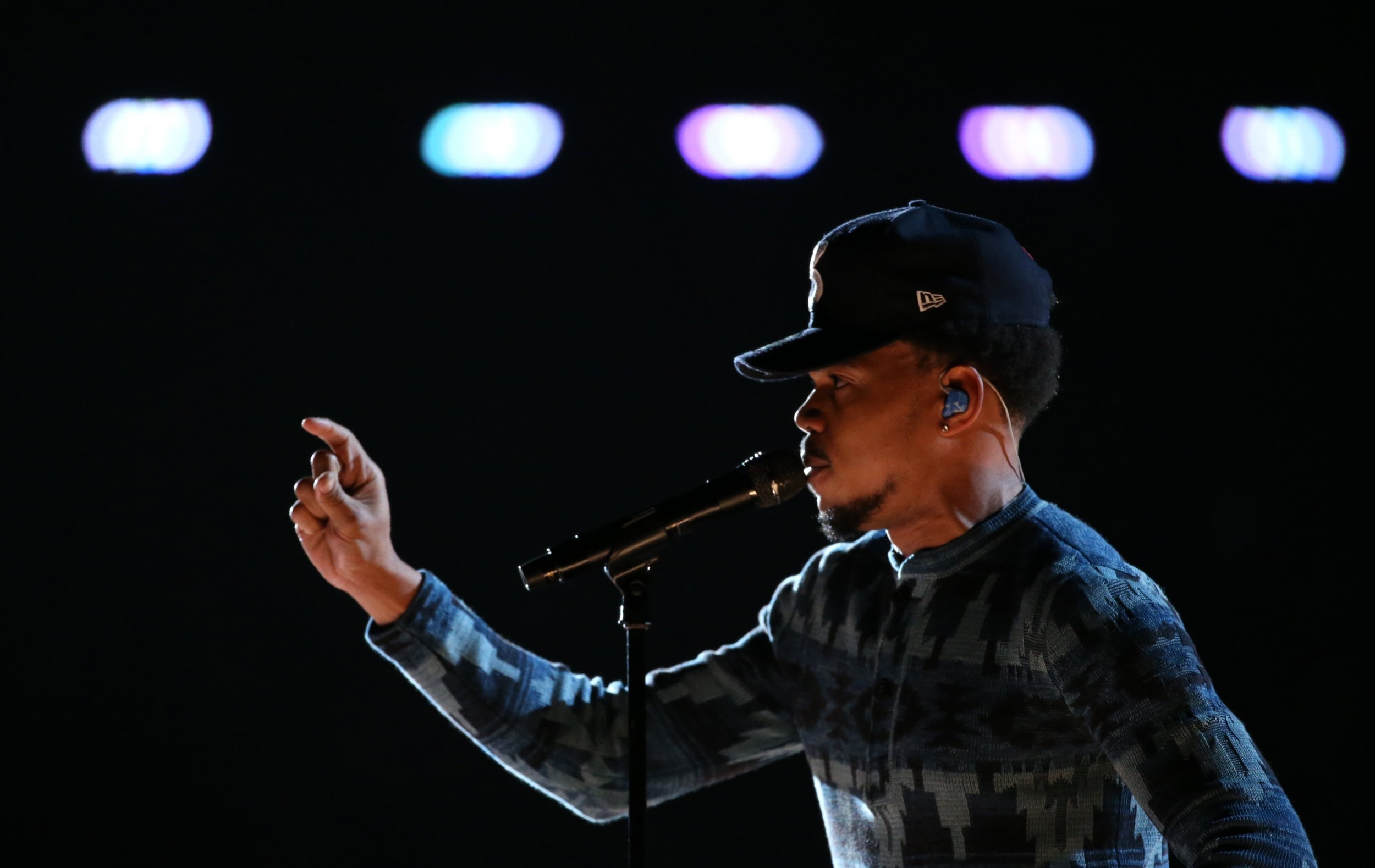 On Friday, Grammy-winning rapper Chance the Rapper met with Illinois Governor Bruce Rauner to discuss the state of public education in his hometown of Chicago. In December, Rauner vetoed a $215 million funding bill that would have helped Chicago Public Schools pay out their pensions. Concern swelled that the veto would force CPS to slash their budget for the second year in a row. Fears were confirmed in January, when CPS announced they would cut $46 million from their 2016-2017 budget. Chance the Rapper wanted answers from the governor, so a meeting was arranged. It didn't go well.
"He gave me a lot of vague answers, so we'll see what happens," Chance the Rapper told reporters after the meeting. "He has my personal number. He told me that in 48 hours, you know, Springfield is in session next week."
Related: Betsy DeVos is coming for your public schools
A little over 48 hours after that meeting took place, Chance the Rapper held a press conference to announce that he will donate $1 million to CPS.
"Friday I met with Governor Bruce Rauner to urge him to do his job and to honor his original commitment to provide $215 million to CPS so our kids can finish the year strong," Chance said at Westcott Elementary School, wearing one of his signature "3" hats. He went on to say that Rauner called him over the weekend, but that those talks were "unsuccessful."
"While I'm frustrated and disappointed by the governor's inaction," he continued," it will not stop me from doing all I can to support Chicago's most valuable resource: its children. Today, I'm proud to announce that I am donating $1 million to CPS to support arts and enrichment programming."
The announcement was greeted with applause from those in the room and later on Twitter from Michelle Obama.
The former first lady's shout-out isn't surprising. The Obamas have a long history in Chicago, of course, and have been noted fans of the 23-year-old MC. They even sang "Jingle Bells" with him in Washington, D.C., last December. Chance was also a notable presence at the Obamas' White House farewell party in January.
What took place on Monday was far more significant than singing carols or Snapchatting from the White House lawn at 4 a.m. It's rare that an artist not only criticizes a politician but also takes action when the answers provided aren't satisfactory. One million dollars won't cure CPS's budgetary woes, but it will certainly help, and as Michelle Obama tweeted, it's "an example of the power of arts education."
Read more from Newsweek.com:
- Here are the winners of the 2017 Grammy Awards
- Betsy DeVos narrowly confirmed as education secretary
- Trump's pledge to "send in the feds" rankles Chicago cops, criminals and academics