Chance the Rapper Seemingly Questions Evolution in Series of Tweets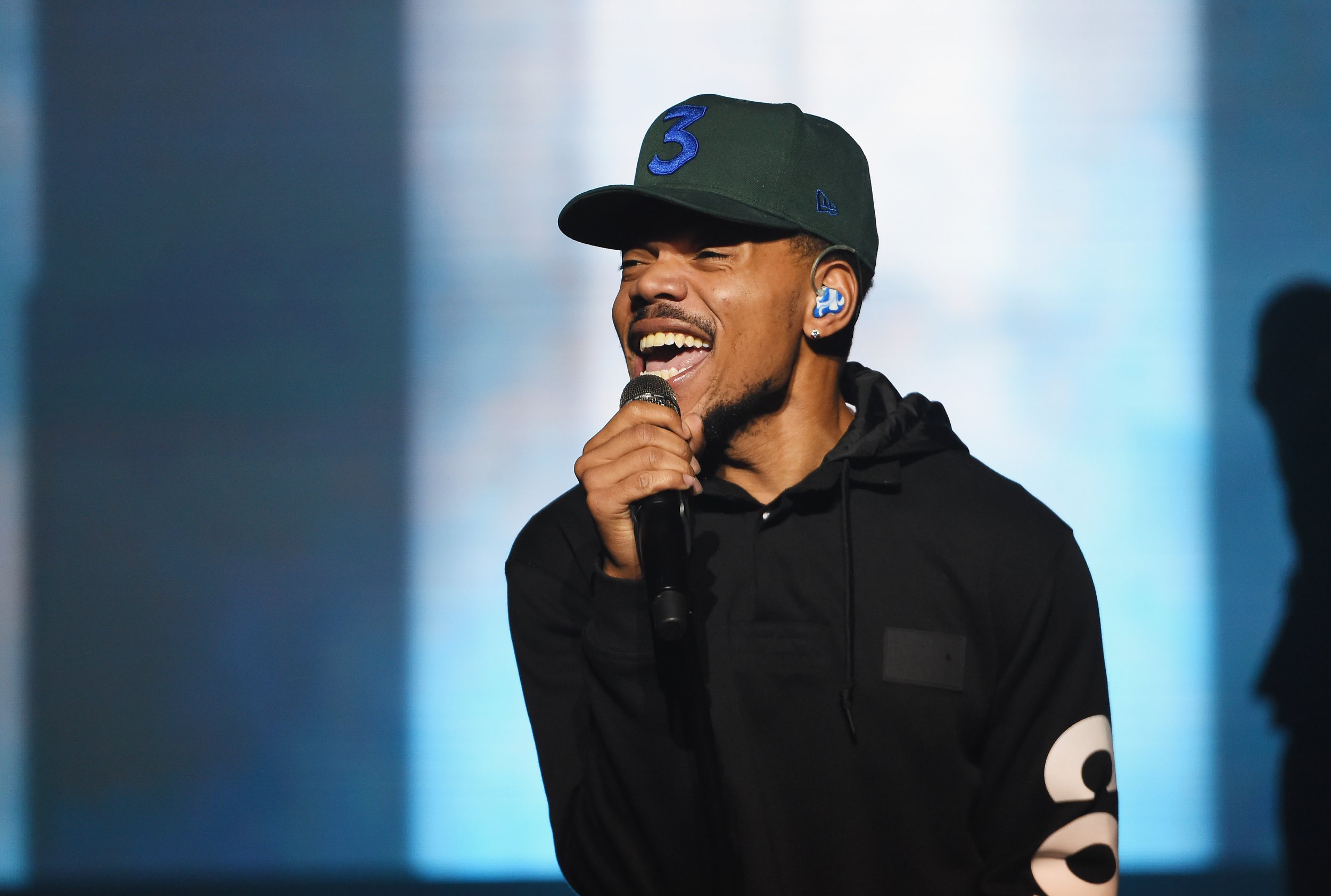 Chance the Rapper stunned some of his Twitter followers on Wednesday when he shared multiple tweets seemingly questioning evolution.
Chance, 25, took to Twitter to announce before his 8 million followers details about his debut album and the tour dates that will come after the record's release. Atlanta, New York, Chicago, Houston, Miami and Los Angeles are among the places he's slated to stop on his upcoming tour. While the news of a tour and an album is a long time coming for Chance's devoted fanbase, the "No Problem" rapper posted several tweets where he appeared to debate various aspects of existence.
"So yall think shit been goin on for a billion years? Idk," he asked fans, beginning a Twitter thread. "I know its old trees and rocks and alligators and stuff but I give this joint a million on the high side."
Chance then asked about what "dinosaur," a group of extinct reptiles, would be best defined as by tweeting: "Does 'dinosaur' refer to how old they are or just that they was animals and not humans?"
"See yall steady sayin dinosaurs," the tweet began, "But I just read somethin that said all the dinosaurs other than birds went extinct 66 m's ago. So what we gon do now."
Chance is no stranger to using Twitter as a platform to ask questions and spark debate. In March 2018, the rapper asked whether Gun Control would "include the police."
Fans appeared to be confused by Chance's comments. Several fans tweeted out GIFs that, including one of John Krasinski as Jim Halpert from The Office uttering the word "yikes." Another fan suggested it was "too early in the day for this nonsense" and a third fan asked the rapper to "please don't do this."
Chance's debut album is slated to arrive in July 2019. Before this, he had released several mixed tapes over the years, including 2016's Coloring Book. Coloring Book, his third mixtape, awarded him a Grammy for Best Rap Album in 2017. Coloring Book also broke historic records during its initial release as it landed on the Billboard Top 10 Albums chart based on streams alone. It debuted at No. 8, which Digital Trends noted equals 38,000 in sales.
Chance first addressed the release of his debut album through a series of tweets in February.
"This my 1st album so its really good," he tweeted. "I got real famous so I gotta lotta eyes on me that wasn't fans of me they just fans of what's popular. My first album is for my fans. I'll always be immensely proud of what I did with Coloring Book. Same Drugs, Summer Friends and Juke Jam are some the realest songs I've ever written so u don't have to defend Coloring Book to me. It happened, it made history but I did it already. The album won't be acid rap either."
Representatives for Chance didn't immediately return Newsweek's request for comment.