Chandler Burr's Scent Dinners: A Revolution of Smell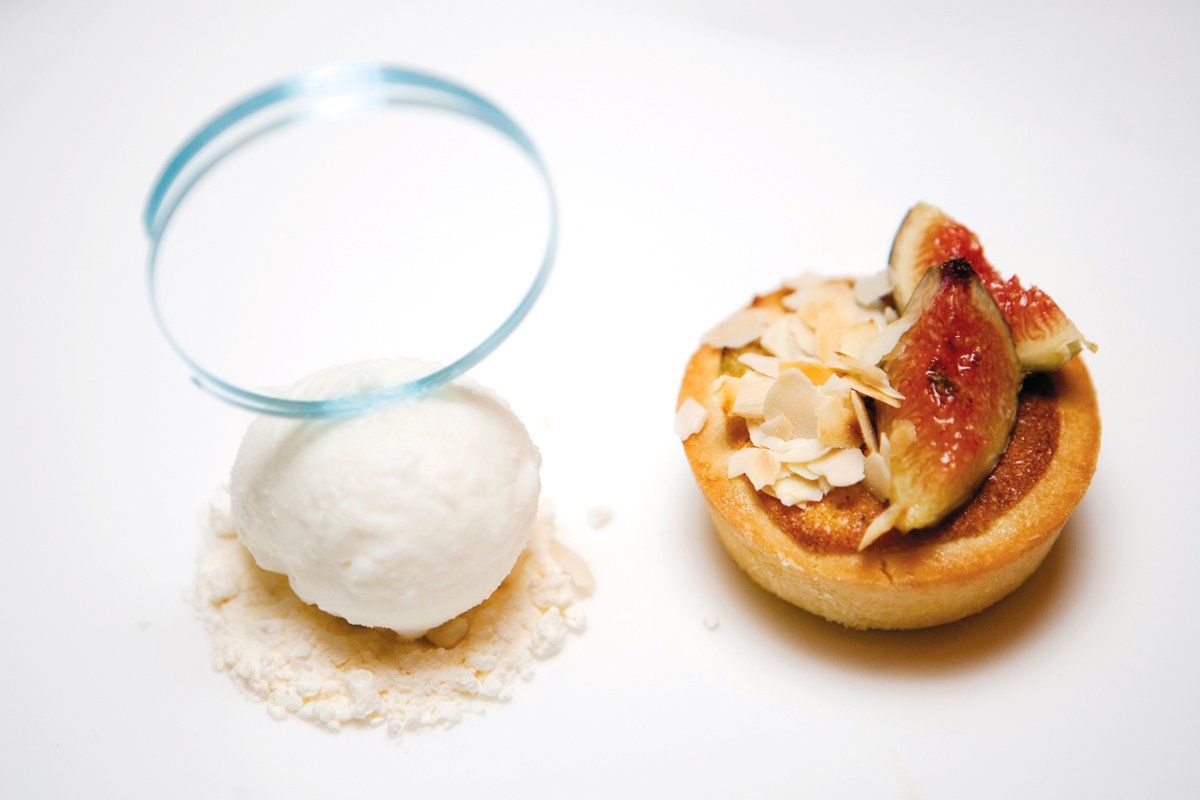 There are no flowers or wine glasses on Chandler Burr's white linen–draped dinner table. Nothing ruins a pure raw scent like a brazen floral invasion or the aromatic bouquet of fine wine. There are no distractions at Burr's table at all—no colors, no decorations, no noise—just a blank slate on which the senses of smell and taste are laid bare, gently teased to the surface. Smell, when done right, is a very sensual experience. But smelling one's way through dinner is not about catching a whiff of sautéing garlic or grimacing over a Gorgonzola. It's about identifying an essence—the soft skin of a peach, the ruddy leaf of a fig tree, the earthy peel of a carrot—first through the nose and then, long lingering moments later, through the mouth.
Burr is the undisputed global olfactory authority, and he knows how to throw a dinner party. He gives "perfume dinners" around the world, from New York to Japan, and he recently hosted three in Italy—in Rome, Florence, and Venice. For each dinner, he works with a noted chef to develop a menu that can be dissected down to the bare essences of a known gourmand perfume, like Hermès's Un Jardin sur le Nil, which unbeknownst to many has a culinary alter ego that tastes like marinated shrimp with a mango gelatin, puréed carrots, and tuna with peach carpaccio.
To begin the evening, Burr first gives a brief lesson in the art of scent by providing a light introduction to the complicated science of smell. Then he describes scent as something so tangible one can almost feel it. He explains how something can smell like a transcendent color looks, or even smell like fine silk feels to the touch. It is something he so convincingly believes in, it's hard to fathom that full museums aren't dedicated to smell as an art form. Once primed to the idea that olfactory satisfaction is more powerful than the other senses, he then invites his guests to breathe in pure essences and guess what they are. "It's a show, not a dinner, per se," he explains, sashaying his guests to an intimate dining room at the swanky St. Regis Grand Hotel in Rome. But it is even more than that. By the end of the night, strangers at the table are confidants forever bonded by the intimacy of experiencing a new aroma together.
Burr is part showman, part mad scientist as he guides his guests, first by the nostril and then by the palate, to gastronomic ecstasy. "The nose—smell—is 90 percent of what we taste," he says, waving a thin white blotter in the air, challenging his guests to guess what essence has been infused on the crisp white paper. He throws out scientific names for common aromas and prompts diners to search their minds and memories for the scent they surely know. Guests are given one strip at a time and asked to try to identify first whether it is synthetic or natural, and then to focus on the essence of an edible object. But the smells aren't obvious; they are dissected and stripped down to the molecule. Some are pungent, like the earth-caked carrot. Others are so vivid and crisp they are almost better than eating the actual food.
"What is it?" Burr pleads, giving hints. Finally, someone guesses and he is ecstatic. Other times, no one comes close. A strip that smells like beach wood is actually salt. Something that is most surely a raspberry is actually a currant. When the raw materials have all been identified, Burr then pushes the now very intimate crowd further. "What's the perfume?" This time it is Hermès's Eau Claire des Merveilles, which guests then taste in the next course of sea-bass rolls drizzled in red currant sauce.
Not everyone succeeds in the business of smell, and Burr is a unique entrepreneur. He does not develop perfumes, but instead essentially breaks them down. A journalist by trade, he dabbles in nonfiction and fiction writing, but he found his true calling waiting on a Parisian platform for a Eurostar train to London, when an unlikely conversation with an Italian-born biophysicist named Luca Turin, who was obsessed with scent, introduced Burr to the world of smell.
From that conversation, which he says lasted the whole trip to England, he started following Turin around the world to research his biography, The Emperor of Scent: A True Story of Obsession, Perfume, and the Last Mystery of the Senses, which has become a bible in the perfume business. Turin was a revolutionary scent king who challenged conventional wisdom about how human smell really works while parsing the flaws of the lucrative perfume and scientific writing industries.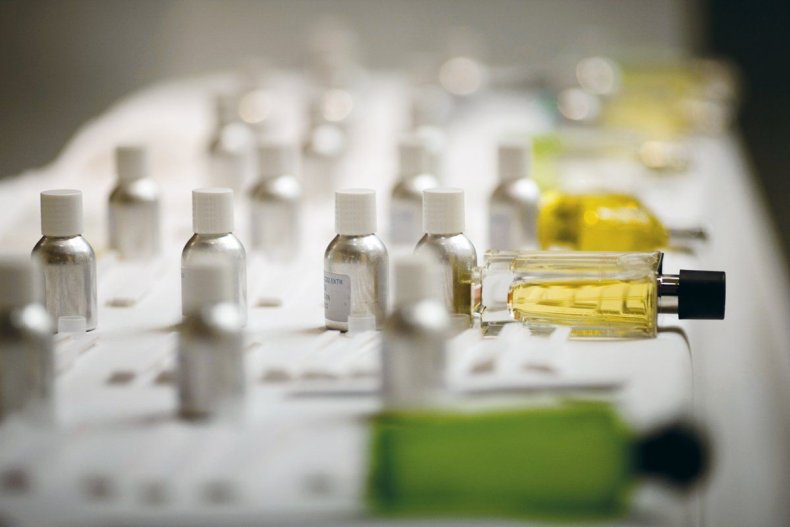 Burr wrote another book in 2007 called The Perfect Scent: A Year Inside the Perfume Industry in Paris and New York, which has become a definitive tome on the inside dealings of the multibillion-dollar fragrance business. He is also the curator for the Center of Olfactory Art at the Museum of Arts and Design in New York, where his goal is to turn scent into an art genre that can be enjoyed much the same as other mediums. In September he inaugurated an interactive exhibit called The Art of Scent featuring 12 pivotal fragrances dating back to 1889. Burr took the basis of what he learned about scent from his research and made his own seemingly impossible niche market for what he does, both in his critical writing and his intoxicating, interactive perfume dinners.
Burr describes his scent dinners as two parallel meals—one olfactory and invisible, the other gustatory and edible. By the end it's hard to decipher which is more satisfying.