How Chandler Riggs Found out Andrew Lincoln is Leaving 'The Walking Dead'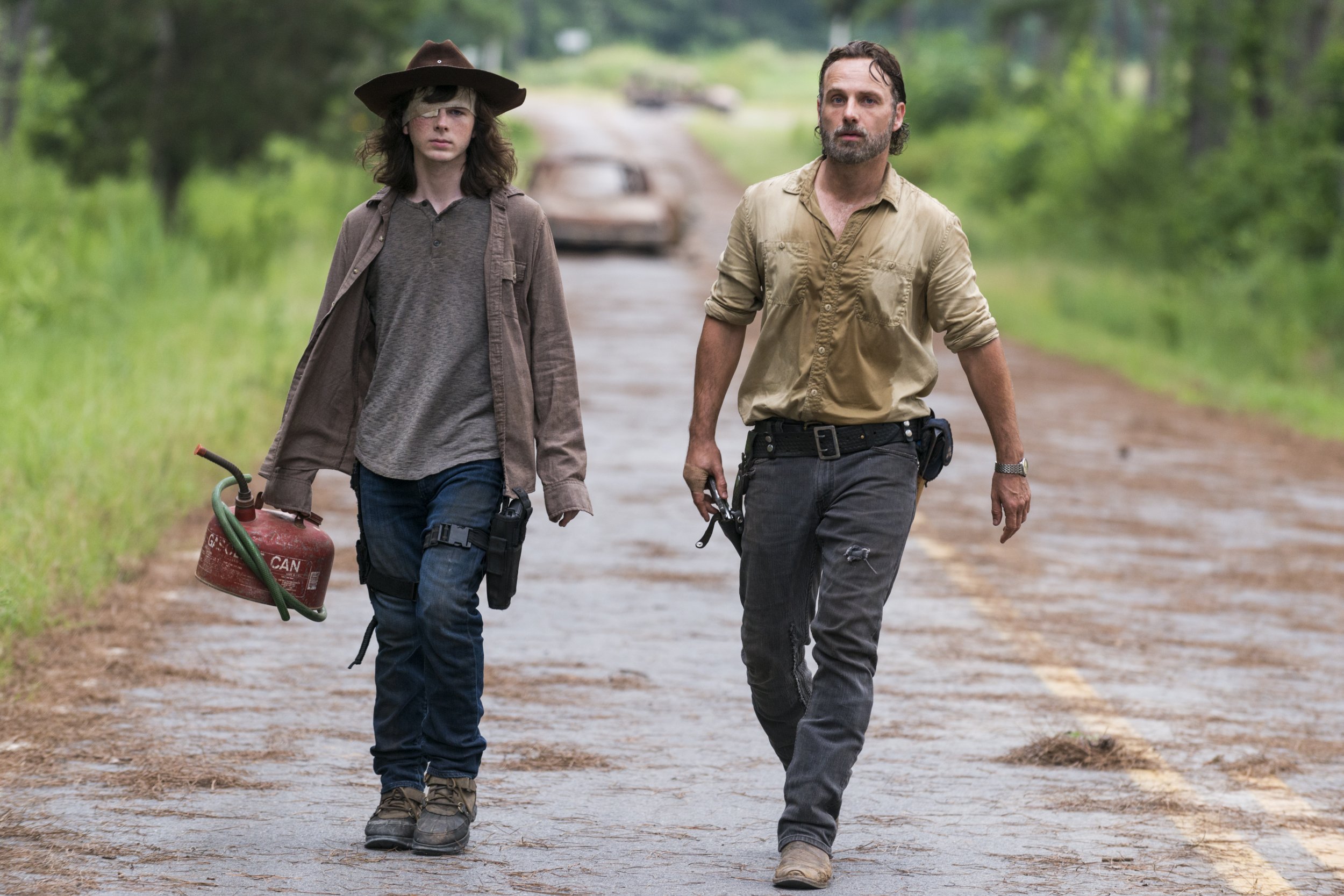 Chandler Riggs found out The Walking Dead Season 9 is Andrew Lincoln's last like everybody else—online—the actor revealed at a Walker Stalker Con panel Sunday.
No one called Riggs, but he wasn't surprised when he read Lincoln, who plays Rick Grimes, is leaving the AMC zombie series. "We had talked about it about a year before, about what he wanted to do with his future, and it didn't really involve him being on the show," he explained.
The 19-year-old played Lincoln's onscreen son, Carl, until his character was killed off in Season 8 earlier this year. "I'm super happy with my performance," he said at the panel. "It was dreadful to go through, but it was good. It was a nice sendoff."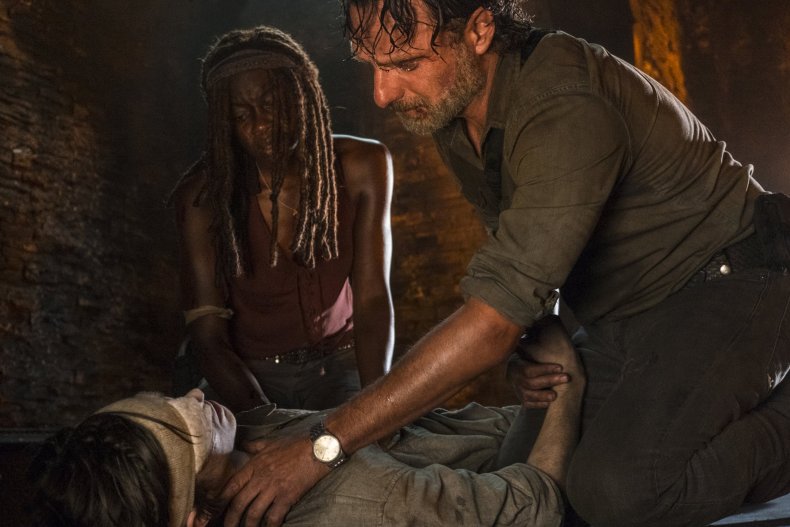 Riggs knew Lincoln's family factored into his decision to leave. "Having to come over to the States and film for that long every single year for nine years straight was just insane," he said, referring to Lincoln living in England. "I went to public school while I filmed the show. There were times where I just [thought], 'Why am I even here? This is so pointless.' I thought, if Andy can leave his family every single year to come and do this show and be that dedicated to his work, then I can spend a few hours at school every day. I always looked up to him and he was such an inspiring person to me."
Lincoln cited his family as for why he decided to leave The Walking Dead in Season 9. "I have two young children, and I live in a different country, and they become less portable as they get older," he told Entertainment Weekly in July. "It was time for me to come home."
Lincoln and Norman Reedus once had a pact, "If you leave, I leave," in the third or fourth season, the latter said to EW in July. That's not happening, though Reedus, who plays Daryl, gets why his costar is leaving the show. "When he told me he was thinking about doing this, I get it. I have a son in New York, and I'm constantly bouncing back and forth all these nine years to go see him," he told the publication. "He's got two beautiful children, a beautiful wife. His whole family's awesome, and you can't be mad at him for going."
The Walking Dead Season 9 premieres Sunday, October 7, at 9 p.m. ET on AMC.