3 Things to Know About Chanel West Coast, the Rapper Being Sued by Sharon Stone
Sharon Stone is taking legal action against a rapper she claims attempted to capitalize on her name and image.
The actor dropped a lawsuit on Chelsea Chanel Dudley, better known as West Coast Channel, according to The Hollywood Reporter on Tuesday.
The unfair competition and violation of publicity lawsuit is in regards to Dudley's 2018 track, "Sharon Stoned," in which the rapper used Stone's moniker dozens of times while the phrase "Sharon Sharon Sharon Stoned" is repeated continuously throughout the song.
"During the Song, Defendant Dudley gratuitously repeats the name 'Sharon Stone' thirty-three times and the name 'Sharon' ninety-nine times," the lawsuit states.
The video for the song, which was released in April 2019, also includes Dudley reenacting scenes from a few of Stone's most popular movies, including Basic Instinct and The Disaster Artist.
Why Stone is suing her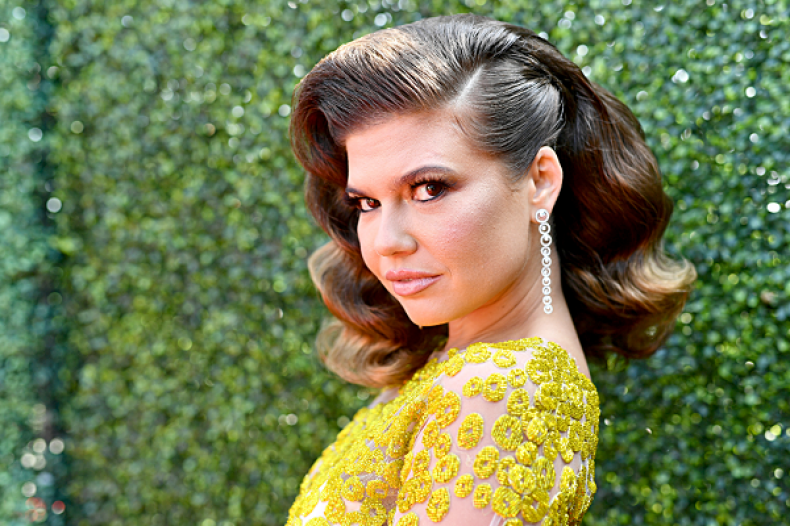 Referring to 31-year-old Dudley as "an aspiring rap artist who has desperately sought to garner credibility and stature in the hip-hop community," the lawsuit accuses her of using Stone's "extraordinary level of popularity and fame" to boost her career with the "mantra-like repetition" of the actress' name.
In addition to accusing of infringement of Stone's name and likeness in the "Sharon Stoned" song and video, the lawsuit also claims Dudley attempted to use Stone's image as "celebrity endorser" without her permission or consent because the video for "Sharon Stoned" includes product placement for Shrine rolling papers.
The lawsuit is requesting Dudley to "refrain from using Sharon Stone's name, likeness, image, identity, or persona for commercial purposes without her consent" in addition to punitive damages and profits Dudley may have made from the song and video.
Newsweek's request for comment was unanswered by Stone's reps at the time of publication.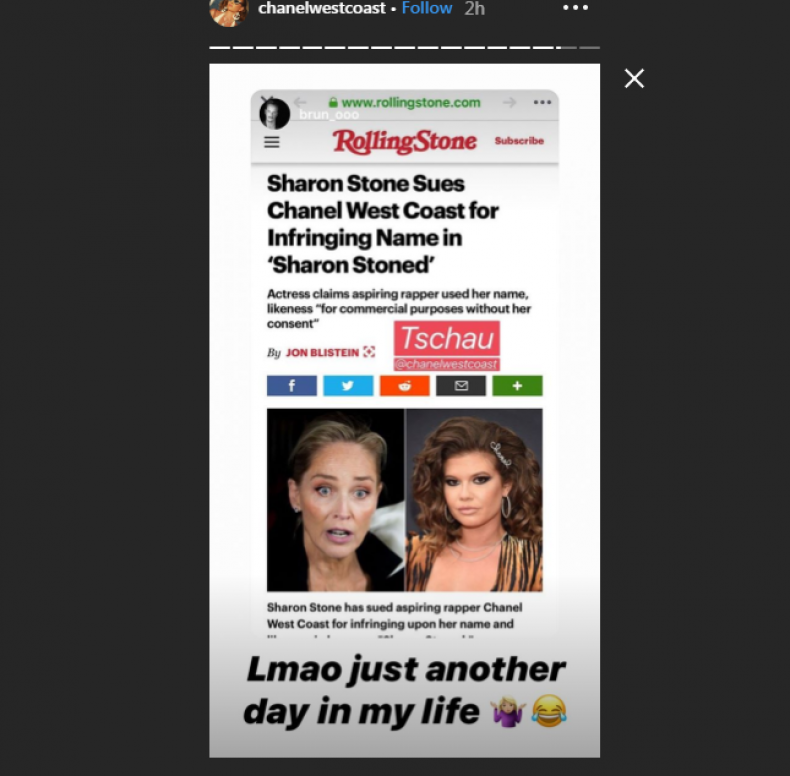 Meanwhile, Dudley has responded to the lawsuit on her social media accounts. On Wednesday, Dudley shared a screenshot image to her Instagram stories of Rolling Stone's article regarding the lawsuit and added the message "Lmao just another day in my life."
You may have seen her before
A self-proclaimed rapper, singer and professional laugher—according to Dudley's Instagram bio—the Los Angeles native got her start in the entertainment business thanks to pal Rob Dyrdek, the star of MTV's former reality TV series Rob & Big. Dudley starred on the series Rob Dyrdek's Wild Grinders from 2012 to 2015 and has maintained a reoccurring guest spot on Dyrdek's MTV variety series Ridiculousness since its debut in 2011. More recently, Dudley appeared on VH1's Love & Hip Hop Hollywood.
She launched a music career in 2009
Since making her entry into the music industry when she appeared in Mike Posner's video for the hit single "Cooler Than Me" in 2009. She followed that up with her own first single, "Melting Like Ice Cream," featuring former GIRLICIOUS member Tiffanie Anderson. In 2012, she was signed to Young Money Entertainment.