In Kenya, a Disputed Election Re-run Raises Fears of Renewed Ethnic Violence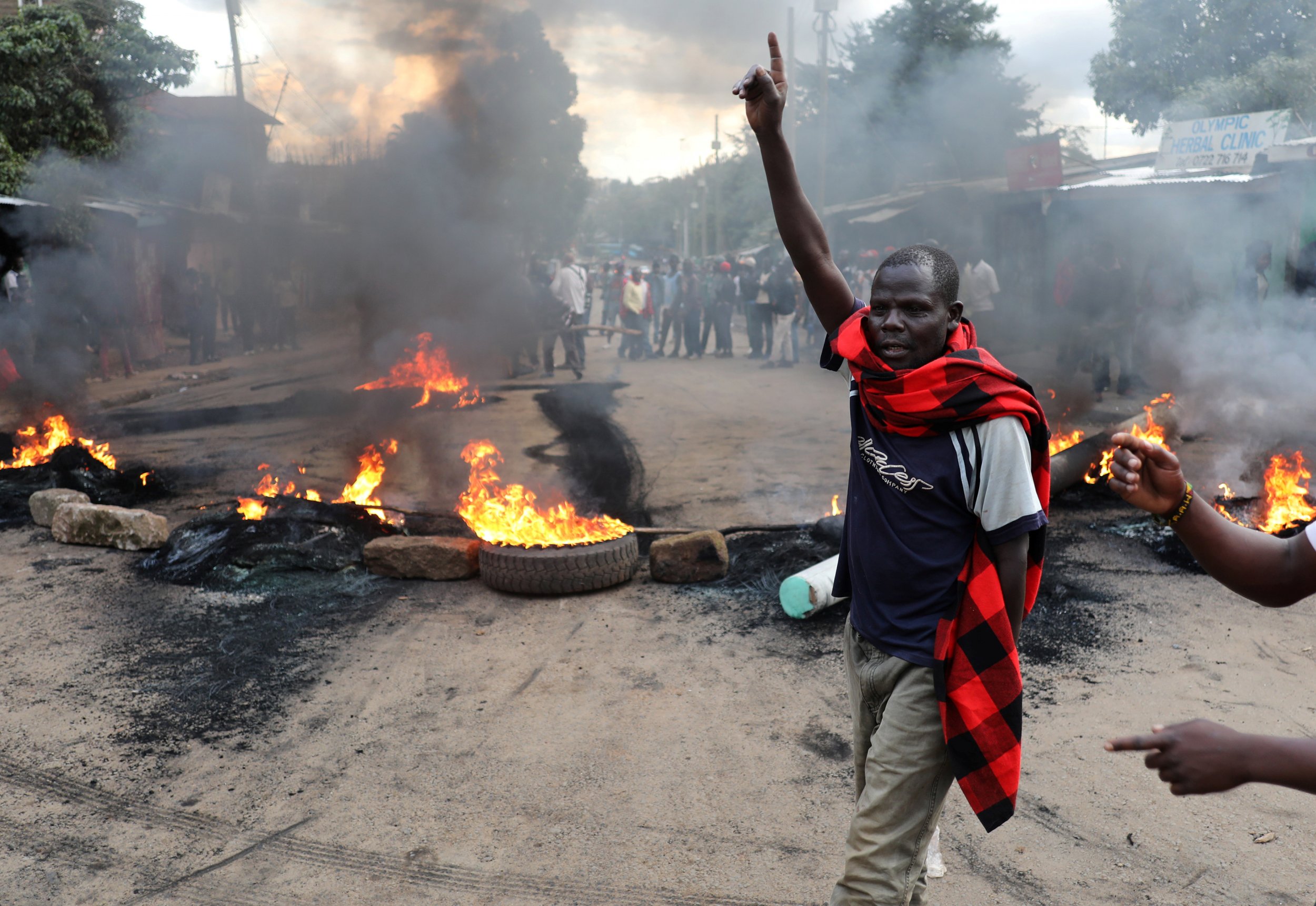 At Lion's High School, the main polling station for Kisumu Central, three armed soldiers stand watchfully over cellophane wrapped packets of polling papers as John Ngutai, returning officer, inspects the voting materials that arrived overnight under police guard.
"I am hoping for the best, but the signs are not good," a visibly anxious Ngutai, tells Newsweek as he opens a bag of official rubber stamps. Although electoral officials are meant to collect their ballots and equipment a day ahead of the vote, by late Wednesday afternoon none had yet shown up.
"They have a fear of being attacked when they go back," said Ngutai. "They are saying that they will be attacked or their premise will be burned down."
Kenya has been plunged into its worst political crisis for a decade following a Supreme Court ruling that annulled the result of an August 8 election citing irregularities in the procedure which returned incumbent President Uhuru Kenyatta by 1.4 million votes.
On the eve of a charged presidential election rerun, polling stations in Kisumu City, an opposition stronghold, appeared totally unprepared. Opposition leader Raila Odinga—known as 'Baba' to his followers—has called on supporters to boycott what he has branded a "sham election" and that he was transforming his political coalition into a "resistance movement."
But that will likely not be an issue in several opposition strongholds in the west of the country where security concerns have made holding the election all but impossible.
At the high school, at least a dozen soldiers were stationed around the perimeter of the site, checking the identifications of people entering, but Nguati said he feared it was not enough to stop attacks on the center.
There is plenty of reason for local election officials in Kisumu to worry. Last week an angry mob of youths attacked a training session of the Independent Electoral and Boundaries Commission (IEBC) headed by Ngutai, forcing him to switch jackets and flee for his life.
A stronghold of the National Super Alliance (NASA), the opposition coalition headed by Odinga, the city has been a hotspot for violent clashes in a campaign that has been marred by police shootings of protesters, claims of corruption and rising ethnic tensions between Kenyatta's Kikuyu tribe and main opposition candidate Raila Odinga's Luo tribe.
The IEBC has come under intense pressure at every level as it attempts to meet the Supreme Court's ruling that a re-vote should be held within a 60 day period—as is required by Kenya's constitution.
Last week the IEBC chairman, Wafula Chebukati, admitted that he could not guarantee a "credible" election just hours after one of the body's senior commissioners announced she had fled to the US after receiving death threats that caused her to fear for her life.
Read More: What is going on with Kenya's chaotic presidential election?
Disrupted training, intimidation of officials and ongoing security concerns mean that even if ballot papers can be distributed to polling stations across Kisumu overnight, there are still not enough staff for all centers to open. According to Ngutai the election board has only managed to train 250 out of the 1,300 staff needed to hold the election in his constituency.
Tensions looked set to ratchet up further still following a speech by opposition leader Odinga late on Wednesday afternoon announcing that the NASA political coalition was being transformed into a "resistance movement" and calling on his supporters to boycott the vote of a "bloodthirsty regime" was "planning every excuse to massacre our people."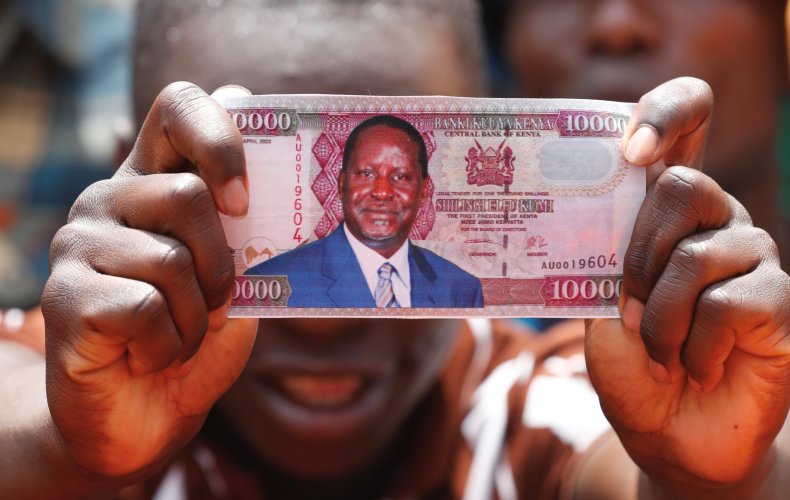 "If a cat is killing the chickens there are many ways to kill the cat. You can hang it on the tree, you can cut it with the knife, you can throw it in the lake," the opposition leader told a cheering crowd in Nairobi's Uhuru park, in an apparent reference to President Uhuru Kenyatta and his government. "This cat we will kill."
Many Kenyans now fear a return to the tribal violence that followed a disputed election in 2007, resulting in the deaths of 1,200 people.
"No election" was also the mantra on the streets of the Kisumu on Wednesday as thousands of protesters took to the street to protest against the vote. Businesses shuttered their hatches as demonstrators set up road blocks and burned tyres near the city's bus station. At least four people were shot in later clashes with police, who fired tear gas as well as live rounds.
"This could be a critical moment for Kenya," a local journalist in Kisumu, Harold Otieno Odhiambo said, warning that that Odinga's announcement could cause security forces to crack down further.
Harriet Salem is a freelance journalist who has reported from Eastern Europe, Africa and the Middle East.