'Chapelwaite': How to Watch Adrien Brody's New Horror Show
Adrien Brody returns to TV in the new horror series Chapelwaite, based on one of Stephen King's most famous stories.
The show is based on his short story Jerusalem's Lot, the prequel to the novel Salem's Lot. Emily Hampshire co-stars alongside Brody in this scary re-imagining of the tale, which is being brought to the small screen by the Filardi brothers Jason and Peter.
Chapelwaite will be a weekly series with the first episode airing on Sunday, August 22. Here's everything you need to know about the new binge-worthy show.
How can I watch Chapelwaite?
Chapelwaite is premiering on Epix on August 22 at 10 p.m. ET/PT, with each subsequent episode airing every Sunday. There are 10 episodes in total throughout the season.
You can subscribe to Epix through TV and digital providers or you can watch on the app Epix Now. The price of the app is $5.99 a month and gives you instant access to all of the Epix original series and Hollywood films.
Prices for subscription or downloads vary depending on the provider. Digitally you can add Epix to providers like Amazon Prime Video Channels, Apple TV Channels, AT&T TV NOW, The Roku Channel, Sling TV and YouTube TV.
Through TV, Epix is supported by Comcast xfinity, Cox, DISH, DIRECTV, Spectrum, Verizon FIOS and more.
What is Chapelwaite about?
Set in the 1850s, Chapelwaite sees Captain Charles Boone (Brody) take his three children back to his ancestral home in Maine after the death of his wife at sea. There he confronts a haunting family history and he must fight a darkness which has plagued the Boones for generations.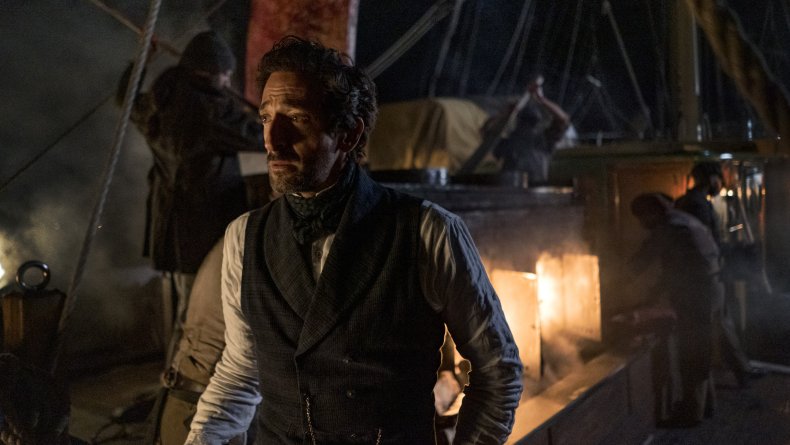 Helping him along the way is writer Rebecca Morgan (Hampshire) who pretends to be a governess to get access to the house and family.
Chapelwaite re-imagines Stephen King's short story Jerusalem's Lot and extends the story into a thrilling 10-episode journey.
Shot in Halifax, Nova Scotia, Canada, production was initially delayed by the pandemic before getting under way in July 2020.
Showrunners Jason and Peter Filardi wrote many of the episodes with help from Scott Kosar and Declan De Barra. Burr Steers, Jeff Renfroe, Jeff Kosar, Rachel Leiterman, David Frazee and Michael Nankin shared the directing duties between them throughout the season.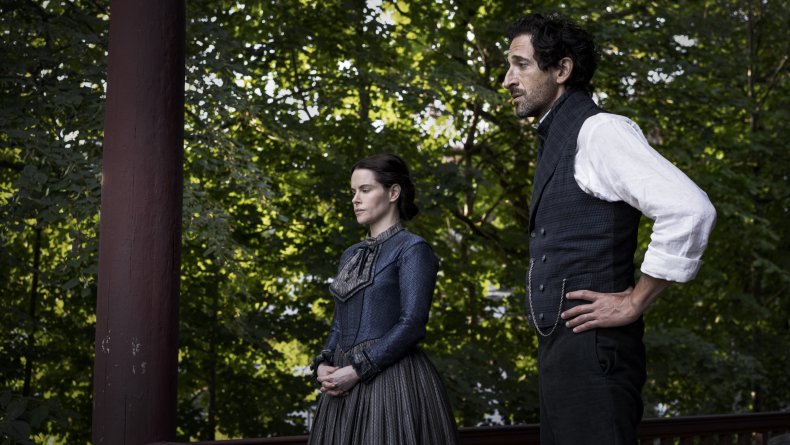 Adrien Brody's last television job was as mobster Luca Changretta in Season 4 of the British show Peaky Blinders. He's got two more projects coming up, first as Josh Aaronson in popular HBO drama Succession. Brody has also been cast as former NBA coach Pat Riley in the currently untitled sports drama based on the LA Lakers in the 1980s.
Emily Hampshire's next television project is The Rig, coming soon to Amazon Prime.
Chapelwaite starts on Epix tonight with every subsequent episode of the 10-part season airing weekly on Sundays.