Man with Intellectual Disability Allegedly Shoots Teen After Being Left Alone with Gun, Chaperone Faces Manslaughter Charge
A 35-year-old Georgia man is facing involuntary manslaughter and reckless conduct charges after a 21-year-old with an intellectual disability who was in his care accidentally shot and killed another teen with an intellectual disability.
The fatal incident occurred Tuesday afternoon when a group of teens and young men with disabilities stopped by a Mountain Motorsports in Roswell, Georgia. Roswell Police said the group was on a camping trip as part of the organization My Buddy & Me, The Atlanta Journal-Constitution reported.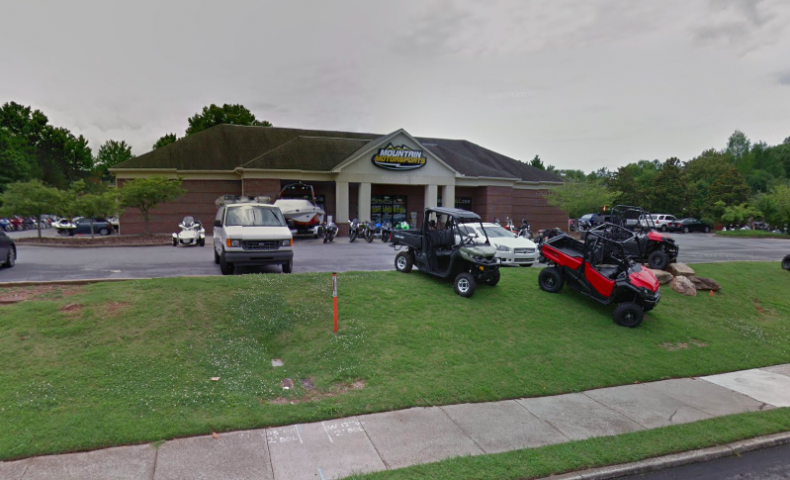 Gerard Brister, the group's chaperone, entered the store on the 1200 block of Upper Hembree Road at approximately 12:45 p.m. and left six young men in an SUV, police said. A 21-year-old with "significantly diminished capabilities" grabbed a handgun left under the seat and fatally shot 17-year-old Zachary Chambless of Dunwoody while Brister shopped, Roswell Police said in a statement.
Rhiannon Lyndsay, who works nearby, told WAGA-TV: "I heard two gunshots. There was another woman that saw a man, he came past her in his car and said help I've been shot."
Authorities said a 63-year-old man was struck by stray gunfire in the parking lot. The man drove himself to North Fulton Hospital with a graze wound on his hand, police said.
The shooting appeared to be accidental, authorities said.
"This whole thing is very sensitive because the shooter was special needs, the victim was special needs and our witnesses are special needs," Roswell police spokesman Sergeant Zachary Frommer said during a press conference Tuesday. "It's going to be quite an undertaking to debrief the witnesses and everyone involved."
The 21-year-old who accidentally fired the weapon, who has not been identified, has the mental capacity of a 5-year-old child, police said according to WAGA-TV. "That's why we are not going to entertain any kind of charges on that subject. He has most likely no clue what he did," Frommer said.
The My Buddy & Me website appeared to be down Wednesday afternoon. According to WGCL, the summer camp's website said the group was scheduled to visit Skyline Trampoline Park in Roswell on the day of the shooting.
Brister, from Brookhaven, was charged with involuntary manslaughter and reckless conduct. His first court appearance at the Fulton County Jail is scheduled for Thursday morning. Brister's jail records were not immediately available. Authorities said Brister may face additional reckless conduct charges.