Chaplain Becomes Fourth Person Charged With Sex Abuse at Federal Women's Prison
Four former employees of a California women's prison have now been charged with sexual abuse of an inmate after a man described in court documents as a "corrections officer and chaplain" was charged Tuesday, according to The Associated Press.
James Theodore Highhouse was charged Tuesday with five federal offenses, four relating to the sexual abuse of an inmate at Federal Corrections Institute (FCI) Dublin and one charge of making misleading statements to federal investigators, according to The Mercury News.
The abuse allegedly occurred from May 2018 through early February 2019. Highhouse is accused of lying to FBI and Justice Department investigators after the accusations were made later in February.
He is the fourth person from FCI Dublin to be charged with crimes related to the sexual abuse of inmates over the past several years, joining two other corrections officers and the former warden of the facility, who were charged last year.
Ray Garcia, the 56-year-old now-former warden, was charged in September for alleged sexual abuse of an inmate, as well as making multiple inmates undress for him. He was also found to have several naked photos of an inmate on his government-issued cell phone.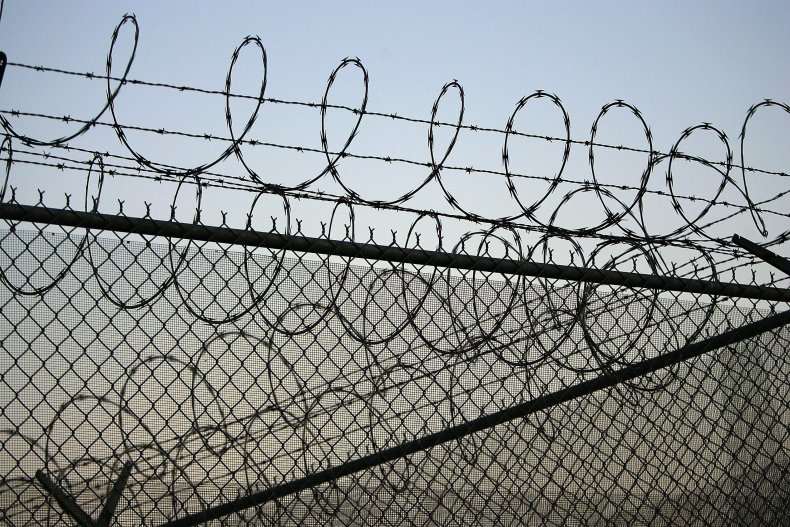 Garcia is also accused of telling the inmate that nothing would happen if she reported him because he was "close friends" with an individual in the department that would investigate the claims that he said would protect him.
Another employee, Ross Klinger, was arrested earlier in the year on charges that he used his position to coerce two inmates into sexual activity. Prosecutors said at the time that Klinger allegedly gave gifts to the inmates and told them he wanted to marry them.
The Mercury News also reported that Klinger allegedly continued to contact one of his victims after he had been transferred to another facility, using a false name to send emails and talk to the inmate through video calls.
In December, John Russell Bellhouse was charged with repeated sexual interactions with an inmate, who he eventually called his girlfriend, according to the Danville San Ramon. He was also accused of giving the inmate gifts like earrings, along with special privileges like using an office telephone.
In 2019, the facility was sued by an inmate who alleged that an employee sexually assaulted her and several other employees at the facility, then covered it up and prevented her from making the accusation.
The prison also housed actresses Lori Loughlin and Felicity Huffman as part of the time they served in connection with the college admissions bribery scandal.