El Chapo's CFO Captured in Mexico City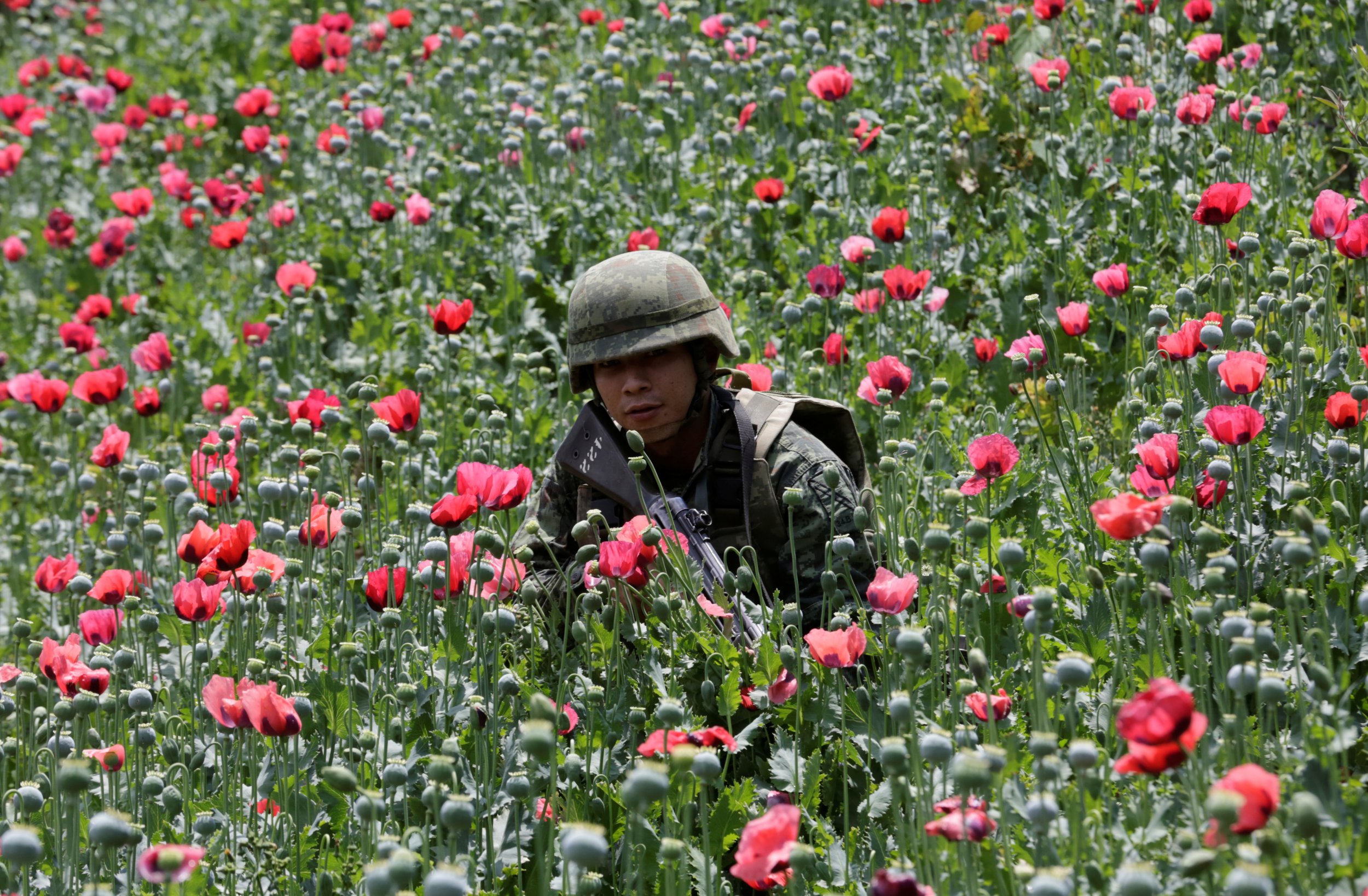 El Chapo's Sinaloa Cartel took another major hit early Thursday as Mexican police captured the drug kingpin's chief financial officer.
Cops say Félix "El Vic" Beltrán was hiding in a ninth-floor apartment in a Mexico City building when he was captured.
Beltran is the son of Victor Manuel Félix Félix, "El Señor," who served as Chapo's chief financial officer and consiglieri until his detainment in 2011. According to authorities, "El Vic" served as his father's successor, handling most of the cartel's finances. Police say he was also in charge of the cartel's money laundering operation, overlooked the cartel's heroin production and export into the United States, and was regarded as a lieutenant for Joaquin "El Chapo" Guzman's sons, Jesus Alfredo and Ivan Archivaldo Guzmán Salazar.
In 2015, the Treasury Department described Félix Beltrán as "a high-ranking Sinaloa Cartel trafficker." That same year, the Northern District of Illinois charged him with drug trafficking and money laundering, charges from which he remained a fugitive until his apprehension today. It is believed that Félix Beltrán was the point man in the cartel's distribution hubs in Chicago after the arrests of Pedro and Margarito Flores, also known as the Flores Brothers.
It remains uncertain if the Drug Enforcement Agency plans to extradite Félix Beltrán. Newsweek contacted the agency but did not get a response before publication.
Despite recent high-profile captures, the Sinaloa Cartel—and the rest of the Mexican drug producers—continue to reap major profits from exporting narcotics into the United States. On Wednesday, the DEA declared Mexico as the "primary source" of heroin for the U.S. market, with the Sinaloa Cartel leading the pack.
El Chapo himself remains imprisoned in the Manhattan Metropolitan Correctional Center in New York, where he is awaiting trial next year on U.S. charges of drug trafficking and murder. He has already been found guilty of similar crimes in Mexico.