Comedian Neal Brennan on '3 Mics,' Comedy in the Trump Era, and Finding Happiness
After 20 years as a critically-acclaimed writer, director, and producer, comedian Neal Brennan has emerged from the writers' room and onto the stage — and now he's got nothing left to prove.
In his most recent Netflix special 3 Mics, Brennan's comparison of his career to the life of Benjamin Button was not just hilarious, but right on the money. Like the fictional man's extremely rare autosomal dominant genetic disorder, this comic's career developed backwards.
Brennan first discovered success when he co-created Chappelle's Show and wrote Half-Baked with Dave Chappelle while in his 20s. Hailed for decades as the do-it-all comedian, Brennan has had his hand in some of television's most memorable moments: he's written for The Daily Show, Saturday Night Live, the Academy Awards, the White House Correspondents Dinner — specifically Seth Meyers' speech that was famously considered to have humiliated Donald Trump into running for the presidency — he's directed 10 episodes of Inside Amy Schumer and Michelle Wolf's latest special Nice Lady, and was nominated for three Emmys and won an award from the Writers Guild of America along the way.
But more recently, the behind-the-scenes veteran has been making waves on stage as a stand-up comedian. Following his critically-acclaimed special 3 Mics, Brennan will be featured once again on New Year's Day as part of Netflix's Comedians of the World — a series that will bring together 47 comedians from 13 regions across the globe.
"This one's not sad. Sorry if that's what you wanted," Brennan tells Newsweek while on his "Here We Go" tour. "This is like a sprint. A half hour for me is just jokes, jokes, jokes, jokes."
Read Newsweek's chat with Brennan below. The interview has been condensed for length.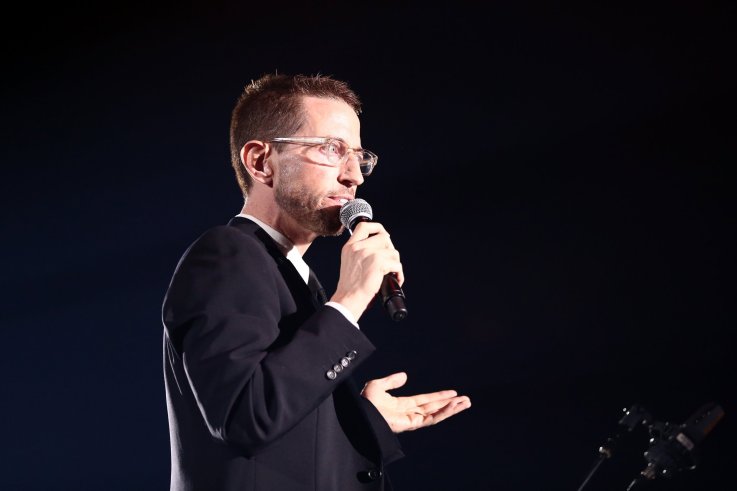 Congrats on Comedians of the World! Tell me a little about your set compared to 3 Mics.
Compared to 3 Mics, this one's not sad. Sorry if that's what you wanted. This is like a sprint. A half hour for me is just jokes, jokes, jokes, jokes. With most specials, even the best comedians will tell you they could have cut 15 or 20 minutes out of it. This is hopefully an hour with a half hour cut out.
I would encourage people to not just watch Americans. There's a lot of really good British comedians, Canadian comedians, German comedians. It's cool to see. It's a genre that America sort-of created and you get to see other people work with it in a way that you can understand.
Why the sudden lack of sadness?
I was always looking for happiness in achievement. I always felt like I was looking in on something and now I finally feel like I'm in the thing. I'm no longer curious if I'm talented or not and I don't berate myself for "not being talented." I'm not hobbled by total negative self-talk. I made the voice in my head sound stupid. I don't know how it got there, but thankfully it's in remission. And now I'm less achievement oriented and more focussed on what I like to do.
Being on stage as a comedian is the most fun, first-person experience I can have. It's more fun than writing for a show or even being on a show.
Do you prefer being behind-the-scenes or center stage?
I love doing stand up. I think it's a really worthwhile art form. It's so unique in all the things it combines, in terms of it being philosophizing, preaching, speaking truth to power and basic communicating. It's a good way to talk back to the world.
In the last year and a half, I've done a couple of pilots for narrative TV shows and it just wasn't as satisfying. I don't like sitting in a room for ten hours. I don't like collaborating with forty people that much. It's fun to be able to have a thought and write it down and say it on stage.
I also recently worked with Ellen on her special, just consulting, and Chris Rock on his. You're always supposed to do something else [as a stand-up comedian] because historically that's been the way it was. But now you kinda don't need to do anything else, you can do a podcast and get your name out there but the biggest draws in comedy right now don't really have TV shows. Netflix is a huge part of that as well. Just getting blasted into that many million homes around the world.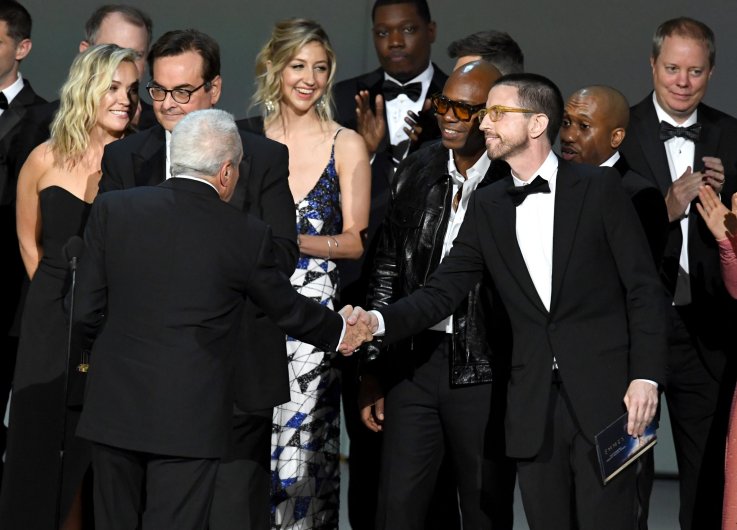 Netflix has bought comedy to the mainstream.
Yes! I was talking to Trevor Noah about this a few years ago and he was like "stand up comedy did not exist in South Africa until like twelve years ago." Meaning no one even knew what it was. In America we're so used to it, it's been on TV since the beginnings of variety shows, since Ed Sullivan and the Tonight Show, since black and white television. But not a lot of other countries had it. I think people are now seeing it's worth, it's value… more than ever.
Why did you decide to go with a tonal-shifting format for 3 Mics? And why the emotional stuff?
I wanted to say those things and almost explain myself. People are like, "you're a writer, you and Dave [Chappelle] got into a fight publicly, maybe you're racist" — all that stuff. I just wanted to explain who I was more. It was an origin story in some ways.
It's a twelve step thing of like you're only as sick as your secrets. There were some things I wanted to talk about. I wanted to talk about depression in public, I wanted to talk about being in the shadow of people I've dated and people I worked with publicly. The dad stuff was sort of originally more for revenge and then I slowly realized, when that narrative came together, that it kind of shaped the whole show.
What I've learnt since is that everyone has something and I just went first. Everyone has some secret and some source of pain or sadness and I just said mine first and then everybody went after me. I get it every day in my Instagram direct messages, people thanking me for talking about depression and telling me how it helped them. That's super gratifying.
Now I know you consulted on Ellen's Relatable, I can see similarities between that and 3 Mics.
Yeah, [Tig Notaro and I] just sort of encouraged her in the biographical parts. It was stuff she wanted to talk about, like the Christian science stuff. It was just encouraging her to drill down in areas that she probably hadn't before.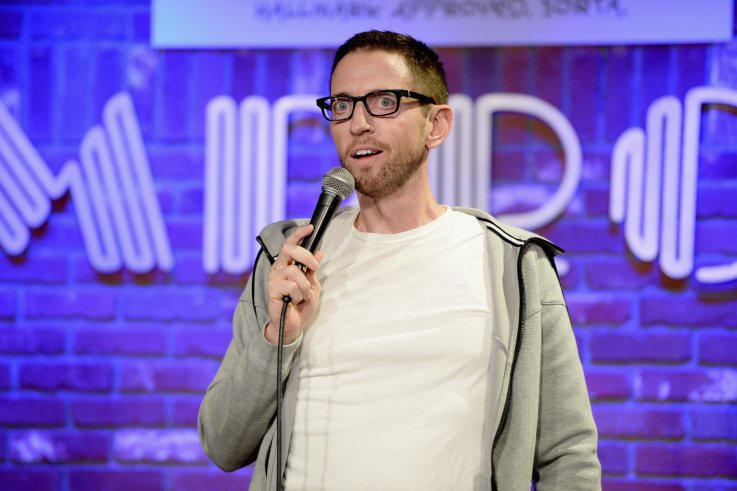 I feel like Ellen could say anything on stage and it would be received with roaring applause.
Yeah, I agree. That's one of the challenges of getting super big. The audiences just get too easy. Too ticklish. You almost have to work against it in a way. Having said that, she's really funny. Talking to her, hanging out with her, she's a funny chick. She's like a laser. I was very impressed, having not known her at all, to find out what she's about and what she's like to spend time with.
How did you get into comedy? When did it all start for you?
My brother is a comedian so I used to go to New York when I was in high school and hang out with him. He was working the door at the Comedy Club so I would go and watch shows turn over. And then I got into NYU film school and realized that I didn't really like film students but I really liked comedians. The guys I happened to like were local New York guys: Dave Chappelle, Jon Stewart, Louis CK, Mac Maron, Sarah Silverman. They were the people who had been doing it for like five years. So, I started writing jokes for Dave, giving him additions to his jokes. And it sort of snowballed from there.
You've done it all in the comedy industry: writer, director, producer, stand-up and host. Are there any other professions you'd like to do?
The only job I want to do is be a more successful stand-up comedian. That's all. Wildly famous, instant sellouts, you don't have to do any promo, people are excited, you walk out, people are just gacked to see ya, bigger venues but the same mechanisms.
[Laughs]
That looks like a fun job. Although maybe it's less fun. The good news is that it's trending in that direction. I'm lucky that my notoriety and popularity is growing.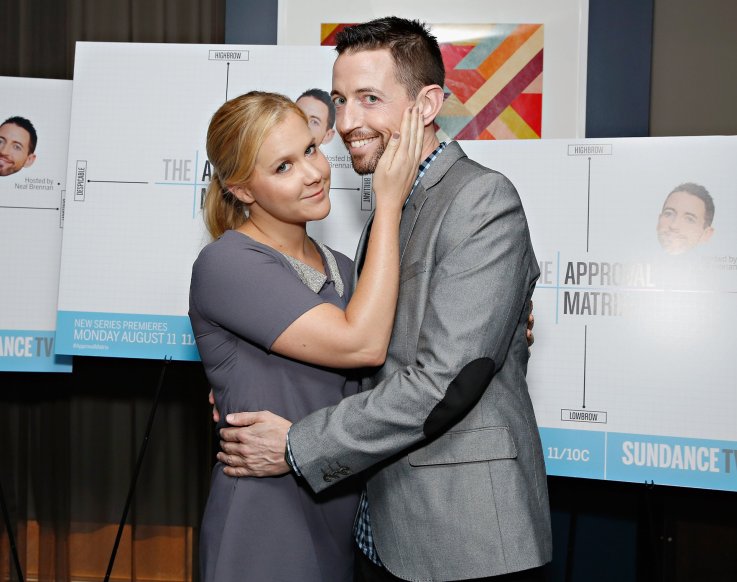 You're known to have been pretty un-pc at times throughout your career. Do you feel like you have to be more careful with what you say in this increasingly PC world?
The idea of PC is sort of a faulty term. Most of the time what people mean is like, "hey would you mind paying us the slightest bit of respect" or "would you mind not being incredibly rude and disrespectful?" PC, in a lot of ways, is a dismissive term that people in power use to belittle other people's point of views.
I may have been "not PC" at times but I think I'm fair. I'm not disrespectful to women and I'm not pandering to get applause.
More than ever, comedians have been leaning on Trump for their material. Do you think comedy can incite political change or alter people's opinions?
I used to think that Trump was going to run and we hobbled him with the [2011] White House Correspondents Dinner. And then it turned out the opposite was true. We did change it, but potentially for the worse. That's one of those back to the future moments. We were like "what?! we made him stronger?!"
You can affect change but sometimes there will be unintended consequences. Although, I don't know if comedians can affect political change. I think the reason why so many Democrats won so many seats in the house [during the 2018 midterms]... well comedy was probably the lowest denominator. I think Trump's policies, the Kavanaugh hearing, kids in cages, the Muslim ban, the persistent drumbeat about the wall... that will do it.
Comedian Neal Brennan on '3 Mics,' Comedy in the Trump Era, and Finding Happiness | Culture