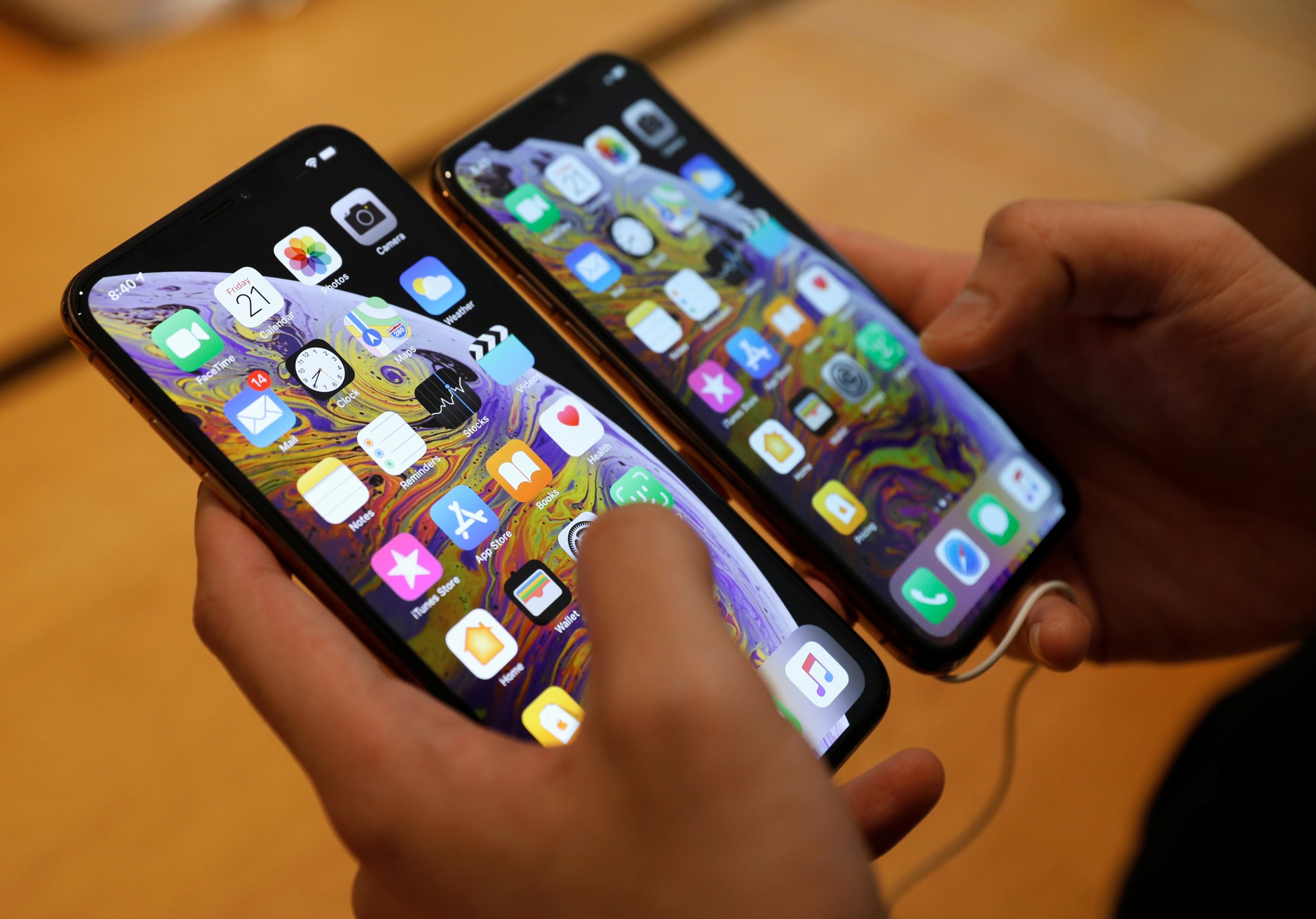 Early buyers of the new iPhone XS and iPhone XS Max are reporting a problem with the device's wired charging.
A thread on Apple Support reveals some customers have noticed models of the new flagship phones not charging through a cable unless woken from sleep mode first. Even then, some do not immediately charge when plugged in.
The issue was brought to a wider audience on the Unbox Therapy YouTube channel, which has more than 12 million subscribers. Host Lewis Hilsenteger ran a test with eight iPhone XS models—half Max, have regular—as well as an iPhone X from 2017. The tests showed that around half of the phones did not immediately start charging when the phone was plugged into an AC adaptor.
Some of the phones also did not respond to the wake button once the phone is plugged in. Hilsenteger said he was alerted to the problem by an email with a link to the Apple Support thread.
"So just got my new iphone," someone wrote on the help page. "Noticed this issue I've been having. I connect the lightning cable to my phone to charge and most of the time it automatically charges. However I've noticed several times plugging the phone in and no charge comes up. Tried unplugging and plugging back in, sometimes it'll work. I started to test it out. And I noticed the times I plugged it in, and I get no charge, I'd leave the phone alone for 10-15 seconds. I pick it up, the screen illuminates and then the charging symbol pops up. I've tested these only with apple cables. So I'm thinking it's either a port issue or possibly software."
Dozens of people responded, citing the same problem. Apple is yet to officially comment on the issue. The problem is not being reported for users who wirelessly charge their iPhone.
A short-term fix has been posted for those experiencing the problem. Enter Settings, go to the FaceID and Passcode tab and scroll down to "Allow access when locked." Turn on the USB Accessories tab and the phone should charge again like normal.
This isn't the first time an Apple product has been fingered for faults shortly after shipping. The release of the iPhone 4 gave us AntennaGate—where phones would randomly lose signal and cut off phone calls depending on how the person was holding the device. A few years later, iPhone 6 owners suffered through BendGate, where iPhone models (particularly the larger Plus variants) would bend in an owner's pocket.