Charisma Carpenter Dropped by Health Care Provider After Pandemic Hits Earnings
Charisma Carpenter claims that she has been dropped by her health care provider of almost 28 years, because her earnings took a hit during the pandemic.
The former Buffy and Angel star, 51, accused her union, the Screen Actors Guild-American Federation of Television and Radio Artists, of an "egregious failure" on Wednesday.
She wrote on Twitter: "Got news I was dropped fr my healthcare after 28 years of paying into it + quarterly Union dues. I did not make enough money fr 7/20-6/21 to qualify for our revised benefits program.. DURING THE PANDEMIC, when most of industry was shutdown. This is an egregious failure @sagaftra."
At the height of the COVID-19 pandemic, film and TV production ground to a halt because of social distancing and lockdown rules.
Even once filming resumed, some productions were forced to suspend shooting if anyone on set tested positive for the virus.
Another Twitter user asked the actress: "How is that even legal? Doesn't COBRA [the Consolidated Omnibus Budget Reconciliation Act] guarantee your right to keep your coverage, so long as you pay for it yourself?"
"Yes, at $1700 a month," Carpenter responded. "Which is over $20k a year for my son and me."
Comedian Kathy Griffin, who announced in August that she had been diagnosed with lung cancer, replied to Carpenter's first tweet, writing: "Same thing happened to me."
"What?! Not OK! Who else? #membersfirst???" Carpenter responded. She also tagged fellow actress Fran Drescher, who was elected president of SAG-AFTRA this month, alongside new secretary-treasurer Joely Fisher.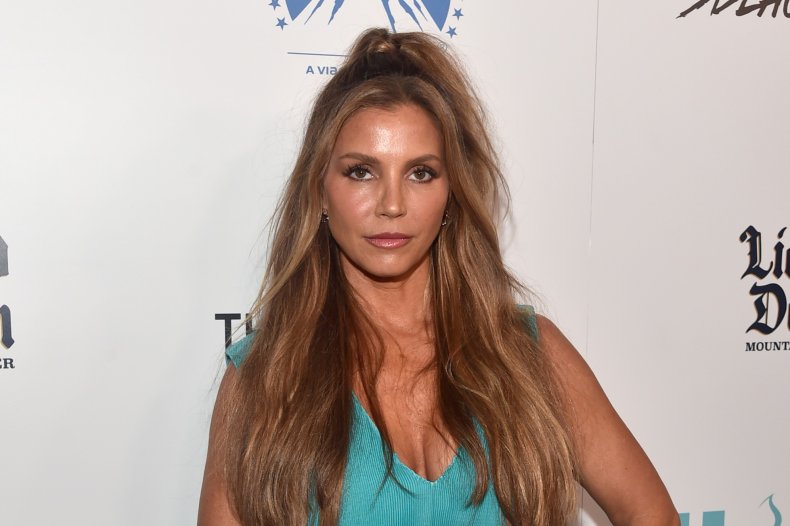 "After almost 28 years of earning, members should have protections in place. Especially during a global pandemic," tweeted Carpenter, tagging SAG-AFTRA again.
Addressing the union in another tweet, Carpenter wrote: "How many other artists will be dropped? I'm asking my fellow members to support me and other artists who may also be affected by applying pressure to @sagaftra for a revision protecting artists from Pandemic fall out."
When another of Carpenter's followers asked how such a move was legal, the screen star responded: "I don't know!!! (But I will find out) Certainly considering lockdowns + our industry was halted for a good part of that time.
"Also, No vaccine until May 2021 (my age group) How can people feel safe working on a 200 person crew like that? It makes no sense. I'm floored. @sagaftra."
A spokesperson for the SAG-AFTRA Heath Plan told Newsweek on Friday: "Last year, responding to continually skyrocketing health care costs and in the midst of the unprecedented economic realities of a global pandemic, the SAG-AFTRA Health Plan responsibly planned for the future while ensuring high-quality benefits for as many as possible.
"Nevertheless, we understand how difficult the last year has been and, while we can't comment on specific participants, we work closely with individuals to address their circumstances in both the short and longer term.
"We have been able to help thousands of participants by providing significantly reduced COBRA premiums and, for participants who are seriously ill and in addition to COBRA, the Plan provides a Total Disability benefit for up to 12 months after the loss of coverage."
The SAG-AFTRA Health Plan website states that to qualify for health care coverage, union members under the age of 65 must "meet the Eligibility Threshold (currently $25,950) in Covered Earnings during your 12-month Base Earnings Period. Both sessional and residual earnings are included toward the Eligibility Threshold."
Earnings that are not covered include "payments for various penalties and allowances such as meal penalties, payments for rest period violations, traveling, lodging or living expenses, interest or liquidated damages (late fees), reimbursements for special hair or dress, payments for wardrobe damage or reimbursements for the use of a personal automobile or other equipment."
Also not covered is "payment for services not covered by a SAG-AFTRA Collective Bargaining Agreement, such as producing, directing and writing work."
Update 9/10/21, 9:30 a.m. ET: This story was updated to include a statement from a representative for the SAG-AFTRA Health Plan.