Germans Only: Charity Bans Food Aid for Foreigners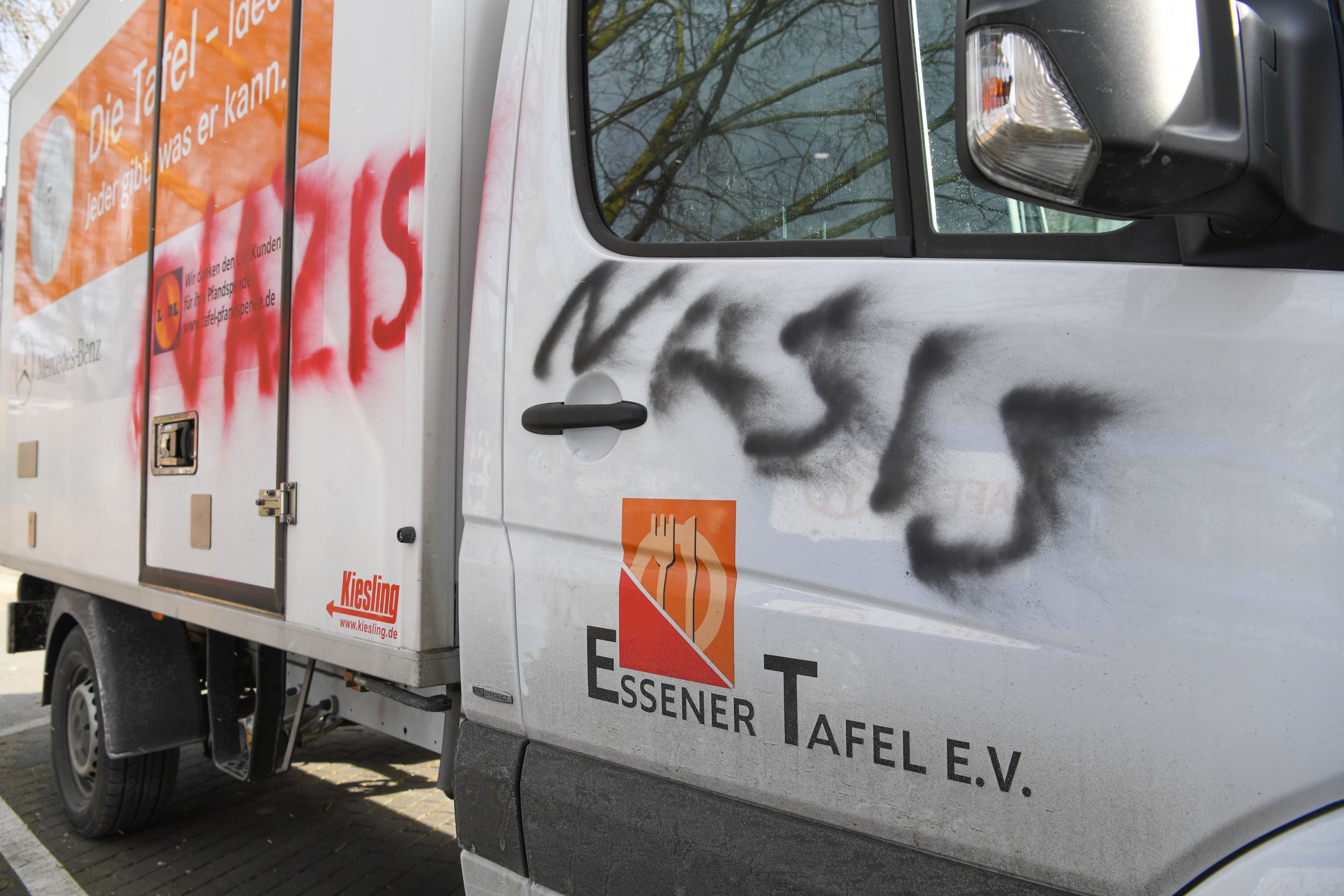 A xenophobia row has broken out in Germany after a charity excluded foreigners from receiving free food.
The Essener Tafel charity said it was implementing a temporary restriction on the use of its food banks because foreigners make up 75 percent of those using the services in recent years, the BBC reported.
Under new rules, claimants must present a German passport before they receive the free food.
Some of the charity's vans have been vandalized in protest, with graffiti calling the charity "Nazis" spray painted on the sides.
Essener Tafel collects surplus food that would otherwise be thrown away and distributes it to those in need. It is based in Essen, in the industrial Ruhr region in the west of Germany. The charity says it helps around 16,000 poor people in the city.
Even Germany's Chancellor Angela Merkel has been drawn into the furor, speaking out against the charity's decision. "One shouldn't run services on the basis of such categorizations. That's not good," she told broadcaster RTL.
"But it also shows the amount of pressure there is, and how many people are needy. That's why I hope they can find good solutions which do not exclude groups," the chancellor added.
The charity's managers are planning to hold an emergency meeting to discuss the backlash against the policy, which was put in place in December.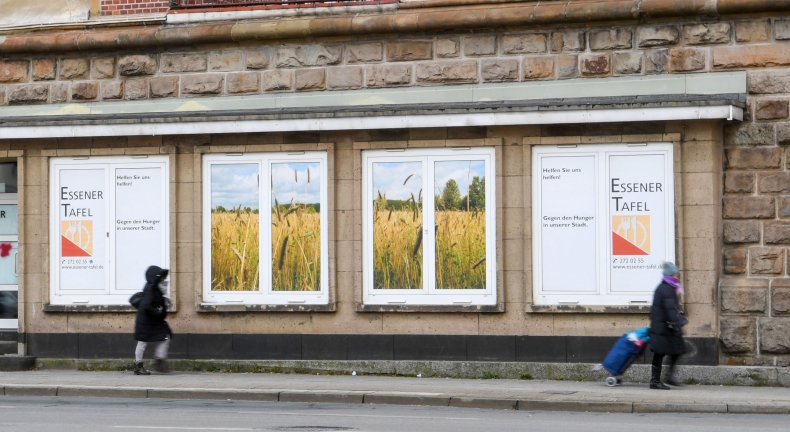 The charity's manager, Jörg Sartor, dismissed the criticism leveled at the organization. "A load of politicians are laying into us now, but they are ill-informed. They ought to reciprocate and help out here, after that they can voice an opinion, by all means."
He assured broadcaster WDR that the charity would continue to operate as usual, though he said, "I am worried about our volunteers—that they will be too scared to show up for the food distributions," Deutsche Welle reported.
Adding he was "sick and tired" of the criticism, Sartor defended his staff and claimed, "I'm almost ready to quit."
Sartor argued that the exclusion of foreigners was in the interests of fairness, not xenophobia. He said that a large number of foreigners—most of whom were young men—queueing for food had scared away elderly women and single mothers, who had stopped coming to Essener Tafel.
"I was approached several times because there was too much pushing and shoving," Sartor told Deutsche Welle. "I want the people here to behave in an orderly way toward each other. And when there isn't an equal balance [of Germans and foreigners], that doesn't work."
An estimated 1.2 million asylum seekers entered Germany during the migrant crisis of 2015 to 2016, more than half fleeing wars in Syria, Iraq and Afghanistan. Asylum claims in Germany hit a record high of 745,545 in 2016 before falling back to 222,683 in 2017, the BBC reported.