Charles Barkley: Democrats Pay Attention to Black Voters Only 'Every Four Years' and 'Do Nothing' for Them
Charles Barkley has a new target to slam-dunk: Democrats. The legendary NBA player had a thing or two to say about their treatment of black Americans in a new interview, saying the politicians care about them only "every four years."
Barkley made the comments in a wide-ranging interview on Michael Smerconish's SiriusXM radio show. He spoke about his work helping Alabama Senator Doug Jones get elected in 2017 during a bitter election with Republican Roy Moore that captured the national spotlight. Jones became the first Democrat to win a U.S. Senate seat in Alabama in nearly 40 years.
"We need to start holding you Democrats accountable," Barkley recalled telling Jones. "Because they've been taking black people's votes—and they only talk to black people every four years. All of these politicians only talk to black people every four years because they want their vote."
Barkley accused Democratic lawmakers of abandoning black communities once the race is won. "When they get elected, they do nothing in the four years in between," he said.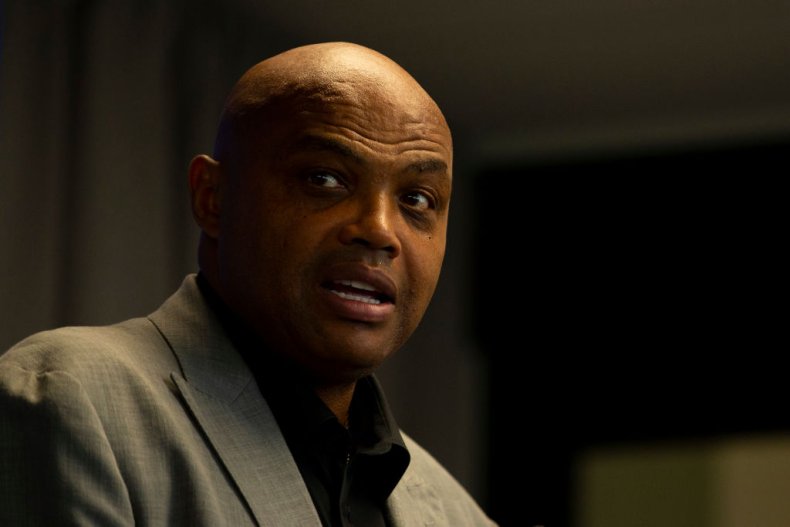 Barkley has been a frequent critic of President Donald Trump but told Smerconish that he doesn't think "everyone who voted for Trump" is racist. Only "some of them are," he said.
In July, after attending the Democratic debate, Barkley was hesitant to call Trump a racist when asked point-blank by reporters.
"I'm leery of calling people 'racist," Barkley said. "He says some things that can be construed as racist.... When he has the opportunity to denounce white nationalism and things like that, he could do a much better job."
The former Philadelphia 76er and Phoenix Suns power forward has long been involved in politics. Once affiliated with the Republican Party, the Alabama native has previously toyed with the idea of running for office in the state as a Republican, Democrat and independent.
"I really believe I was put on Earth to do more than play basketball and stockpile money," he told CBS News in 2006 about a possible run for office. "I really want to help people improve their lives, and what's left is for me to decide how best to do that."
He officially left the Republican Party in 2006, saying, "I was a Republican until they lost their minds," CBS reported at the time.
As for who he's supporting in 2020, Barkley hasn't made up his mind. He has said in previous interviews he's been impressed by Senators Elizabeth Warren and Bernie Sanders. He told Smerconish he likes former Housing Secretary Julián Castro and Mayor Pete Buttigieg, but is frustrated by the Democratic National Committee debate system.
"I like both of those guys, but they never got to talk," Barkley said.