Charles Barkley Discusses Kobe Bryant's Legacy, Says 'You Have to Tell the Picture in Totality'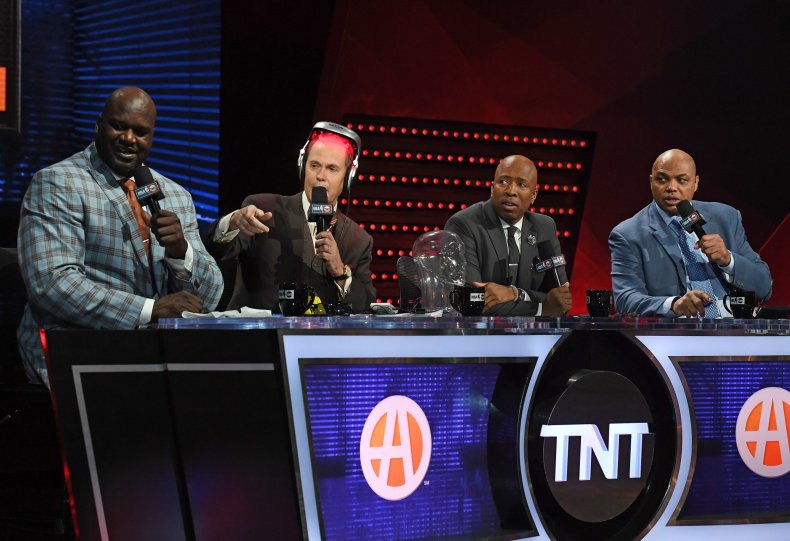 On the eve of NBA's All-Star game Sunday in Chicago, ex-players and current TV analysts Charles Barkley, Shaquille O'Neal and Kenny Smith spoke about the legacy of the late Kobe Bryant and how his sexual assault allegations fit in.
Their appearance on NBC'S Today Friday came just a few days after CBS This Morning co-host Gayle King's recent interview with former WNBA champion Lisa Leslie, which received major backlash over King's mention of the allegations from 2003.
When asked by Today co-host Craig Melvin about bringing up the accusations, as King's CBS interview did, Barkley responded: "Kobe Bryant is one of the greatest basketball players ever, and he had a flaw that we all know about. You have to tell the picture in totality. We're not trying to make Kobe out to be no hero, we're celebrating his basketball excellence. We understand what happened in Colorado, that's fair. But two things can be true."
"Do I think it was appropriate or inappropriate? I think we all are imperfect," Smith added. "But I think what he has done and challenged the world to be, we all saw."
Bryant was accused of rape in 2003 by a 19-year-old woman in Colorado. The case was later dismissed when the woman refused to testify. A settlement was reached in 2005 between the two parties after Bryan'ts accuser filed a civil lawsuit.
During the CBS interview, King asked Leslie, a friend of the late basketball star, if Bryant's legacy was complicated to her because of the allegations as well as if she thinks it should be left in the past or "is it really part of his history?" Leslie responded that his legacy is "not complicated for me at all," and that the allegations were not something "that we should keep hanging over" it.
In addition to the comments made by Barkley and Smith Friday, former Laker great Kareem Abdul-Jabbar discussed the issue in a Thursday piece he wrote for The Hollywood Reporter.
"We can love and respect Kobe without canonizing him as perfect," he said. "Death often immortalizes the ideal rather than the real. But it was the real Kobe, flaws and all, that we should love."
Abdul-Jabbar referenced the recent attacks on King made by Snoop Dogg, who earlier criticized King for bringing up the allegations in her interview with Leslie. "Kobe would not have appreciated the attacks against Gayle King because he knew they perpetuated a climate of disrespect that would be physically, mentally and socially harmful toward all women, including his wife and daughters," Abdul-Jabbar wrote.
The rapper later apologized to King for his comments. In response, King said in a statement via CBS News: "I accept the apology and understand the raw emotions caused by this tragic loss. I'm deeply sorry that questions I asked added to that pain. That was never my intention. As a journalist, it is sometimes challenging to balance doing my job with the emotions and feelings during difficult times. I don't always get it perfect but I'm constantly striving to do it with compassion and integrity."
Bryant was killed on January 26 in a helicopter accident in Calabasas, California. along with his 13-year-old daughter Gianna and seven other people.
Updated February 15, 9:41 a.m. ET, with Gayle King's statement as provided by CBS News.