Former NBA superstar Charles Barkley said on Friday that he has ended discussions with the controversial LIV Golf tour and plans to stay at Turner Sports, where he works as a commentator for TNT's Inside the NBA.
While speaking with the New York Post, Barkley said, "I want to thank Greg Norman and LIV for their interest in me....I wish those guys great success and nothing but the best.
"But, in my best interest, and being fair to Turner—because Turner and basketball have given me every single thing in my life—it is best for me to move on and I'm staying with Turner for the rest of my TV career."
The announcement comes as dozens of former PGA Tour golfers joined the new tour, which is backed by the Saudi Arabian government. The number of golfers now playing for the LIV tour has continued to rise over the past few weeks and includes big names such as Dustin Johnson, Brooks Koepka, Bryson DeChambeau, Phil Mickelson and Louis Oosthuizen.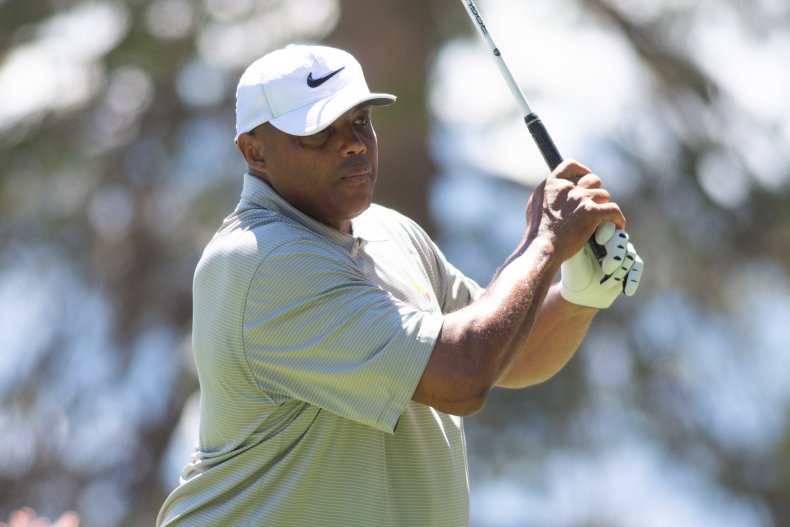 In addition to the golfers, it was also recently reported by the New York Post that commentator David Feherty is expected to leave NBC Sports and join LIV Golf as a broadcaster.
Last week, Barkley, who currently works as a co-host of TNT's Inside the NBA, first announced that he was planning to speak with LIV Golf.
"I'm gonna meet with LIV," Barkley said during an interview with The Next Round golf podcast. "To be always transparent and honest, they called me and asked me if I'd meet with them. I said yes. Nothing's imminent. I actually don't know everything they want from me or what they technically want me to do. But you have to always look at every opportunity that's available. So, to answer your question, yes, I'm gonna 100 percent meet with LIV."
LIV currently broadcasts its events on YouTube and its website but has yet to sign an official deal to broadcast on television.
Popular radio host Dan Patrick said that the former NBA star might be forced to leave his job with TNT if he joins the controversial tour.
"And Charles says he's going to listen to them, I believe tomorrow night, and decide what he's going to do. And he might have to leave TNT, that's why this is a huge deal. Charles knows that he may have to leave TNT to do this," Patrick said on Tuesday's airing of The Dan Patrick Show.
"I'm just putting it out there, what I was told this morning. Charles knows he may have to leave TNT. That would be bad for everybody....If Charles Barkley would leave TNT and go to the LIV Tour, that's a big deal. That's not growing the game, now you're taking away from the NBA with this. This has nothing to do with golf, per se."
On Thursday, Barkley appeared at the LIV Golf pro-am event at Trump National Golf Club in Bedminster, New Jersey, and said that TNT and his other sponsors were concerned about his potential move.
"I've heard from Subway, Capital One, Dick's Sporting Goods," Barkley told ESPN. "At some point I'm going to have to make a decision, plain and simple."
About the writer
Matthew Impelli is a Newsweek staff writer based in New York. His focus is reporting social issues and crime. In January 2023, Matthew traveled to Moscow, Idaho where he reported on the quadruple murders and arrest of Bryan Kohberger. Matthew joined Newsweek in 2019 after graduating from Syracuse University. He also received his master's degree from St. John's University in 2021. You can get in touch with Matthew by emailing m.impelli@newsweek.com. Languages: English.