Charles Barkley Jokingly Says U.S. Should Build Border Wall So Pistons 'Don't Come Back' From Playing Game in Mexico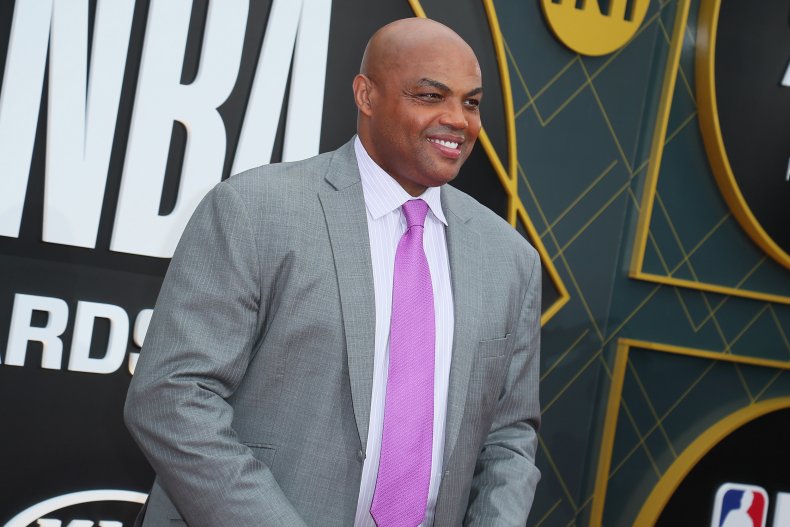 Following Thursday's game between the Dallas Mavericks and Detroit Pistons, NBA on TNT analyst Charles Barkley joked that the U.S. should build a wall at the border so that the Pistons couldn't come back.
"I talked to a couple of my friends in Detroit, they were saying please hurry up and get that wall so they can't come back," Barkley said after the Pistons lost to the Mavericks 122-111. "Get that wall up so they don't come back," he added.
The two teams played the game in Mexico City, marking the fourth consecutive season that the NBA has played games in Mexico as a way to continue to expand the league to a worldwide scale.
This season, the Pistons have struggled, losing 15 of their last 25 games. Currently, the Detroit-based team is ranked in the 10th spot in the NBA's eastern conference.
Though the Pistons only lost by a 10-point margin to the Mavericks, the team had no answer for Dallas' star point guard Luka Doncic. Doncic finished the game with 41 points, 12 rebounds and 11 assists in 34 minutes of play, and those statistics made him the only player in the league to score a triple-double in a game outside of the U.S. or Canada. Doncic also joins Lebron James as the only players in NBA history to have two 40-point triple-doubles before turning 21 years old.
Barkley's comments might have been a joke, but the proposed border wall between the U.S. and Mexico remains a controversial subject. President Donald Trump first began promoting the border wall during his 2016 election campaign in an effort to decrease the number of illegal immigrants that come from Mexico to the U.S.
Since Trump's election, the president has asserted that the border wall would be built and as recently as November he claimed that new portions of the wall have been constructed. However, the U.S. Customs and Border Protection confirmed to Newsweek last month that only 86 miles of current barriers have been replaced.
According to the report the agency sent Newsweek, "construction is currently underway in locations where no barriers currently exist."
The New York Times reported in November that a section of the border wall where no barrier has previously been started construction in October just south of Donna, Texas.